Dear "Some View on the World" readers,
have a look at what happened over the weekend in the second weekend of this month November
Good morning.

Rishi Sunak is planning to cut defence spending in real terms in the coming years in an apparent breach of the Conservative election manifesto.

'Hatred of the UK': A security guard who admitted spying for the Russians grew enraged at the flying of the rainbow flag at the British Embassy in Berlin in support of LGBT rights.
Saturday's essential news
War on crime | Public sector strikes will distract the police from fighting crime, Britain's most senior police officer has warned. Sir Mark Rowley, the Metropolitan Police Commissioner, said officers were being dragged into doing more health and social care work by minding mentally ill and vulnerable patients in A&E departments rather than spending their time catching criminals.
Around the world: Top stories
News focus | Tax rises: How the OBR has got every forecast wrong for a decade
It will be the most feared financial statement of recent times. When the Chancellor Jeremy Hunt finally stands up in the House of Commons on Thursday to unveil the Government's long-term fiscal plans, he will end weeks of speculation about punishing tax rises and huge spending cuts.
A raid on pensions. A raid on entrepreneurs. A raid on the energy companies, or the banks, or on the rich, or on landlords. Add it all up, and Treasury officials and advisers have been launching more raids than the entire cast of SAS Rogue Heroes.
Sunday news
Sunday's essential news
'Illegitimate claimants' | In an exclusive article for The Telegraph, Robert Jenrick says we need to ensure modern slavery laws are fit for purpose and cannot be exploited. He says the number of people claiming to be a victim is at an all-time high: "Last-minute modern slavery claims clog the system and of those who apply 90pc are approved."
Around the world: Top stories
What gripped our readers this week
| | |
| --- | --- |
| | |
Gallery: Royal family pictures of the week
The King greeted British diver Tom Daley at a reception at Buckingham Palace for Olympic and Paralympic medalists. His Majesty also hosted world leaders, business figures and environmentalists at the palace ahead of Cop27. See what else the Royal family has done this week.
Gain a clearer perspective on the stories that matter to you. Take a moment to reflect with our hand-picked articles below.
Five unmissable stories
'With millions on benefits, we don't need mass migration to boost GDP.' Westminster hasn't begun to grasp the scale of this scandal, writes Fraser Nelson.
Perhaps the main reason people voted for Brexit was a feeling that globalisation was in danger of taking a wrong turn, allowing employers (and politicians) to overlook entire chunks of the population. The NHS has been one of the worst: half of new nurses registered last year were from overseas. The fact that we don't train enough nurses to staff our own National Health Service is almost the definition of short-sightedness. Would it have hurt so much to train more here? Too many employers have become addicted to importing, rather than training, workers. Or saving money on machines by using cheap humans instead (we're one of the least automated G20 countries).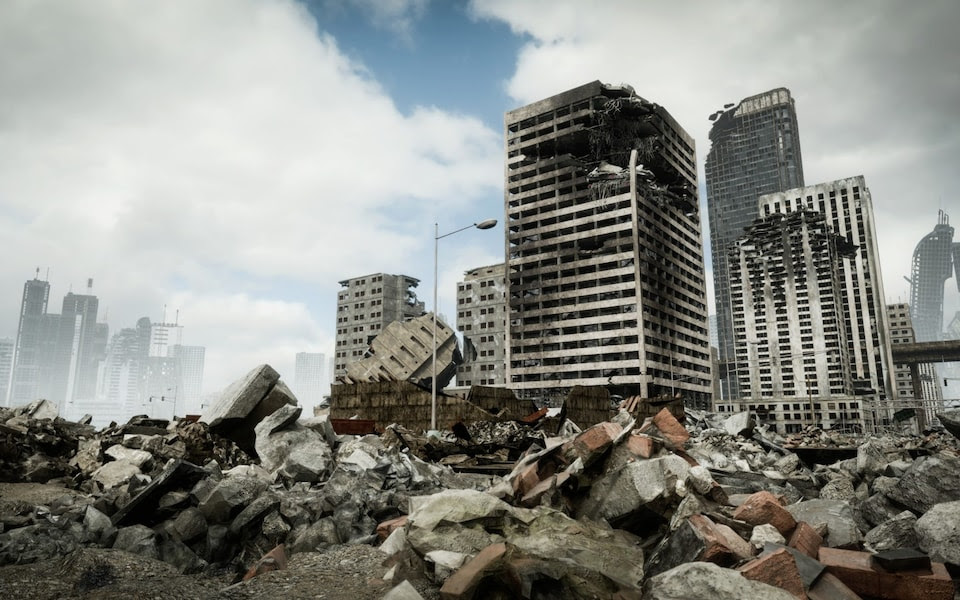 Putin's dirty bomb threat isn't what it seems.
Regardless, ever since Putin's comments on October 26, nuclear experts around the world have been dusting off intelligence files on dirty bombs as a precaution.

In Ukraine itself, more immediate actions are being taken. The country's hospitals are preparing for a mass-casualty radiological disaster as a precaution, with citizens stocking up on iodine pills and bomb shelters being equipped with nuclear survival kits.

"Various measures have already been put in place at hospitals, clinics, and other health-care facilities, while central and local authorities have stockpiled medicines for distribution if needed," reported the Lancet medical journal on Saturday.
Private girls' schools have managed to maintain a reputation for academic excellence rather than Etonian-style monied privilege – until now
'Old boys' networks aren't just for men – I'm proof of the power of the elite girls' school.' Private girls' schools have maintained a reputation for academic excellence rather than monied privilege – until now.
This week, a survey from the universities of Oxford, Exeter and The London School of Economics showed that women who attended one of 12 particular private girls' schools are 20 times more likely to feature in Who's Who. None of these establishments comes as a surprise. There is Cheltenham Ladies' College, North London Collegiate, Wycombe Abbey – and my own alma mater, Saint Paul's Girls' School in Hammersmith – all of which now join the rogues gallery of Eton, Westminster, Winchester and Harrow as 'important engines of inequality'.
The Bank of England's latest forecasts for the economy make for grim reading as the Old Lady of Threadneedle Street warns of a potentially lengthy recession. But they are just that: forecasts and nothing more.
Ignore the Bank of England – these four signs tell investors when to buy and sell.
Five wardrobe choices they got wrong in The Crown – and four they got right.
Here is a selection of articles we think you'll be interested in today.