September 05
Switzerland's glaciers are becoming a front-row seat to climate destruction
For most of its existence glaciology has been a slow-moving profession, but this year is different.

The belting heat waves that struck Europe over the past few months handed the specialists in Alpine ice sheets an unprecedented set of challenges. And some of their charges — like the Vadret dal Corvatsch glacier above the Engadin valley — aren't going to be around much longer.

Late last month, Matthias Huss, the head of Switzerland's glacier monitoring body GLAMOS announced that his measuring station at Corvatsch was being shut down, a "bitter" outcome of extreme melting this year that left little ice left to measure.
Matthias Huss, left, adjusts his measurement pole, left, while colleagues insert a Kovacs drill into the ice on the Plaine Morte glacier, on Aug. 30. Photographer: Jeff Black/Bloomberg
"We have lost such a lot of ice this year that we have basically skipped about three years and stepped into the future," Huss says in an interview. "This was the first year when I was really worried about the summer because the melting was so strong. I really sensed that my glaciers would lose a lot of mass."
Glaciers are a much-discussed, and sometimes anthropomorphized, indicator of climate change. Their demise is also becoming deadly for mankind. This summer's high temperatures in Europe led to a glacial ice shelf collapse in Italy that ended the life of 11 hikers. The Himalayas are also losing ice at an accelerated rate. This year's record breaking glacial melt in Asia's iconic mountain range has added to floods that have devastated Pakistan, submerging farmlands and cities and killing more than 1,000 people.
With so much at stake, I began to wonder what the experience of this year has been like for the scientists that are now having to announce the grim realities of their findings, year after year. The summer has been hectic.
After shutting down the Corvatsch operation on a Thursday, the wiry 42-year-old Huss was running up to the Claridenfirn glacier in the Glarus Alps on Sunday to ensure that data measurements stretching back 108 years didn't end up in slush sliding down the mountain.
By last Tuesday, which is when I tracked him down, Huss was in the middle of the Glacier de la Plaine Morte above the Rhone Valley. His team from ETH Zurich and the University of Fribourg were having a little trouble with their boring equipment.
After finding a more cooperative spot, the team drove the bolted-together sections of a Kovacs drill into the ice eight meters down. A measuring pole of the same length was then inserted, in the hope that that will be enough to keep pace with the thawing of the ice sheet for another year.
Four more of these operations on the glacier formed a day's work for the team, who are experiencing the massive changes in their field with a mix of intellectual excitement and emotional distress.
"It hurts, in my heart as a mountaineer, as a mountain lover, but as a scientist it's really an interesting time," Huss says.
GLAMOS maintains data on about 180 of Switzerland's 1,400 glaciers. Despite the fame of many of these Alpine features as ski destinations or attractions in their own right, Switzerland has only a tiny fraction of the world's glaciers, the vast majority of which are in the polar regions.
Nevertheless, Switzerland has become a front-row seat for scientists watching the unfolding effects of climate change on mountain ecosystems. Higher latitudes are experiencing a greater-than-the-global-mean level of warming than those closer to the equator. Switzerland, which sits farther north than most of the continental US, has seen an average 2 degrees Celsius increase over the past 150 years, compared with the overall 1 degree mean rise.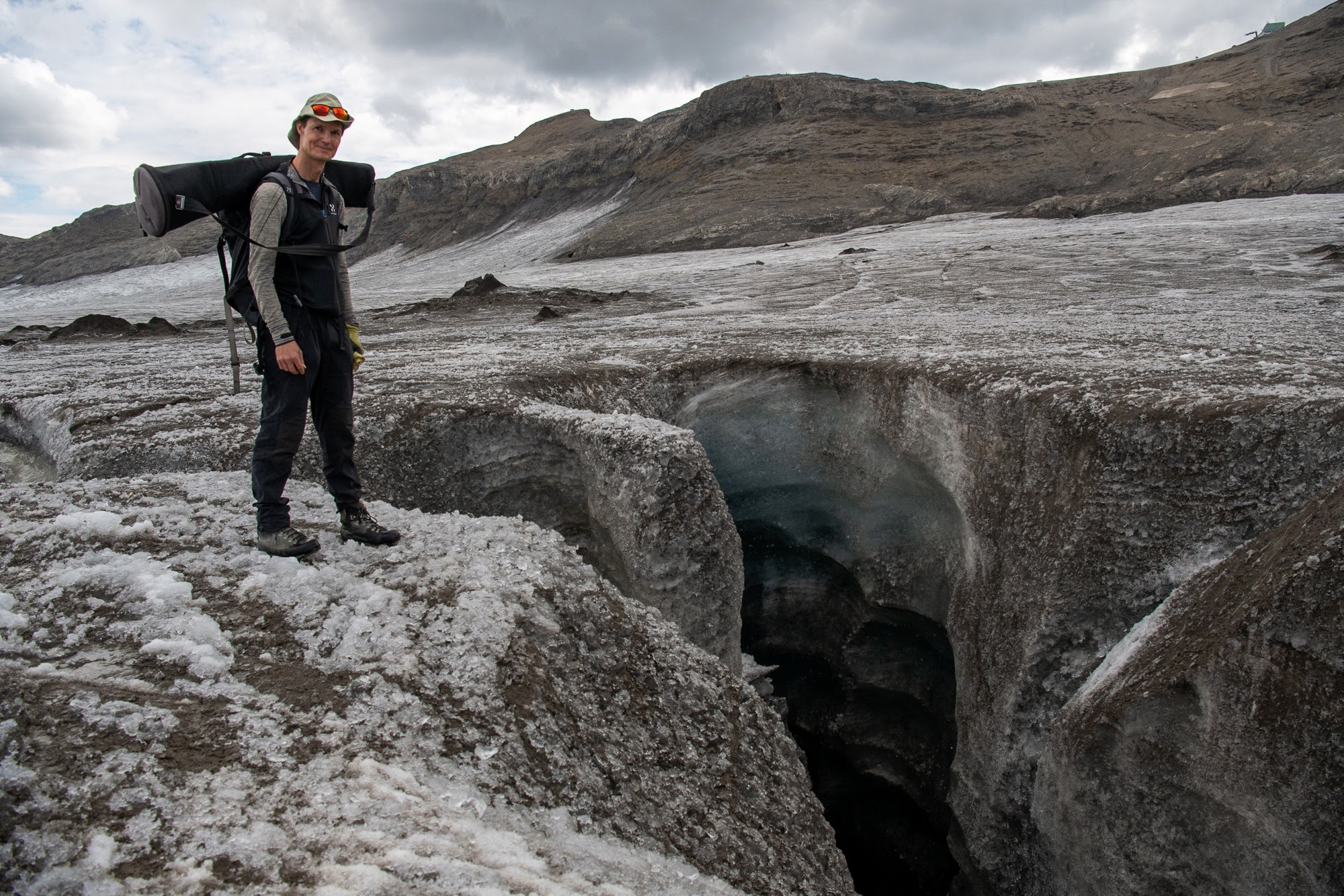 Matthias Huss, head of GLAMOS, above a "moulin" or glacier mill, on the Plaine Morte glacier. Photographer: Jeff Black/Bloomberg
The melting Alpine glaciers have uncovered the bodies of long-lost mountaineers, the wreckage of a light aircraft that came down in 1968, along with other revelations that have made front page news.
The data inputs from glacier science are also vital to predicting river flow and the risk of floods far below the mountain. The accelerated glacial melt is replenishing the reservoirs of Switzerland's hydroelectric dams despite a historic lack of rainfall, potentially helping it avoid the soaring power prices expected to squeeze much of Europe this winter.
At the Glacier de la Plaine Morte, a 5-kilometer-long sheet that sits, immobile, in a trough made by mountain peaks, the shrinkage is visible on a vast scale. A decade ago, the surface of the ice was as much as 20 meters higher. In recent years, small outcrops of the underlying rock and earth — known as nunataks, from the Inuit — have appeared on its surface, making their first foray into the open air for thousands of years.
The Plaine Morte ice sheet, which has declined by around 5 meters due to ice loss in the past year. Photographer: Jeff Black/Bloomberg
With the summer ending, thoughts in this Alpine nation begin to turn to the ski season. Many resorts will grapple with an intensified set of climate-related threats to their business. Some resorts, including Corvatsch, have taken to cloaking their glacier surfaces with white tarpaulins in an effort to preserve the ice through the summer.
For some routes, like a cross-country loop at Crans-Montana that stretched out onto the Plaine Morte ice sheet, it may be too late. Google Maps still shows a ski-lift connecting the cable-car station to the glacier, but in reality, it's no longer there.
Jeff Black
Black is an editor for Europe finance at Bloomberg News in Zurich.
+
September 06
The water crisis unfolding in Jackson, Mississippi, was decades in the making: the culmination of crumbling infrastructure, systemic racism and more extreme weather. It's also a stark warning of trouble to come as climate change piles new stress onto the services Americans rely on.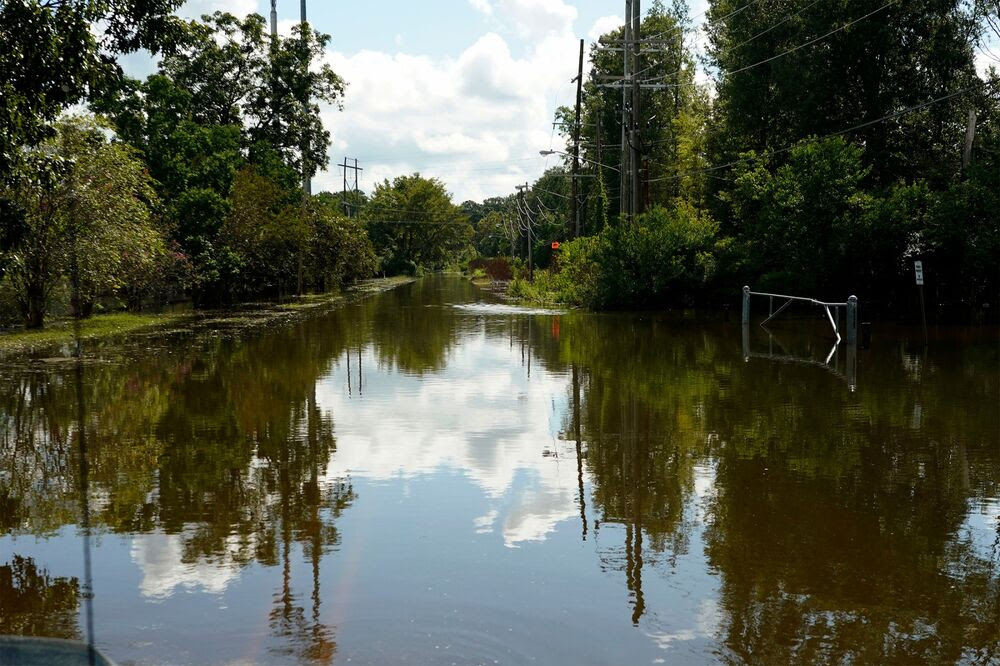 September 07
Niki Chan Wylie for The New York Times
Beavers can be complicated neighbors. They're wild, swimming rodents the size of basset hounds with an obsession for building dams. They will flood roads, fields and forests or fell trees without a second thought. When conflicts arise, and they probably will, you can't talk it out.
Those troubles aside, beavers can provide a striking number of other benefits. And as global warming intensifies droughts, floods and wildfires, a growing number of ranchers, scientists and other "beaver believers" have come to see the creatures not only as helpers, but as furry weapons of climate resilience.
Rachel Bujalski for The New York Times
A deadly heat wave has swept through California. Power grid officials were begging residents to turn down their air-conditioning as the state broke its own record for electricity use.
In Germany, one energy-saving idea is apparently taboo: a speed limit for autobahns.
European governments are taking trees from protected forests and using them as green energy.

Andreea Campeanu for The New York Times
Europe is sacrificing its ancient forests for logging
When the E.U. began subsidizing wood burning over a decade ago, it was seen as a quick boost for renewable fuel. Chips and pellets were marketed as a way to turn sawdust waste into green power. But those subsidies have given rise to a booming market, to the point that wood is now Europe's largest renewable energy source. The E.U. now consumes far more wood pellets than any other region.
As demand surges amid a Russian energy crunch, whole trees are being harvested for power. While European nations can count wood power toward their clean-energy targets, the E.U. scientific research agency said last year that burning wood released more carbon dioxide than would have been emitted had that energy come from fossil fuels.
The European Parliament will next week vote on a bill that would eliminate most of the subsidies and prohibit countries from burning whole trees to meet their clean energy targets. But with supplies of Russian oil and gas in jeopardy, some European governments are pushing hard to keep the subsidies in place.
A sprawling industry: E.U. official research could not identify the source of 120 million metric tons of wood used across the continent last year.
On September 8
Liz Truss is expected to reverse the moratorium on fracking on Thursday and promise more North Sea drilling as she unveils long-awaited plans to boost the country's energy security.
The domestic annual energy bills will be frozen at around £2,500 for the average household by setting a cap on the price of a unit of energy, with anything above paid by the government as part of the package to ease the cost-of-living crunch.
Green levies on energy bills will be removed and businesses will get protection from the rise in energy prices, believed to cost more than £150bn. The new premier will announce an immediate end to fracking which was announced in 2019, allowing companies in the UK to drill for shale gas by seeking planning permission, reported the Daily Telegraph.
The lifting of the ban is expected to take effect rapidly as new changes can be implemented with a written ministerial statement to Parliament rather than the introduction of full legislation.
The UK's new energy minister, Jacob Rees-Mogg, is one of the most recognizable politicians in Britain, known for his old-fashioned double-breasted suits, an exaggerated upper-class accent and a love of archaic parliamentary traditions. He's also an avowed supporter of fossil fuels who's flirted with climate skepticism. Liz Truss's decision to make Rees-Mogg secretary of state at the Department of Business, Energy and Industrial Strategy has caused alarm among environmental campaigners, who question his commitment to Britain's legally binding net zero target.
Rees-Mogg Photographer: Hollie Adams/Bloomberg
There's a new race to develop bite-sized carbon capture tech
Technology to remove carbon dioxide from emissions before they enter the atmosphere is still nascent, but many scientists, governments and investors are already banking on the approach to reduce the climate impact of difficult-to-decarbonize industries.

Carbon capture technology operates a bit like a giant vacuum, sucking planet-warming CO₂ from emissions generated by the burning of carbon-intensive fuels. But wide-scale adoption has so far been stymied by the size and expense of most capture systems, which can cost up to $500 million and typically require bespoke equipment and installation.

New standardized, modular designs that are aimed at small emitters could open the door for more widespread use. Japan's Mitsubishi Heavy Industries Ltd. plans to start introducing a line-up of small to medium-sized carbon capture systems next year, which it says can sequester up to 95% of CO₂ emitted from small polluters like municipal waste incinerators, cement plants or ships.
The compact carbon dioxide capture system installed at a biomass-fueled power plant in Hiroshima. Photographer: Shoko Oda/Bloomberg 
"Finding modular systems that can work at low-costs for small capacities would significantly improve the business case,'' said David Lluis Madrid, an analyst at BloombergNEF. "Small scale plants have been highly uneconomical with current technology.''
Companies like Mitsubishi Heavy and Carbon Clean are racing to develop capture, storage and utilization technology, known as CCS or CCUS, as industry and countries accelerate efforts to cut emissions and meet midcentury climate targets. The Japanese government estimates the market for the sequestering, transporting and storing CO₂ will expand to nearly $70 billion a year by 2050.
Read more: Carbon Capture: The Vacuum the Climate May Depend On: QuickTake
The technology has faced scrutiny from activists who say it prolongs the life of fossil fuel facilities and generates additional risks associated with storing or transporting the captured CO₂. But researchers are already working on building direct air capture facilities that suck CO₂ directly from the atmosphere that many scientists say will be needed to avoid the worst effects of climate change.
Despite criticism, governments are increasingly looking to the technology to help meet climate targets. The US Inflation Reduction Act passed last month, which increases tax credits given for carbon captured at industrial facilities, could give a boost for such projects, according to Bloomberg Intelligence analyst Will Hares.
Mitsubishi Heavy began developing technology to capture CO₂ from emissions more than 30 years ago and says that over the past year more than 100 firms have expressed interest in its modular capture system. The company plans to begin introducing a range of modules that can capture between 0.3 to 200 metric tons of CO₂ a day using an amine-based solution, from next year.
Exxon Mobil Corp. says its LaBarge CCS facility in Wyoming has captured more CO₂ than any other to date. The company says the site sequesters 6 to 7 million tons a year that is then pumped into wells to push out more oil and gas.
Mitsubishi Heavy declined to disclose the price of its compact CCS units. However, the cost of producing these technology is expected to decline as the system is standardized and mass-produced, particularly as opposed to larger-scale systems that are typically bespoke.
Its first installation has already taken place at a biomass-fueled power plant in Hiroshima, in southern Japan. The module is the smallest version and takes up about 10 square meters of space, and is roughly the size of a couple of vans stacked on top of each other. The model chosen by the plant's operator, Taihei Dengyo Kaisha Ltd., captures less than 1% of carbon dioxide emitted from facility.
Mitsubishi Heavy Industries Engineering's Chief Technology Officer Makoto Susaki acknowledges that an effective transition means moving away from the burning carbon-intensive fuels, but says that CCS devices will help some places in their efforts to decarbonize.
"There will be places that can't immediately install renewable energy, and have to continue using fossil fuel" for power, he said. "In that scenario, using carbon capture is an option. It's not the end-goal, as there should be discussion after on how to enable more renewable sources of energy."
Shoko Oda
+
The drought- and flood-stricken summer of 2022 has shown the impact of 1.1° Celsius of global warming — the amount that's already occurred since pre-industrial times. Now a major scientific reassessment finds that several critical planetary systems are at risk of breaking beyond repair even if nations restrain warming to 1.5°C, the lower threshold stipulated by the Paris Agreement.
A burnt area in the Amazon rainforest, northern Brazil, on Aug. 31. Photographer: DOUGLAS MAGNO/AFP
+
The battle for the future of Australia's climate policy is no longer about whether to cut carbon emissions — it's about how fast to act. On one side, pro-climate lawmakers who control the balance of power in parliament are pushing for sharper cuts and radical policies like banning new coal and gas mines. In the other camp, big business who are committed to some change but fear rapid movement will imperil an economy reliant on fossil fuel exports. Trying to balance these competing interests is Australia's new Prime Minister Anthony Albanese who won power with a pledge to end the country's "climate wars."
Anthony Albanese, Australia's prime minister. Photographer: Brendon Thorne/Bloomberg
Climate change is making us angry
Climate change is making us angrier online. A lot angrier.

Hateful comments spike on social media when temperatures rise above 30 degrees Celsius (86 Fahrenheit), researchers at the Potsdam Institute for Climate Impact Research have found.

"It's an indicator of how well people can adapt to high temperatures," said Annika Stechemesser, lead author of the study published in The Lancet Planetary Health earlier this month. "If temperatures go too hot or too cold, we found that there's an increase in online hate speech, no matter the socioeconomic differences, religion or political beliefs."

Global warming of about 1.1°C on average since pre-industrial times has unleashed all sorts of extreme weather events across the world. This summer, drought and a string of heat waves hit Europe, China and the US. For humans, heat is associated with psychiatric hospitalizations, increased rates of suicide and more domestic violence, according to research.

And aggressive behavior online has been linked to violence offline too. Incensed posts have led to more violence toward minorities, including mass shootings, lynchings and ethnic cleansing, according to the Council on Foreign Relations, a New York-based think tank.

Stechemesser and other researchers analyzed a sample of 4 billion tweets between 2014 and 2020 from users based in the US. They used artificial intelligence to identify about 75 million hate messages in English, using the United Nations' definition of online hate, which includes racial discrimination, misogyny and homophobia. They then analyzed how the number of tweets changed when local temperatures increased or decreased.

The researchers found that online hate speech increased as daily maximum temperatures rose above 21°C (70F) — a "feel good" point. Hate messages went up as much as 22% on hot days, compared with the average online hate during times of mild weather. Across all climate zones and socioeconomic groups in the US, online tensions intensified even more significantly when temperatures exceeded 30ºC. Researchers observed that online hate speech increased by as much as 24% — from the feel good point — when temperatures reached 42ºC to 45ºC in US regions with hot and dry climates such as parts of Texas, Arizona, New Mexico and California. Last year, a study by the same researchers focusing on Europe reached similar conclusions.

"When discussing climate change, it's a point to remember that we feel the effects everywhere, not just in places with big disasters," Stechemesser said. "There are places where the social consequences of heat have been not discussed very thoroughly, especially around how we can live together as a society and deal with our wellbeing in the future."

Researchers analyzed the tweets as a whole and did not look into specific incidents. That means there's no way to know if the weather made online tensions worse following the murder of George Floyd in May 2020, for instance, or in the lead up to the attack on the US Capitol in January 2021. Still, some conclusions can be reached ahead of the US mid-terms on Nov. 8.

"Our results show that if September is particularly hot, we can expect to see more hate on Twitter," said Stechemesser. "But the research doesn't really show what kind of hate it is or on what topics — we don't know yet whether the hate we observe is tied to political issues."

The direct relation between heat and online hate has also been documented in China, where researchers analyzed over 400 million tweets from a sample of 43 million users posting on the country's largest microblog platform — Sina Weibo. They concluded that days with temperatures above 35°C, rain, higher wind speed, overcast skies and air pollution all make people grumpier online.

"Of course people can to an extent decide consciously whether they want to be nice or not, but we still find you'll have more hateful behavior if you find yourself a certain temperature range," Stechemesser said. "The first thing to do is limit global warming, that's the most obvious approach to solving this."

Laura Millan
A northeastern province that was once one of China's major coal and industrial hubs has launched a 600 billion yuan ($87 billion) plan to expand clean energy production. Liaoning province is planning six different energy bases of 10 gigawatts each, according to state-owned CCTV. That's enough combined generation to power all of Thailand.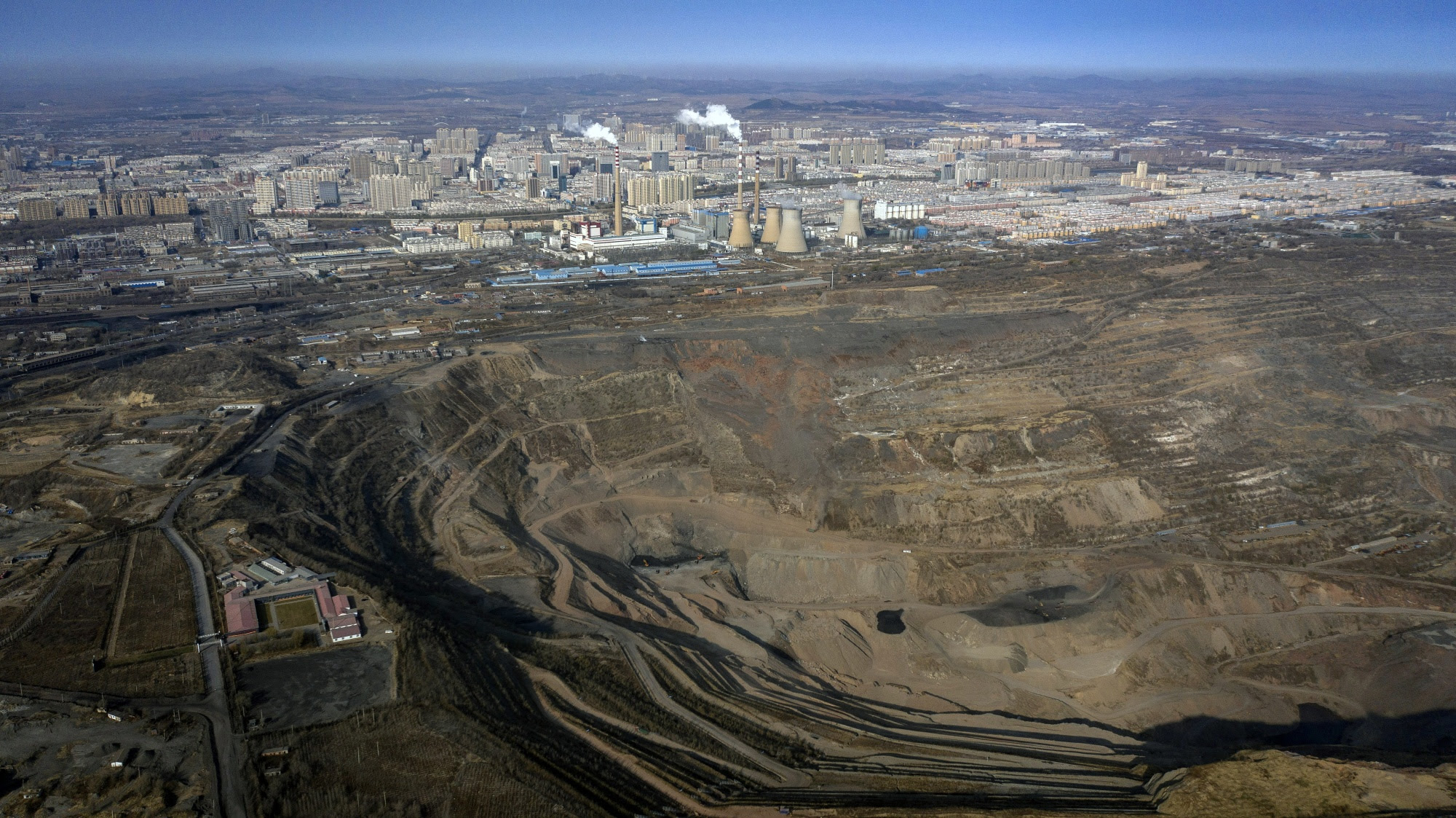 The Haizhou Open Pit Coal Mine in this aerial photograph taken in Fuxin, Liaoning province, China in 2020. Photographer: Qilai Shen/Bloomberg
Private equity's role in climate crisis spurs transparency demand
Private-equity firms are under increasing pressure to be more transparent about their massive fossil-fuel holdings and the catastrophic damage they're causing to the environment.

"The industry is operating in the shadows," said Alyssa Giachino, research and campaign director at the nonprofit Private Equity Stakeholder Project. "The remedy is transparency."

Since 2010, Carlyle Group Inc., Warburg Pincus LLC and all of the other private-equity firms have collectively invested more than $1 trillion in energy companies, with the lion's share going to oil, gas and coal, as well as "dirty assets" publicly traded companies have offloaded, according to PESP's estimates.

Most private-equity managers aren't tracked by financial regulators because private markets are exempt from most public disclosures, Giachino said. This lack of transparency deprives the public and investors of a true picture of the damage inflicted by private equity on the planet and human health, she said.

PESP, along with other environmental groups, are calling on private-equity firms to move away from fossil fuels and "be fossil free by 2030," and that includes rapid reductions in methane and natural-gas emissions, Giachino said. "Ultimately, we are calling for full transparency because only private-equity firms know what's in their portfolios," she said.

"Almost all of the industry's biggest firms have in different ways developed ESG policies to demonstrate that they take climate change seriously," Giachino said. "But there's no standardized reporting, so little of what they're doing is quantifiable."

Tim Quinson
Not every carbon price actually makes you pay
In mid-August, Europe's carbon price hit an all-time high of just over 99 euros for a ton of carbon dioxide emissions. It has since declined, but this was a watershed for the EU's cap-and-trade carbon market, first launched in 2005. Under the program, companies can trade allowances for the tons of CO₂ they emit, so the higher the price the more incentive they have to cut emissions of the planet-warming gas.

There are other significant carbon markets around the world, while more than 2,000 companies have, or are planning to set, so-called "internal carbon prices" that place a monetary value on their own emissions as part of a decarbonization strategy. Both in government-led markets and within corporations, however, not every price has a material impact on emissions. In other words: Not every carbon price really makes you pay.

Nathaniel Bullard
South African Environment Minister Barbara Creecy is asking affluent nations that have emitted the bulk of the world's climate-warming gases to commit more assistance to those most affected by the impact of rising temperatures. Developing nations want this year's talks in Sharm El Sheikh in Egypt to focus on financial assistance post-2025, she says, with a previous pledge to provide $100 billion annually to serve as a "floor."
Creecy Photographer: Waldo Swiegers/Bloomberg