September 01
Every EU country was ready to implement full border checks on British goods on the first day after the end of the transition period but the UK was not ready to do the same for EU goods.
Even after more than two and a half years, full border controls on EU goods, plants and animals are not in force.
…
the border causing the biggest post-Brexit headache is the one the Government created between Northern Ireland and the rest of the UK by signing up to the Northern Ireland Protocol.
New figures released today showed that businesses made over a million customs declarations to move goods from Britain to Northern Ireland in the first year of the Northern Ireland Protocol.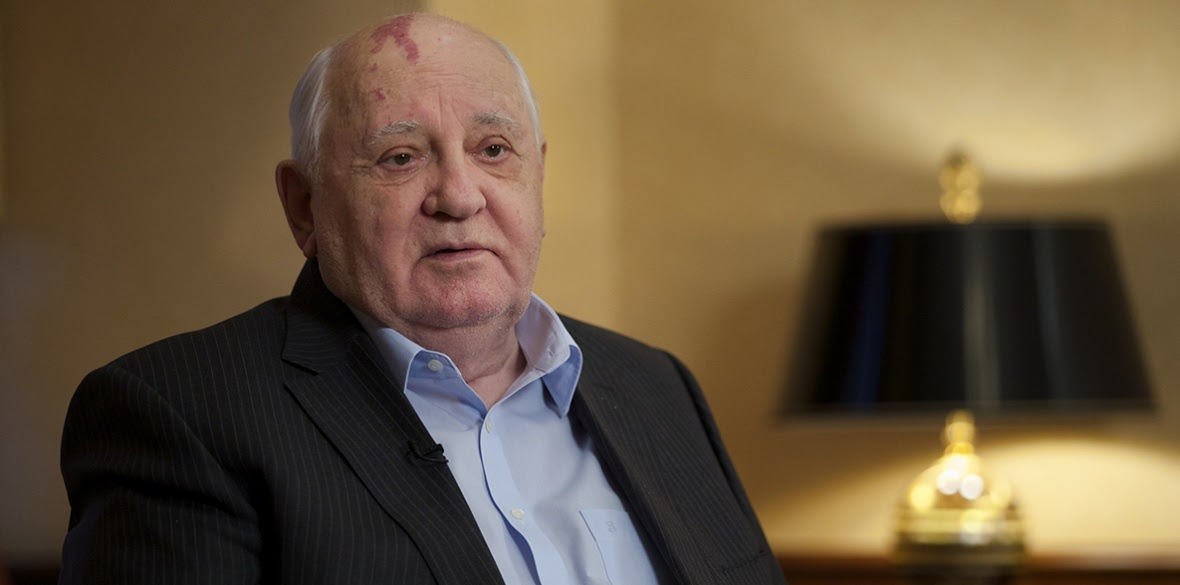 Soviet Union Mikhail Gorbachev, died on Tuesday at the age of 91.
When Gorbachev assumed power, his policies of glasnost ("openness") and perestroika ("restructuring") – whilst blissful relief for the millions living under the Soviet system – started an avalanche that eventually destroyed the entire edifice.
Oligarch Medvedchuk, ex-Putin advisor Surkov implicated in Russian coup plot. According to the Security Service of Ukraine (SBU), two unnamed individuals were charged with preparing a coup d'état in 2019 in close cooperation with Kremlin-linked oligarch Viktor Medvedchuk, his Civic Choice organization, and Vladislav Surkov, then Russian presidential advisor.
September 02
Russian forces forcibly move Ukrainians to Russia. According to a new report by Human Rights Watch, Ukrainians are being transferred to Russia or Russian-occupied territories of Ukraine. Russia also subjected thousands of Ukrainians to a form of compulsory, punitive, and abusive security screening called "filtration," the nonprofit said. These are serious violations that constitute war crimes and potential crimes against humanity, the report reads.
Russia's war has damaged third of Ukrainian forests since Feb. 24. Ecology and Natural Resources Minister Ruslan Strilets said that about three million hectares of forests have suffered damage as a result of Russian bombardment and mine explosions. According to the official, the cost of harm to the forests and flora is estimated at around Hr 183 billion ($5 billion).
September 03
September 04
Russia wants to 'intimidate all of Europe' with energy blackmail. President Volodymyr Zelensky said in a video address that Russia is increasing its pressure on Europe by stopping its gas transit through the Nord Stream pipeline. "Russia is preparing to deliver a decisive energy blow against all Europeans," he said. "…Russia wants to destroy the normal life of every European citizen." Russian gas giant Gazprom halted gas supplies via the Nord Stream gas pipeline on Aug. 31 for an indefinite period.
Ukraine-bound grain ship's engine fails in Bosphorus. A cargo ship passing through Istanbul's Bosphorus Strait overnight to take grain from Ukraine as part of a U.N.-brokered agreement experienced a minor engine breakdown, the second such event this week, Reuters reported.
September 05
Voting in Valparaíso, Chile, on Sunday.

Rodrigo Garrido/Reuters
Chile rejects a new constitution
After three years of debate, Chileans yesterday rejected a new constitution that would have legalized abortion, mandated universal health care, required gender parity in government, given Indigenous groups greater autonomy, empowered labor unions, strengthened regulations on mining and granted rights to nature and animals.
It was an abrupt ending to a long and sometimes painful process that had promised a political revolution. In a vote in 2020, nearly four out of five Chileans said they wanted a new charter. But the transformational vision appeared too drastic an overhaul: With 72 percent of the ballots counted, 62 percent of Chileans rejected the document.
The new constitution would have enshrined over 100 rights into Chile's national charter, more than any other in the world. Chile is left, for now, with the same system of laws that has its roots in the brutal dictatorship of Gen. Augusto Pinochet, who ruled from 1973 to 1990.
Setback: Chile's leftist president, Gabriel Boric, has said that voters should elect a new constitutional convention to draft another proposal and begin all over again. He has faced plummeting approval ratings amid rising inflation and crime, and he was betting on the new constitution to enable him to carry out his leftist vision for the country.
A protest in Prague on Saturday against the Czech government and its response to the energy crisis.

Martin Divisek/EPA, via Shutterstock
European leaders vow economic relief
Two days after Gazprom, the Russian energy giant, halted the flow of gas through the Nord Stream 1 pipeline, the German government pledged $65 billion in relief measures. Sweden will offer $23 billion to help energy companies until March. And France has begun its biggest conservation effort since the 1970s oil crisis.
As the economic cost of support for Ukraine grows, leaders fear political instability. Protests are already being planned in Germany by the far right and the country's leading left-wing party, Die Linke. On Saturday, tens of thousands of protesters took to the streets of Prague to voice outrage over energy costs.
Change in supply: Germany's gas storage is already nearly 85 percent full. As of Tuesday, the last full day when gas flowed through the Nord Stream 1 pipeline, Russian gas accounted for around 10 percent of Germany's gas mix, down from 55 percent in February. Currently, Germany receives the bulk of its natural gas from Norway, the Netherlands and Belgium.
| | |
| --- | --- |
| | The Conservative Party has torn itself – and its record – apart during the leadership battle, writes Andrew Grice. |
September 06
Boris Johnson has made his final speech from No 10 and vowed to bow out from front-line politics like a rocket "splashing down invisibly in some remote and obscure corner of the Pacific".
He is now heading to Scotland to formally offer his resignation to the Queen. Liz Truss, who has been named leader of the Tory party, will be appointed prime minister during a separate audience with the Queen a short while later.
Speaking outside No 10 Downing Street, Mr Johnson reeled off a list of policies he has been proud of in government. He then seemingly tried to quell any rumours of his comeback by pledging his "fervent support" for Ms Truss, saying: "I am like one of those booster rockets that has filled its function."
He said his successor's administration would do "everything we can" to help people struggling with the cost of living crisis.
Reacting to the speech, shadow foreign secretary David Lammy said Mr Johnson had listed his "imaginary achievements", describing him as "the worst prime minister of the modern era".
| | |
| --- | --- |
| | From winning an election promising to 'get Brext done' through Covid-19 and Partygate, the former prime minister made plenty of mistakes, writes Andrew Woodcock. |
| | |
| --- | --- |
| | Ms Patel overpromised and underdelivered for the Tory right, while opponents attacked 'brutal' and unevidenced policies |
What are Liz Truss's policies?
Liz Truss has been finally confirmed as Britain's next prime minister.
After two months of exhausting campaigning across the country, the foreign secretary saw off a challenge from former chancellor Rishi Sunak to win the race to replace Boris Johnson as Conservative Party leader and the UK's next PM.
Throughout the race, Ms Truss has faced a good deal of criticism over her refusal to explain how exactly she plans to mastermind the economic recovery – and for dodging scrutiny altogether by ducking out of interviews – but this is what she has said about her beliefs regarding key areas of public policy.
Forebears: Though Truss has modeled herself on Margaret Thatcher, posing on a tank like her heroine once did in West Germany and wearing silk pussy-bow blouses, her politics more closely resemble those of another hero of the right, Ronald Reagan: lower taxes and smaller government, coupled with a celebration of post-Brexit Britain as an "aspiration nation."
A photo of a multiple rocket launcher firing a rocket in an undisclosed area in Ukraine. (Kostiantyn Liberov)
Russia shells Nikopol overnight on Sept. 6, dozens of residential buildings damaged. Valentyn Reznichenko, governor of Dnipropetrovsk Oblast, reported that overnight on Sept. 6, Russian forces shelled Nikopol three times with Grad multiple rocket launchers, after which two people were hospitalized. Twenty high-rise buildings and 11 homes were damaged and one home was completely destroyed as a result of the shelling and more than 2,000 residents in the city are without electricity, Reznichenko said.
The aftermath of an early morning Russian missile strike in central Kharkiv, Kharkiv Oblast on Sept. 6, 2022. (Kharkiv Oblast Governor Oleh Syniehubov/Telegram)
'Europe is no place for murderers and those who support them.' President Volodymyr Zelensky said in his video address on Sept. 6 that Russian tourism in Europe is unacceptable and called on the EU to implement visa restrictions for Russian citizens. "Russia has [also] repeatedly sent killers to Europe under the guise of ordinary tourists," he added.
Analysts say partisan activity increases in temporarily-occupied southern Ukraine. Analysts interviewed by Al Jazeera say there appears to be "a high level of collaboration between the Ukrainian military and partisans," who have provided Ukraine's forces with information about Russian troops and the situation in the occupied territories. According to experts, the rebels are mostly focused on three basic tasks: destroying the Russian army's weapons and supply lines, passing information to the Ukrainian military and demoralizing the occupying forces.
September 07
Britain's new prime minister, Liz Truss, with her husband, Hugh O'Leary.

Carl Court/Getty Images
Liz Truss's hopes of uniting her party after a fractious leadership contest were tonight at risk after she conducted a brutal cabinet clearout of supporters of rival Rishi Sunak in her first hours as prime minister.
The new PM constructed a top team of close allies, including Kwasi Kwarteng as chancellor and James Cleverly as foreign secretary, with hardline right-winger Suella Braverman – a supporter of withdrawal from the European Court of Human Rights – becoming home secretary and Therese Coffey appointed the UK's first female deputy prime minister as well as taking the health brief.
Jacob Rees-Mogg was made business secretary after taking part in talks with energy companies on a package of measures to tackle the cost of living crisis, due to be unveiled on Thursday and expected to include a £2,500 price freeze for households costing £90bn, as well as additional help for businesses.
One former minister told The Independent of fears that Ms Truss was creating a "cabinet of cronies", putting personal loyalty to her over the competence needed at a time of virtually unprecedented crisis.
Ms Truss will go head to head with Labour leader Sir Keir Starmer for the first time today at PMQs.
| | |
| --- | --- |
| | |
| | |
| --- | --- |
| | Despatch: 'I wouldn't trust her as far I could throw her', says one retired care worker |
| | |
| --- | --- |
| | Slow progress on improving energy efficiency in the public sector estate has meant it faces 'extraordinary bills' this winter |
The Institute for the Study of War reports that Ukraine's counterattack in Kharkiv on Sept. 6 was likely an opportunistic effort enabled by the redeployment of Russian forces away from the area to reinforce their positions against the Ukrainian counteroffensive in Kherson Oblast. Obituary data on Russian servicemen indicates that Russia deployed elements of the 147th Artillery Regiment of the 2nd Motorized Rifle Division of the 1st Guards Tank Army to Kherson Oblast no earlier than late August. This is the first time ISW has observed elements of Russia's elite 1st Guards Tank Army operating in southern Ukraine. Elements of the 147th previously fought in Bucha in Kyiv in March and elements of the 1st Guards Tank Army were active primarily in and around Kharkiv after the Russian withdrawal from Kyiv.
Ukrainian authorities in Brussels renew calls for special Russian war crimes tribunal. For nine agonizing minutes, images of the victims of Russia's war in Ukraine flashed before the eyes of EU dignitaries in Brussels, the heart of Europe. The 6,400 photos, all verified by independent authorities, provide evidence of Russian war crimes committed against civilians in Ukraine.
Russia will be tested by Ukrainian counterattacks. The U.K. Defense Ministry reported on Sept. 7 that Ukraine's multiple concurrent threats spreading across 500 kilometers would test Russia's ability to coordinate operational design and reallocate resources across multiple groupings of forces. The ministry said that over the past 24 hours, heavy fighting had taken place on three fronts: in the north near Kharkiv, in the Donbas in the east, and in the southern Kherson Oblast.
Ukraine destroys barge with Russian troops, equipment in Kherson Oblast. Ukraine's Southern Operational Command said on Sept. 7 that a barge was destroyed during a Russian attempt to establish an alternative crossing near Hola Prystan, a town in Kherson Oblast. The nearby Kakhovsky Bridge is within Ukrainian firing range, making it impossible for the Russian troops to repair it, the military added.
A briefing on the Zaporizhzhia power plant to the U.N. Security Council yesterday.

Andrew Kelly/Reuters
Calls for no-fire zone at Ukraine nuclear plant
The inspectors reported having found Russian military equipment parked inside buildings, as well as damage to buildings housing fresh nuclear fuel and radioactive waste. Plant operators, they said, were being denied access to some parts of the facility. The on-site emergency center has been compromised and is being used by Russian military personnel, the inspectors said.
But the agency has no real power to stop shelling near the plant, for which neither Russia nor Ukraine will take responsibility and which could result in a Chernobyl-like nuclear disaster. The nuclear agency has left two inspectors at the plant to monitor conditions, and it said it was prepared to start consultations with both sides over a security zone around the plant.
Quotable: "We are playing with fire, and something very, very catastrophic could take place," Rafael Mariano Grossi, the U.N. official who led the inspectors, said.
September 08
Gazprom's Orenburg gas processing plant in Russia.

Alexander Manzyuk/Reuters
Putin's energy influence is weakening, Europe says
Russian officials are watching and waiting for what they believe is the inevitable collapse of European resolve, as the economic pain from a lack of Russian gas bites. But increasingly, Europe's leaders are signaling that, having spent months preparing for this moment, they are ready for the showdown.
Since the start of the war in Ukraine, European energy ministers and diplomats have been scrambling to organize energy deals ahead of a potentially rough winter without Russian gas. Over that time, Russia has vastly reduced supplies or suspended them for days at a time. Finally, last week, it halted flows through the Nord Stream 1 pipeline that supplies Germany and much of Europe.
When the blow finally came, it provoked more ridicule than outrage among European leaders, who say that by now they would expect nothing less from Vladimir Putin, the Russian president, and that they have accepted that the era of cheap Russian gas is over, unimaginable as that might have seemed just months ago.
Markets: After rising 5 percent on the heels of Gazprom's announcement, prices are now lower than they were at the start of last week.
Quotable: For decades, dating to the days of the Soviet Union, Moscow had insisted to Germany and others that it was a stable energy partner. "Something that held true throughout the Cold War no longer applies," Olaf Scholz, the German chancellor, said. "Russia is no longer a reliable energy supplier. That is part of the new reality."
| | |
| --- | --- |
| | Biden discussed post-Brexit impasse with new PM in their first phone call |
Truss's new cabinet, announced this week, on the one hand puts Britain indisputably ahead of many other European countries in the diversity of its political elite. But a significant number of its members were educated at private schools, as critics have observed — proof that social class, rather than race or gender, is perhaps the more telling dividing line in British politics.
Ukrainian children man an improvised checkpoint the Donetsk region of Ukraine, on September 8, 2022, amid the Russian invasion of Ukraine. (Photo by Juan BARRETO / AFP) (Photo by JUAN BARRETO/AFP via Getty Images)
A tank of the Ukrainian army advances to the fronts in the northeastern areas of Kharkiv city on Sept. 8, 2022. (Metin Aktas/Anadolu Agency via Getty Images)
September 09
Queen Elizabeth II, Britain's longest-serving monarch, has died aged 96, with her son Charles succeeding her as the nation's new king.
The Queen died "peacefully" at Balmoral on Thursday afternoon, according to Buckingham Palace, having spent 70 years as head of state, outlasting her predecessors and overseeing monumental changes in social and political life.
Leading tributes from around the world, King Charles III described his mother as "much loved" and a "cherished sovereign".
Visibly frail, the queen had been in the twilight of her reign for some years. But the news of her death still landed with a thunderclap across the British realm, where she was a widely revered figure viewed as an anchor of stability. See photos from her reign.
What will change now the Queen has died?
With the death of Queen Elizabeth II, many iconic goods, symbols and titles will have to change.
Coins, stamps and medals will no longer bear the Queen's distinctive side profile, but that of her son and heir King Charles III.
A new flag and coat of arms will be designed for the new monarch and the most famous anthem of all will, of course, have to be tweaked.
Even senior barristers – known as Queen's Counsel (QC) for 70 years – will have to adapt to the new moniker of King's Counsel (KC).
Here is a breakdown of some of the iconic changes that will happen.
"Her loss will be deeply felt throughout the country, the realms and the Commonwealth, and by countless people around the world."
Prince Charles at the House of Lords in May.

Ben Stansall/Agence France-Presse, via Pool/Afp Via Getty Images
King Charles III assumes the throne
Charles, Queen Elizabeth II's eldest son, yesterday acceded to the throne at 73, after being the designated successor for longer than anyone in British history. He will be sovereign of the world's most important constitutional monarchy and head of a storied royal family — though it is unclear whether he will ever enjoy the respect or affection showered on his mother.
As Prince of Wales, Charles founded charities like the Prince's Trust, which has helped nearly a million disadvantaged young people, and championed causes like sustainable urban planning, climate change and environmental protection. He has also spoken out regularly for religious tolerance and against Islamophobia.
For many, his marriage to Diana, Princess of Wales, which crumbled amid lurid tabloid headlines and mutual charges of infidelity, remains the defining event of Charles's public life. But her death proved a turning point: Charles worked with Tony Blair, the prime minister at the time, to nudge his mother into honoring Diana's memory and then set about rehabilitating his own image. He has been married to Camilla, now the queen consort, since 2005.
Future plans: Charles has long pushed to streamline the monarchy, partly to reduce its drain on the public purse. As king, he will be able to put that plan fully into action.
Troubles: The royal family has in recent years been rocked by a bitter falling-out between Charles and his younger son, Prince Harry, and the ties of his brother Prince Andrew to the disgraced financier Jeffrey Epstein. Andrew in February settled a lawsuit brought by a woman who accused him of sexually abusing her when she was a teenager.
– King Charles III has paid tribute to his "beloved" mother Queen Elizabeth II, Britain's longest-serving monarch, after she died aged 96
| | |
| --- | --- |
| | Mourners gathered in London after monarch's death speak of shock at the passing of a life-long constant |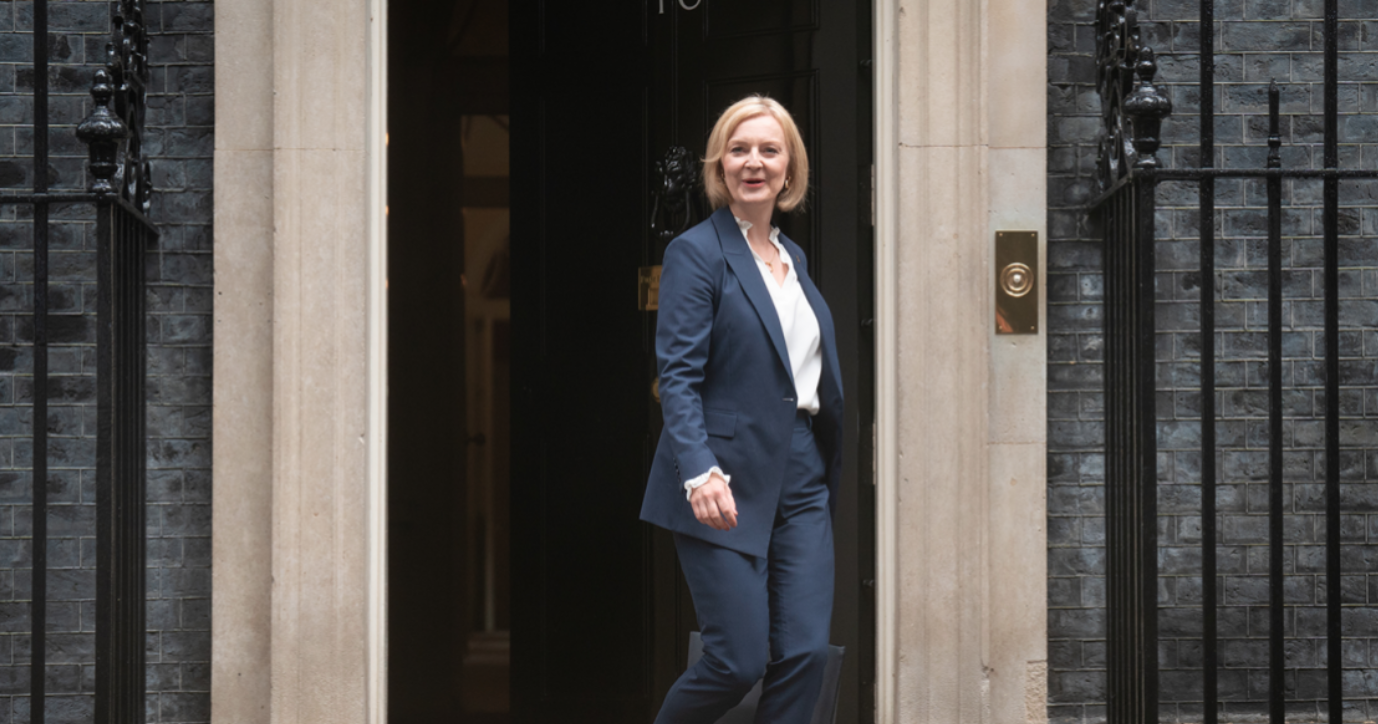 A damaged church is seen in Grakove village after the Ukrainian forces took control of the village in Kharkiv, Ukraine on Sept. 09, 2022. (Photo by Metin Aktas/Anadolu Agency via Getty Images)
Belarus holds military drills at borders with Ukraine, Poland. Belarus' Defense Ministry said its military will conduct drills in the country's regions bordering Ukraine and Poland and its Minsk and Vitsebsk regions until Sept. 14. According to Deputy Chief of Ukraine's General Staff Oleksii Hromov, the drills will allegedly focus on crossing the border with Ukraine and taking parts of Ukraine that Belarus deems so-called "lost territories," potentially including parts of Ukraine's Volyn, Rivne, and Zhytomyr oblasts. However, Hromov said the chance of a Belarusian offensive into Ukraine remains low.
Over half of Kherson Oblast residents have evacuated. Around half a million people have evacuated partially-occupied Kherson Oblast, Yaroslav Yanushevych, the head of the Kherson Oblast Military Administration, said in an interview with Ukrainian TSN news. Russian forces are attempting to stage so-called "referendums" in Kherson Oblast, although they have been postponed.
September 10
Ukrainian forces liberate Vasylenkov and Artemivka in Kharkiv Oblast. President Volodymyr Zelensky announced on Sept. 10 that the servicemen of the 113th Separate Territorial Defense Brigade liberated the two settlements in Kharkiv Oblast.
September 11
A pivotal week / The Commons was filled with fury – then came news about the Queen
Russians in occupied parts of Kharkiv Oblast tell civilians to 'evacuate' to Russia. Russia's state-controlled media TASS reported that Russian сollaborator Vitaliy Ganchev said that "all residents of the region should evacuate." The Ukrainian military liberated about 30 settlements in Kharkiv Oblast, including Kupiansk, Balakliia, and Izium, after a major counteroffensive in the region.
September 12
Tens of thousands of mourners lined roads across Scotland to watch the Queen's coffin being carried to Edinburgh after the late monarch left Balmoral for the final time.
The entire political class of over 1,000 MPs and peers had gathered for an event freighted with historical significance. A smattering of black Alice bands and pillbox hats among the women, dark suits, and the occasional morning coat and top hats for the men.
Even Jeremy Corbyn, the former Labour leader – a Privy Counsellor who had swerved Saturday's Accession ceremony – was there in his suit and dark tie. The old Republican did not want to miss this.
Queen Elizabeth II's children were united in grief as they walked behind the coffin of their mother through the streets of Edinburgh. The King and his siblings the Duke of York, the Princess Royal and the Earl of Wessex accompanied the coffin on its way to a service of thanksgiving at St Giles' Cathedral. During the procession, a lone heckler shouted abuse at the Duke of York before he was yanked away from the route by mourners and arrested by police.
+
The Duke of Sussex has paid tribute to the "everlasting grace" and "infectious smile" of his grandmother, saying even in the depths of grief he can "smile knowing that you and grandpa are reunited now, and both together in peace".
Zelensky: Ukraine's Armed Forces liberate more than 6,000 square kilometers since start of September. In his evening video address on Sept. 12, Ukrainian President Volodymyr Zelensky said Ukraine had liberated more than 6,000 square kilometers of territory in the country's east and south from Russian occupation, and that the movement of Ukrainian troops continues. Ukraine's military has reached the Ukrainian-Russian border in some areas in Kharkiv Oblast as the counteroffensive continues.
A false move could squander the opportunities available, but waiting too long could allow the front lines to freeze as winter sets in.
Pushing beyond the Donbas could come with potentially significant pitfalls, straining supplies and leaving Ukrainian units vulnerable, though military experts said a Russian counterattack might not happen. Russian officials face hard questions over the retreat, especially with a growing backlash to their "special military operation" from pro-war voices at home.
| | |
| --- | --- |
| | Several cities without power or water after Moscow launches 'deliberate and cynical missile strikes' in retaliation for major gains by Kyiv's troops |
Zelensky reacts to massive blackouts, calls Russians terrorists. President Volodymyr Zelensky said that "terrorists remain terrorists" when commenting on Russian strikes on infrastructure that led to major blackouts. Zelensky said that there had been complete blackouts in Kharkiv and Donetsk oblasts and partial blackouts in Zaporizhzhia, Dnipropetrovsk, and Sumy oblasts. "History will put everything in its place," he said, addressing the Russians. "We will be with gas, light, water, and food… and without you."
Ukrainian partisans raise flag over Kreminna, Luhansk Oblast. Luhansk Oblast Governor Serhiy Haidai said there are also reports that Russian proxies in communities of Luhansk Oblast occupied in 2014 are fleeing.
Russian cruise missiles knocked out power to entire regions in the east and northeast, in apparent retaliation for Ukraine's progress.
Ukraine has begun shutting down the Zaporizhzhia power plant, a safety measure as fighting continues around the facility.
Ukraine drew on U.S. intelligence to plan its counterassault. The gains in the northeast have been the most important advances of the war, senior American officials said.
September 13
Prime Minister Liz Truss on Thursday, the day Queen Elizabeth II died.

Dan Kitwood/Getty Images
A dizzying first week for Liz Truss
A week ago today, Liz Truss was moving into 10 Downing Street and puzzling over how to help people pay their soaring gas bills. Two days later, the problems stemming from Britain's economic emergency were all but eclipsed by the death of Queen Elizabeth II, an epochal event that handed the new prime minister an unexpected new job as the government's chief mourner.
Politics, for now, is on pause. Parliament has been suspended until after the queen's state funeral on Sept. 19, and lawmakers are scheduled to go into recess again on Sept. 22 for their parties' conferences. But when the national mourning is over, Truss will face enormous challenges: double-digit inflation, a looming recession, labor unrest and deteriorating public finances.
Truss's sweeping plan to freeze energy rates, at a probable cost of more than $100 billion in its first year, has barely garnered attention amid the round-the-clock coverage of the queen, prompting some experts to call for political debate on the package. "I do worry a bit that the government will get used to the lack of scrutiny of their proposals," said Jonathan Portes, a professor at King's College London.
Aid: The spending package has spurred investors' fears, which are wearing on the bond market and the pound, which has recently plumbed its lowest levels against the dollar since 1985.
King Charles III: Britain's new monarch addressed Parliament in London yesterday and then flew to Scotland for a service of thanksgiving for his mother.
The death of the late Queen has prompted an effective suspension of usual politics in Westminster and the same is likely to apply to world leaders descending on London over the weekend.
Jacinda Ardern, New Zealand's prime minister, illustrated the significance of Queen Elizabeth's funeral to many world leaders when she said that she would prioritise her attendance at the event above the United Nations General Assembly, which opens today.
| | |
| --- | --- |
| | Tearful mourners have been leaving tributes to Queen Elizabeth as she makes her final journey. View the gallery. |
Whoever takes over the role of Britain's lead Brexit negotiator is faced with the challenge of ending 18 months of deadlock over the Protocol.
But their first task will be convincing the EU it's time to completely overhaul the post-Brexit border arrangement instead of merely chipping away at the edges, as proposed by the Commission.
Russian troops were forced to hurriedly abandon swathes of northeastern Ukraine in a matter of days amid a lightning-fast advance by Kyiv that took many by surprise.
That left executives at Russian state television with a major dilemma: should they report on this potentially devastating development in Vladimir Putin's "special operation"? And if so, how?
+
Visible confusion over how to approach the losses in Kharkiv has spilled out across TV shows in curious ways.
At the weekend, a token liberal figure was invited on air to provide a critical assessment of the war and call for peace. Yesterday, a a Western-leaning politician said defeating Ukraine was "impossible". Last night, a typically hawkish film director urged the Kremlin to admit "defeat" in Kharkiv and try to be open about drawing lessons from it.
+
European Left reiterates calls for peace as Ukraine pushes back Russian troops
September 14
Ukrainian forces have liberated over 300 settlements in Kharkiv Oblast since Sept. 6, including Vovchansk on Russian border. Deputy Defense Minister Hanna Maliar said on Sept. 13 that 3,800 square kilometers of Kharkiv Oblast had been liberated during Ukraine's ongoing counteroffensive, online newspaper Ukrainska Pravda reported. "More than 150,000 of our people have been liberated from (Russian) occupation, during which they were, in fact, hostages," Maliar said.
Zelensky visits recently liberated Izium, Kharkiv Oblast. Together with his Chief of Staff Andriy Yermak and members of Ukraine's Armed Forces, President Volodymyr Zelensky visited Izium on Sept. 14 shortly after the city was liberated during the country's rapid counteroffensive. "The view is very shocking, but it is not shocking for me, because we began to see the same pictures from Bucha, from the first de-occupied territories… the same destroyed buildings, killed people," President Volodymyr Zelensky said during his visit.
Official: Ukraine has liberated 8,500 square kilometers in Kharkiv Oblast since Sept. 6. According to Deputy Defense Minister Hanna Malyar, Ukraine's military has liberated about 388 settlements where about 150,000 people had lived under Russian occupation.
Vladimir Putin, the Russian president, has tried to keep life as normal as possible for most Russians and make the hostilities in Ukraine a faraway concept. But with Ukrainian forces now on the offensive, some residents of Belgorod feel as if the war has come to their doorstep.
September 15
Queen Elizabeth II: 1926-2022
On Thursday 8

September

, Queen Elizabeth II, the United Kingdom's longest-reigning monarch, died aged 96. Jill McGivering reflects on the life of the woman who ascended to the throne aged 25, in the aftermath of World War Two, and the qualities she displayed as she led Britain through the social and political changes of the next seven decades.
As mourners join a more than four-mile queue to file past the coffin of Queen Elizabeth II, today was a chance for the Royal family to see how the public have paid tribute. The Prince and Princess of Wales visited a sea of flowers left for the late Queen at the main gates to Sandringham House, as William told well-wishers that walking behind his grandmother's coffin brought back memories of his mother Diana's funeral. Speaking to crowds, the Prince spoke of how "difficult" yesterday had been. One mourner told the emotional Prince she was close to tears, to which he replied: "Don't cry now – you'll start me." Meanwhile, the Earl and Countess of Wessex have lit candles at Manchester Cathedral in memory of the Queen. Crowds in the city gave Edward and Sophie a warm welcome as they also viewed floral tributes in St Ann's Square and a book of condolence at the Central Library. The Countess stopped to hug a young royalist as she viewed the tributes.
+
Northern Ireland is a divided place, but King Charles' visit to the province made it seem almost united.
As you'd expect, he was warmly welcomed by Unionists on his first trip to Northern Ireland as monarch.
Sinn Fein praised Queen Elizabeth II and called on Charles to continue her work in building bridges across the communities in Northern Ireland, which the King promised to do.
Before Charles's visit to Royal Hillsborough and Belfast, the Northern Ireland Assembly's major political parties all paid tribute to the late Queen.
This won't put to rest the questions of Irish reunification or change the political beliefs of either nationalists or Unionists.
But it did show a respect for one tradition from another, which in the past would have been unthinkable.
+
In his first nine days in the job, Kwasi Kwarteng, has sacked his most senior Treasury official, made headlines for raising the possibility of scrapping the cap on the bankers' bonus and restated his commitment to creating "Big Bang 2.0" in the City, through a post-Brexit overhaul of regulation to boost the financial sector's competitiveness.
Talk of a post-Brexit drive to eliminate red tape is a familiar theme. Former chancellor Rishi Sunak talked about a "Big Bang 2.0" in January 2021, but so far progress has been virtually non-existent.
+
Ukrainian troops retook this town with surprising ease during their astonishingly fast advance, with the enemy putting up little resistance. But with liberation has come tales of killings and torture, a grim hallmark of Russian occupation in so many parts of Ukraine.
Balakliya was the first target liberated by Ukrainian troops in their sweeping and successful counteroffensive in the Kharkiv oblast, breaking through Russian lines.
President Volodymyr Zelensky visited Izyum, which had been the Kremlin's main military stronghold in the area and was the main prize for Ukraine in the current phase of operations.