September 05
| | |
| --- | --- |
| | By Danny Boyle |
After seven weeks,

the

Tory leadership contest comes to

a

close today – and Liz Truss is widely expected to win

the

race. We look at what she will do if she becomes Britain's new prime minister.
Truss could freeze bills to avoid energy 'Armageddon'
By lunchtime, we will know

the

result of

the

Tory leadership contest.

The

winner – widely tipped to be Liz Truss – will become prime minister tomorrow. Whether it is her or Rishi Sunak who is handed

the

keys to Number 10, one of

the

new premier's first priorities will be

the

cost-of-living crisis. If she wins, Ms Truss is considering freezing energy bills for millions of households. Campaign sources and energy company insiders said

a

freeze in some form is expected. Speaking yesterday, Ms Truss said

the

rise in energy bills did not have to mean "Armageddon" this winter. Political editor Ben Riley-Smith and Tony Diver explain

the

action we understand Ms Truss is planning. Follow live coverage of

the

announcement on who will replace Boris Johnson. In other news:
Meanwhile, with

the

cost-of-living crisis at

the

top of

the

new Prime Minister's in-tray, analysis shows that motorists are paying nearly 10p too much for

a

litre of petrol after

a

record fall in wholesale prices last month.

The

RAC accused retailers of failing to pass on drops in

the

wholesale price of unleaded petrol to drivers. Consumer affairs editor Gurpreet Narwan explains how forecourt prices should have fallen. And these are

the

fuel-saving techniques every motorist should know.
Sussexes expected to miss seeing family on UK visit
Youth charities have implemented the strictest of security measures to enable the Duke and Duchess of Sussex to visit today – with the couple expected to miss seeing their family in favour of a post-royal tour. Organisers of the One Young World conference and the WellChild Awards are operating under a "ring of steel" amid a row about Harry and Meghan's personal security. The Sussexes landed in the UK on Saturday, having flown by commercial airline. They will be based at Frogmore Cottage, just a short walk from the Duke and Duchess of Cambridge's home, but without plans to visit. Royal editor Hannah Furness asks: If royal life was really so bad, why are Harry and Meghan at it again?
Liz Truss wins race to be prime minister
Liz Truss has won

the

Tory leadership contest and will replace Boris Johnson as prime minister.

Ms Truss, the Foreign Secretary, defeated Rishi Sunak, the former chancellor, by 81,326 votes to 60,399.
By Christopher 'Chopper' Hope,
ASSOCIATE EDITOR (POLITICS)
"What if

the

members elect

a

leader who MPs don't want?"

A

former Cabinet minister and Rishi Sunak supporter was shocked by my question six weeks ago when

the

Tory leadership race was getting underway.

Well, he was not chuckling this afternoon.

Instead of the leader they wanted – Sunak – Tory MPs are getting Liz Truss, who tomorrow will become Britain's third female prime minister, succeeding Boris Johnson who slinks out of 10 Downing St, brought down by his indiscipline and unwillingness to listen.

Remember how Truss only overhauled Penny Mordaunt to come second in the leadership race at the fifth round of MPs' voting (not counting MPs who declared for her after members started voting).

And it was not an overwhelming victory with 81,326 members voting for Truss against 60,399 members for Sunak (Truss's victory with 57 per cent of the votes is the lowest since members first got a vote in 1998).

The phoney war which has characterised the past six weeks when Truss fought Rishi Sunak for the leadership over 12 rounds of in-person members' hustings is over.

Real life is about to re-enter politics with all the subtlety of a giant wave crashing on the beach at Westminster wiping away all of the carefully constructed ministerial castles made of sand.

Truss gave a strong speech to Tory activists at the Queen Elizabeth II conference centre this lunchtime.

"I will deliver a bold plan to cut taxes and grow our economy," she said. "I will deliver on the energy crisis dealing with people's energy bills but also dealing with the long term issues we have on energy supply."

Her old pal Kwasi Kwarteng – a shoo-in for chancellor – will be working on those plans already.

We can expect a big bazooka this week to deal with the crippling cost of energy – possibly a £100 billion package to freeze energy bills for households – due to be announced on Thursday.

And a "fiscal event" which could see at the very least Truss's promise to reverse the 2.5 per cent National Insurance increase and abandon the planned hike in corporation tax to 25 per cent.

There was collective outrage from her critics after Truss told the BBC's Laura Kuenssberg yesterday that it was fair for the rich to benefit more from tax cuts.

Yet the new PM was simply stating what she believes: that cutting taxes will make us all richer, and help to grow the economy.

Truss knows she has to unite the party. "I will make sure we use all the fantastic talents of the Conservative Party," she said. She will have to bring in a smattering of Sunak supporters to her top team – perhaps Dominic Raab, Liam Fox or Oliver Dowden might find a way back?

But is unity in the Tory party a realistic prospect when the old divisions from July remain? The Tory party is still split Moderates v Right, Leave v Remain, and the 2019 intake against just about everybody.

The Tory party has elected as leader the most pro-Conservative leader since Thatcher. Yet the challenges facing her are so much greater on the economy, energy and cost of living.

"We will deliver, we will deliver, we will deliver," Truss said as her opponent Sir Keir Starmer said he was putting Labour on an election footing. Truss added: "And we will deliver a great victory for the Conservative party in 2024." The clock is ticking.

Cheerio,

Chopper
Chopper's Westminster Whispers
Laura Kuenssberg wants me back on BBC political show, says Joe Lycett Professional

Daily

Mail troll Joe Lycett doubled down in his new guise as

a

Right Wing comedian today, telling Jeremy Vine on Channel 5 that he was not "mocking Liz Truss" when he applauded her interview yesterday on Laura Kuenssberg's new BBC1 show.

"I am a big Liz Truss supporter, I think she is the absolute best that we are capable of, and she is Thatcher 2.0. I am nostalgic for Thatcher, I love Thatcher. She got rid of those wokey miners, good job," he said. "I am thrilled to have Liz as the new PM. It is going to be a great time for this country."

The comic – wearing a T-shirt bearing the slogan "Buttery Biscuit Base" – even said that he has been asked back on the show by Kuenssberg.

He said: "I have spoken to Laura Kuenssberg. She – after the show – was very nice and said she would like to have me back on the show… We are on good terms." Don't hold your breath on that one.
A

six week Tory leadership campaign won't happen again – until it does Will we ever have to go through this again?

It seems that senior members of the 1922 committee which has organised the party's leadership contest with the party's board think not.

Last month Sir Graham Brady, the 1922's chairman, told GB News that he would have liked the election campaign to be shorter.

Now Sir Geoffrey Clifton-Brown, the 1922's treasurer, has chipped in saying: "We will need to have a rethink if and when it should happen again… it's just been too long."

They're both right of course. The current leadership contest structure – the first hustings was in Exeter on Aug 1; the final and 12th hustings was in London on Aug 31 – was made for the pre-Zoom era when members had to attend in person to hear the leadership candidates. Reform is needed.

But will it happen? I think not. The grassroots like to see their putative leaders in person before they decide on a new one. And the party's HQ may want to hang onto the revenue stream: some 20,000 members attended the hustings in person, paying £5 a head for the privilege.
Labour is not responsible for what is said at its conference

A

notice on

the

front page of

the

party's fringe guide for this month's party conference (slogan: "

A

Fresh Start With Labour") says in block capitals: "

THE

LABOUR PARTY IS NOT RESPONSIBLE FOR

THE

CONTENT OF FRINGE MEETINGS."

The Corbynistas have been warned. Labour leader Sir Keir Starmer is clearly getting his denials in early.
| | |
| --- | --- |
| | By Chris Price |
Liz Truss,

the

UK's next prime minister, used her acceptance speech to promise to lead

the

Tories to

a

"great victory" at

the

2024 general election. First, she faces

a

mountain of challenges.
The

big story: Truss elected as Tory party leader
The

economy is heading into

a

downturn and there are just two years until

the

next general election. There is no doubt that Liz Truss faces

a

race against time to deliver on her wide-ranging agenda after she was elected to be

the

next Conservative party leader. She won with

the

lowest margin of victory since party members were given

a

say, but regardless she will become prime minister tomorrow when she travels to meet

the

Queen at Balmoral. She has no time to lose in implementing her blueprint for government and her first 100 days in office will be crucial. Gordon Rayner looks at

the

numerous vague policy promises made by Ms Truss, and analyses whether any of them are actually possible. An emergency Budget is planned for

the

coming weeks and Ms Truss has

a

long list of financial emergencies to address. These are

the

five big issues she must tackle and

the

stocks to buy as she becomes prime minister.

Already, Russia has released a statement saying that relations between London and Moscow are so bad, "it's hard to imagine anything worse". Here is how the world has reacted to Ms Truss' impending premiership and James Crisp analyses why her victory means more Brexit battles with Brussels. One of the many quirks of the British political system means that Ms Truss now faces a 24-hour wait before she can take the reins of power. Read what she will be doing until then and how her Cabinet could look once she officially takes the top job. One notable absentee is set to be her defeated leadership opponent Rishi Sunak. Read why, after his swift ascent, his time in politics may be limited.
Channeling
the

Iron Lady

Liz Truss's career within the Conservative Party can be characterised by a central contradiction. Despite being something of an outsider, often considered a bit odd by many of her colleagues, she had, until now, diligently backed the consensus within the party. Few are the prominent ministers who have managed to serve under David Cameron, Theresa May and Boris Johnson, and indeed she received one of the biggest rounds of applause in her acceptance speech for her nod to her former boss. Daniel Capurro profiles the dutiful servant who has now been unchained as our next prime minister. When Mr Johnson announced his decision to quit Downing Street, Ukrainians wondered whether Britain's military support would soon dry up. While Mr Johnson's unwavering support for Ukraine will no doubt be a hard act to follow, it is a challenge Ms Truss will relish. Read how she will channel the Iron Lady in Ukraine.
What next for Johnson?
Mr Johnson has urged the Conservative Party to unite behind Ms Truss following her victory. The outgoing Prime Minister congratulated Ms Truss on her "decisive win" and said he believes she has the "right plan" to tackle the cost-of-living crisis. Yet what will be next for Mr Johnson? Dominic Penna examines his options, from the after-dinner speaking circuit to a shock return to No 10. The outgoing Prime Minister's colourful term of office was rocked by the partygate scandal and was ultimately brought to an end over his handling of allegations of inappropriate behaviour by former Tory whip Chris Pincher. Telegraph readers have set out the best and worst moments of the 'marmite' PM.
Today's essential headlines
Around
the

world: Russia demands sanctions are lifted

Russia will not resume gas supplies to Europe until western sanctions are lifted, the Kremlin has warned. Dmitry Peskov, Kremlin spokesman, blamed the "collective West" for its decision to shut down flows through the crucial Nord Stream pipeline. His comments mark Russia's clearest admission to date that its cuts to energy supplies are a retaliation against western sanctions, rather than a result of technical faults, as it previously claimed. Gazprom's decision late on Friday not to turn the Nord Stream pipeline back on after three days of maintenance sparked a sharp rise in gas prices and has left EU countries scrambling to roll out emergency measures. Ben Marlow says Putin has declared all-out energy war – and warns rationing is inevitable. Meanwhile, a leading Russian propagandist has claimed Stalin's brutal system of slave labour camps was superior to Hitler's because inmates were allowed to retain their "individuality".
September 06
Energy bills to be frozen until
the

next election
Liz Truss is officially taking

the

reins of power today – and there is unlikely to be

a

honeymoon period. One of

the

most pressing issues

the

new Prime Minister faces is how to tackle

the

cost-of-living crisis.

The

Telegraph

can disclose that Ms Truss is considering plans to freeze energy bills until 2024, when

the

next general election is expected. As she replaces Boris Johnson in Downing Street today, Ms Truss will give

a

speech to outline her vision for her premiership as well as setting out her agenda for her first 100 days.

A

package of support on energy bills is due to be revealed as early as Thursday, followed within weeks by

a

formal announcement of tax cuts and

a

plan to clear

the

NHS backlog. Political editor Ben Riley-Smith explains how her approach to energy bills could be

a

"huge" policy intervention. In this bonus episode of our Chopper's Politics podcast, Christopher Hope is joined by Camilla Tominey and Gordon Rayner to unpack

the

next moves for

the

incoming PM.

In the last few minutes, Mr Johnson brought his three years in office to an end with a speech in Downing Street. He said: "This is it, folks," as he described himself as a "booster rocket". Mr Johnson – who is reportedly preparing to move into a borrowed house, where he could finish a memoir of his time in Downing Street by Christmas – will later this morning visit the Queen at Balmoral to step down. Ms Truss will follow him in to become the country's third female prime minister, before flying back to London and delivering her speech to the nation at around 4pm. Follow all the action with our politics live blog editor Jack Maidment. And this is an hour-by-hour guide to Ms Truss's first days as Tory leader.
New Cabinet takes shape
The new Cabinet is expected to be unveiled this evening, with half a dozen of Ms Truss's most loyal supporters, largely on the party's Right, expected to be given the most senior roles. Many of the biggest jobs are understood to have been decided, with none of the four great offices of state set to be occupied by a white man. Read who we understand will be in the most diverse top team ever. Some roles are still under discussion. Thérèse Coffey, a close friend of the Foreign Secretary, is tipped to become deputy prime minister and health secretary – a move Camilla Tominey says could make her the lynchpin of the team. However, allies of Penny Mordaunt are pushing for her to be promoted to the deputy role to unite the Tory party. Meanwhile, it is understood that Lord Frost, the former Brexit negotiator, has turned down two Cabinet roles.
Rare glimpse of 'stoic' husband
When Ms Truss was announced as the leader of the Conservative Party yesterday, the nation got a rare glimpse of her husband, Hugh O'Leary. The 48-year-old made no public appearance on the campaign trail, with Ms Truss telling The Telegraph that "he doesn't want to have a sort of massive public role". She described her accountant husband as a "very stoic person" who is supportive of her career. Rosa Silverman and Helen Chandler-Wilde explain everything we know about Mr O'Leary.
By Christopher 'Chopper' Hope,
ASSOCIATE EDITOR (POLITICS)
It's all change at Westminster today. Rishi Sunak, who MPs wanted to succeed Boris Johnson as prime minister until

the

end of July, found himself unexpectedly making an intervention as

a

Tory backbencher in

a

Westminster Hall debate this morning.

In a contribution on "unavoidably small hospitals" Sunak told MPs: "Thank you for accommodating me at a late stage in this debate. I hadn't planned on speaking but this morning I saw the order paper and it turns out I had more time on my hands than I anticipated."

That's politics for you, and we wait to see whether Sunak is given a top job in Liz Truss's Cabinet later today (he is said to have been offered Northern Ireland secretary).

Elsewhere Boris Johnson and his wife Carrie left Number 10 for the final time, with barely a backward glance at their expensive interior decorations (I have heard he is set to write his memoirs in a central London mansion borrowed from a pal).

Johnson could not resist a final swipe at the MPs who forced him out, complaining that the rules of being a Tory leader had changed after he started the job, in a dawn address to the nation.

Today the "torch will finally be passed to a new Conservative leader; the baton will be handed over in what has unexpectedly turned out to be a relay race," he said.

And he compared himself to Cinncinatus, who was called from his farm to serve the Roman Republic and then returned for a second time to the top job when duty called. In other words, he'll be back.

All eyes now turn to Liz Truss, who will address the nation (weather permitting) from the steps of 10 Downing St at around 4pm this afternoon.

It is ironic that Truss enters Downing St as the most right wing Tory PM since Margaret Thatcher – yet within days (probably Thursday) she will unveil a spending spree to take back control of energy prices which would have made even a Labour PM blush.

We report today that her plan is to freeze energy bills until the next general election in a plan which could cost well over £100 billion.

This kind of spending to control spiralling costs – a direct result of the war on Continental Europe – is necessary, and I expect it will allow the Tories to claw back their double digit points deficit in the polls.

Behind the scenes, up to 40 civil servants in the Downing Street policy unit are being switched to the Cabinet Office to form the Cabinet Office's Economic and Domestic Secretariat, a policy making engine of Government that feeds into Number 10.

It means that policy advice within Downing Street will be stripped down, led by special advisers who will not have the same Civil Service back-up as under Boris Johnson.

And elsewhere Truss has made her old pal Therese Coffey her new Health Secretary and Deputy Prime Minister. This is significant as it elevates the importance of the NHS in the Whitehall hierarchy.

Truss has made clear that ministers cannot keep tipping cash into the NHS; it has to work more efficiently. And she has appointed a close ally in Coffey – who had a successful tenure at Work and Pensions – to make that happen.

The Truss government is just getting started, with a spending splurge that should buy her a political honeymoon of sorts. She will need it.

Cheerio!

Chopper
Chopper's Westminster Whispers
Liz Truss delivers for Deliveroo Liz Truss finished her speech to

the

Tory faithful yesterday with

a

pledge for

the

British people. "I know that we will deliver, we will deliver and we will deliver," she said. "And we will deliver

a

great victory for

the

Conservative Party in 2024."

So no surprise that Truss hosted her party for scores of supportive MPs and aides in the swanky rooftop garden of the 55,000 square feet headquarters of, er, food takeout merchant Deliveroo in Cannon Street last night.

Deliveroo tells me its corporate arm "Deliveroo for Work" sorted out the canapes and the Truss campaign picked up the bill.

Truss had better get on deliveroo-ing then.
Lord Ashcroft and Sun man Harry Cole lock horns over

the

best Liz Truss biography New biographies of our new PM are like buses – you wait for one, and then two come along at once.

Former Conservative party deputy chairman Lord Ashcroft has announced he is writing a biography of Liz Truss due to be published in the latter half of 2023.

And he generously chose to blow the lid off plans for another Truss biography from The Sun's political editor Harry Cole and The Spectator's diary editor James Heale.

Ashcroft couldn't resist a dig at Cole and Heale. "According to my contacts in the publishing industry, their effort – which is apparently being produced with the co-operation of Ms Truss and her wider family – will be published this autumn," the peer said, sniffly.

"My project will be different. As with all of my previous political biographies, my book on Ms Truss will be accurate, objective, open-minded, fair, factual, and even-handed. It will also be independent."

Cole and Heale are having none of it. A friend of the pair reminds me that Ashcroft's biography of David Cameron included an unsavoury story about a pig's head.

He says: "All will be revealed in due course but like stories involving dead pigs, I would treat anything Lord Ashcroft says with extreme caution." Let the battle commence!
No red, white and blue exit for Boris Boris Johnson suffered

the

final indignity today when he had to fly to Scotland to resign as prime minister in

a

plain white government jet.

The Prime Minister, cabinet ministers and members of the Royal family can use a special A321 for smaller trips to Europe or a larger A330 for longer trips.

Given the grief he has received for painting them both red, white and blue (the RAF Voyager and the Airbus A321) during his time as PM, surely he could have flown on one of them in style? Number 10 won't elaborate.
Five must-reads for today
Comment of
the

day
The crisis this winter is likely to be so severe that the new PM has at most two months before unforgiving voters judge whether she could be a second Iron Lady or is only fit for scrap.
Sherelle Jacobs
Campbell MacDiarmid enjoying a meal in Odesa Credit: Campbell MacDiarmid
Camouflage-clad men are
the

only reminder of war in Ukraine's bustling restaurant scene
| | |
| --- | --- |
| | By Campbell MacDiarmid |
Despite

the

war, eating remains

a

serious business in Ukraine. Visiting

a

coal mine recently we were served breakfast, and, two hours later,

a

three course lunch. It should be no surprise that cosmopolitan cities like Odesa are culinary paradises but even closer to

the

front we've eaten memorable meals.

I started the trip sampling the seafood of the Black Sea with an enormous lunch on the coast in Odesa. A bar serving absinthe and oysters intrigued but an American style BBQ joint serving nothing but ribs won out. Nose to tail eating isn't a fad here and I ate veal tongue, beef cheeks and tartare in a 24-hour stretch.

A burger bar next to the hotel must have been good because the three times we dropped in they had sold out. The hotel's own restaurant served trendy combinations of sweet and savoury, like a breakfast porridge with truffle pate and parmesan, and was patrolled by a Xoloitzcuintle, a hairless Mexican dog, called Jagger.

In Mykolaiv, a town that came under almost nightly Russian missile attacks, we still managed to enjoy great Italian, passable Japanese and excellent pub food in a basement bar where we joked about surviving just about any strike on the city. Our favourite was Zerno, which did itself a disservice by billing itself as a "pizza-pub". We could have been anywhere in the world sat in a cosy corner booth, were it not for the other patrons, nearly all men in camouflage fatigues.

The proprietress Viktoria told us her pizza was more American than Italian style, which prompted debate over their comparative differences (sourdough crust?) But Viktoria would steer us towards more local specialities: a roast pork knuckle one night and a dish of sea snails cooked in garlic and coriander.

Even in towns where all but the most basic of canteens are closed we've been eating well: Dumplings and sour cream, beetroot salads and cheese cakes. A summer staple has been Okroshka, a cold soup of chopped raw vegetables, boiled potatoes, eggs and cubed meat, served in kefir with dill.

And when things get really dire, there's always a gas station hot dog, slathered in tomato sauce, mayonnaise and mustard. Long may the freeze-dried meals languish in my pack.
A lunch in Odesa enjoyed by Campbell
Credit: Campbell MacDiarmid
Liz Truss, the new Prime Minister Credit: Carl Court/Getty Images
Liz Truss must keep Brexiteers happy or face her first rebellion
By Edward Malnick,
SUNDAY POLITICAL EDITOR
Senior EU figures are awaiting Liz Truss's arrival in Downing Street with baited breath.

During her time at the Foreign Office, relations between Ms Truss and Maroš Šefčovič, her EU counterpart as Brexit negotiator, were ultimately frosty, despite early hope in Brussels that she would take a softer line on Northern Ireland than her predecessor, Lord Frost.

Recently declaring that "the jury's out" on whether Emmanuel Macron, one of the key players in the original Brexit negotiations, was a friend or foe, did little to instil optimism in those on the continent who feared an increasingly acrimonious relationship with the UK.

But Mr Macron has now congratulated Ms Truss on her appointment and said he understood that her remark was simply "political froth".

"I welcome Liz Truss. I express congratulations on behalf of all of France, and we are available to be able to work among, as they say, allies and friends," Mr Macron told journalists.

"The United Kingdom is a great country which is committed with us to defend the values of democracy by Ukraine's side, and which also needs to strengthen its energy sovereignty and win the battle against climate change.

"That is the real agenda, and the rest is just political froth."

Similarly, Micheál Martin, the Taoiseach, issued a statement heralding the "close ties" between Ireland and the UK.

He added: "I hope we can use the period ahead to prioritise EU-UK engagement, and to reach agreed outcomes on the issues around implementation of the Northern Ireland Protocol."

Eurasia Group, the consultancy followed closely by figures in the European Commission, has said that, "with so much on her plate, Truss is now unlikely to increase hostilities at this stage over the Northern Ireland protocol".

Some EU figures believe that the new Prime Minister will trigger Article 16, having avoided doing so earlier in the year.

Such a move would trigger additional formal negotiations between the UK and EU and may even be favoured by some in Brussels as an alternative to Ms Truss pursuing her Northern Ireland Protocol Bill, which is currently passing through Parliament.

But additional negotiations will be of little merit for the new Prime Minister unless she detects a change of heart in Brussels.

If the EU fails to go any further to address the UK's concerns about the Protocol – and there is currently no sign that it will budge – then Ms Truss seems unlikely to change course.

Given how crucial the support of Brexiteers was to the success of her campaign in its early stages, she may find her first major rebellion on her hands if she does so.
The

latest political stories
The

battle for an EU-Australia trade deal continues
By Nick Gutteridge,
POLITICAL CORRESPONDENT
Deep within

the

labyrinthine EU Parliament building, Brussels trade chief Maria Martin-Prat was updating MEPs on talks with Australia.

"We are now engaging in as fast a fashion as we can…with a view to conclude negotiations next year," the Spanish official said last week.

Britain sealed its own deal with Canberra nine months ago, but the EU still doesn't have one and likely won't until mid-2023 at best.

Brussels opened snail-paced trade talks with Australia on May 22, 2018 while the UK was still a member.

London started its own negotiations in June 2020 and signed a deal just 18 months later, on New Year's Eve.

Meanwhile, the endless to-and-fro between the EU and Canberra are ticking towards a fifth year with major sticking points unresolved.

Germany is demanding Australia ditches a tax on luxury cars while Italy and Greece are up in arms over the use of labels like feta and parmesan.

The post-Brexit contrast could hardly be more stark and a glance across the Tasman Sea towards New Zealand tells a similar tale.

After four years of talks, Brussels reached an agreement with Wellington in June this year, but it still needs to be ratified by Member States and MEPs.

Britain meanwhile opened negotiations and, like with Australia, agreed on the terms within the space of just 18 months.

Both the Australia and New Zealand trade deals are currently going through Parliament and may be in force by the end of this year.

Wellington's chief negotiator Vangelis Vitalis could scarcely hide his frustration with the EU's protectionist approach saying it "beggared belief".

And while Britain hopes to secure a huge India trade deal by this year's Diwali festival, Brussels has just reopened talks with Delhi after a nine-year hiatus.

A big clue to why it takes the bloc so long to strike deals was in Ms Martin-Prat's testimony that the EU sees them as "not only economic".

"We need to promote the EU as a global standard setter. Remember that when we engage on the basis for trade, it is not only to get to markets," she told MEPs.

Free from the European juggernaut, Britain can now plot a very different course.
Truss vows to make Britain an 'aspiration nation'
Liz Truss speaks outside Downing Street Credit: TOBY MELVILLE/REUTERS
Liz Truss has said Britain can "ride out

the

storm" in her first address to

the

nation as Prime Minister.

In a speech from Downing Street, Ms Truss also set out her top three priorities for government.
| | |
| --- | --- |
| | By Chris Price |
The

big story: Truss sets out her mission outside No 10
The

rain had been torrential just moments before her car pulled up in Downing Street. It was apt, then, that Liz Truss said she was confident that "we can ride out

the

storm" as she gave her first speech outside Number 10 as Prime Minister. Addressing

the

nation, Ms Truss set out her top three priorities for government, which she named as tax cuts, support during

the

energy crisis and tackling

the

NHS backlog. Ms Truss said under her premiership "we will transform Britain into an aspiration nation" by growing

the

economy with tax cuts and reform.

The

Prime Minister also pledged to make an announcement this week to deal with rising energy bills and said she will "put our health service on

a

firm footing". Ms Truss had flown back to London to deliver her speech after she was appointed Prime Minister during an audience with

the

Queen at Balmoral Castle in Scotland. Take

a

look at

the

historic day in pictures.

The Prime Minister will now turn her focus to appointing her first Cabinet, with Therese Coffey due to be made Deputy Prime Minister and Health Secretary, putting her at the centre of power in the new administration. To the outside world, it appears an unlikely political friendship but in Ms Coffey, her right-hand woman, Ms Truss appears to have found the person to stabilise a Downing Street ship sailing in choppy waters. Camilla Tominey outlines why old friend Ms Coffey is the perfect foil for the Prime Minister. Cabinet appointments are due to be announced this evening. Our live blog will have updates and here is who we expect to get the top jobs, plus who is out of the running.
Energy bailout
Top of Ms Truss's in-tray will be tackling the cost of living crisis looming over British households – and details of her plan have emerged. Energy bills will be frozen at around £2,500 for households in a huge intervention to protect Britons from soaring prices. Ms Truss's team has decided the package will be funded by borrowing, rejecting the proposal from energy companies for customers to pay the money back in higher bills over the next decade. Economists have suggested the plan will bring inflation back under control. Andrew Lilico hired Ms Truss's new chief economic advisor and outlines what Britain can expect. Ben Wright sets out why the new Prime Minister may put the final nail in the coffin of her predecessor's biggest economic policy over the past three years.
Johnson hints at return
The day began with Boris Johnson giving a farewell speech on the steps of Downing Street at 7.30am in which he preached the values of unity, joking that if his dog, Dilyn, and Larry, the No 10 cat, can learn to get along despite their differences then so can Tory MPs. However, he also made a reference to Cincinnatus, the Roman statesman and military leader, hinting at another stab at power. Tim Stanley sketches how Mr Johnson's farewell speech felt like the end of the good times. Also leaving Number 10 was Carrie Johnson, the former prime minister's wife, who was impossible to miss in a £485 pink dress. Melissa Twigg analyses why the fuchsia garment was an unforgettable power move.
Today's essential headlines
Harry and Meghan | The Duchess of Sussex has spoken of her frustration at people believing she was "lucky" Prince Harry chose to marry her, saying she had always wanted to retort: "Well I chose him too." Read how she rejected the "gendered narrative" in her latest podcast, released as she and the Duke have landed in Düsseldorf, Germany, to help launch the next year's Invictus Games.
Today's other headlines
Meghan's speech |

The

Duchess of Sussex has revealed she did not feel like she "belonged" among leaders and humanitarians when she first started advocating for

a

better world, as she was just "

the

girl from Suits". She told delegates at

the

One Young World summit that when she joined

the

organisation in 2014, she felt "nervous" and "overwhelmed". Watch her speech in Manchester last night. Meanwhile, Celia Walden argues that Meghan has handed

the

crown to Kate as America's favourite.
Around
the

world: 'Surprise attack' near Kharkiv

Ukrainian forces have launched a surprise offensive southeast of Kharkiv, unconfirmed reports in Russian and Ukrainian sources have said. Our live blog has the latest details. It comes as Russia is turning to North Korea to buy millions of artillery shells and rockets as it runs short of ammunition due to global sanctions restricting its military supply chains, according to newly declassified US intelligence. Meanwhile, Vladimir Putin and his most senior military aides have overseen the first large-scale war games involving China and other Kremlin-friendly allies since the start of the war. The Russian president flew to the far eastern city of Vladivostok for the live-fire exercise in the Sea of Japan.
Nuclear disaster feared
Europe's largest nuclear plant was on emergency back-up power to cool its reactors last night after Russian shelling cut it off from the Ukrainian grid for the second time in less than a month. German Galushchenko, Ukraine's energy minister, said the world was "again on the brink of nuclear disaster" and safety experts warned of a "slow moving train wreck" that could end in a Fukushima-style meltdown. Roland Oliphant and Sergio Olmos have our report on the Zaporizhzhia plant.
A Ukrainian soldier takes a selfie during artillery fire. Credit: Kostiantyn Liberov/AP
September 07
| | |
| --- | --- |
| | By Danny Boyle |
Good morning. Liz Truss is starting her first full day in charge at No 10. After holding

the

debut meeting of her new-look Cabinet, she faces Sir Keir Starmer at PMQs. Follow it all with our team in Westminster.
Sunak allies jettisoned to make way for PM's loyalists
After entering Downing Street as Prime Minister, Liz Truss spent her first hours in

the

job conducting

a

brutal Cabinet cull. In

a

sweeping reshuffle late into

the

evening, she sacked members of Boris Johnson's team and rewarded her allies with ministerial jobs – rejecting calls from senior Tories to give top roles to supporters of Rishi Sunak, her leadership rival, to create

a

unity front bench. Thérèse Coffey, one of Ms Truss's closest friends in politics, was named Deputy Prime Minister and Health Secretary, in

a

signal of

the

importance she places on tackling

the

NHS backlog. For

the

first time, none of

the

great offices of state – Prime Minister, Chancellor, Home Secretary and Foreign Secretary – is held by

a

white man. Deputy political editor Daniel Martin reports on

the

most diverse Cabinet ever assembled. This is

a

full list of who is in and who is out. And associate editor Gordon Rayner explains Ms Truss's strategy for keeping

the

political knives at bay with

a

team of trusted lieutenants.

Ms Truss will hold the debut meeting of her new-look Cabinet this morning, as ministers seek to finish an emergency package to ease the cost-of-living crisis. She will unveil a package of measures to help with energy costs as early as tomorrow, when she is expected to freeze annual energy bills for households at about £2,500 – an intervention that has stoked hopes that inflation has already peaked. Speaking from the steps of Downing Street last night, Ms Truss declared that Britain could "ride out the storm". At lunchtime, Ms Truss will face Sir Keir Starmer in her first Prime Minister's Questions. Follow all the action here.
Four ways to pay for giveaway
Liz Truss did not used to be a fan of dishing out cash. She began her campaign by stating her goal is "lowering the tax burden, not giving out handouts". But circumstance forced her hand. Spiralling energy bills mean Ms Truss has conceded she will be forced to dig deep into the Treasury's pocket. The anticipated cost to the Exchequer of freezing bills for households and businesses could be up to £170bn over two years, which is equivalent to more than double the cost of the furlough scheme. After borrowing more than £300bn in 2020-21 and almost £150bn last financial year, how can the Government pay for a gigantic energy bailout now? Tim Wallace and Rachel Millard consider the four main options.
Allison Pearson's top 10 tips
Our fourth prime minister in six years, Ms Truss inherits a teetering pile of national woes. Over the next few days, the new Prime Minister will be getting plenty of advice. Allison Pearson thinks mess could be an opportunity for Britain's new leader – if she follows her 10-point plan.
PS: What next for Boris Johnson? Christopher Hope exclusively reveals he could make a comeback as a Red Wall MP at the next general election.
By Christopher 'Chopper' Hope,
ASSOCIATE EDITOR (POLITICS)
Politics is

a

contact sport –

a

fact which is always apparent when

a

new government is formed.

The brutal culling of senior Tories who backed Rishi Sunak has shocked his supporters in the centre of British politics, who warned that it will just store up trouble on the backbenches.

Big political figures like Dominic Raab, Grant Shapps, Steve Barclay and George Eustice were among the losers as the new Prime Minister named her top team.

They were replaced by a less well-known cadre of politicians who Labour have already branded the "Z-list" this morning.

Will this matter? An alternative narrative among some Tories is that it is an attempt to win over moderate Conservatives that has caused so many problems for former prime ministers.

It creates Cabinet ministers who are permanently on resignation watch and will just stir up trouble for the new Prime Minister.

Far better, goes the argument, to force Tory MPs who may not agree with Truss on everything to bend their knee to the new leader than have to accommodate troublesome ministers in her government.

I was struck by the promotion of Therese Coffey, to Deputy Prime Minister and Heath Secretary, which puts her above the Chancellor in the Cabinet list published by 10 Downing Street Tuesday night.

There are plenty of reasons why Coffey has been made deputy by Truss (they are old friends, Coffey is unlikely to want Truss's job).

But what is more fascinating is that her position as Deputy Prime Minister means that in the Whitehall hierarchy Coffey will have the upper hand in terms of seniority when it comes to the inevitable wrangles about NHS funding with the Treasury.

There is no time for any more indulgent politics for the Conservatives. Truss and her team have two years to make their case to an electorate, which have long since grown tired of the Tory psychodrama.

Truss gets this, repeating the Churchillian "Action This Day" mantra from the step of 10 Downing Street late Tuesday afternoon.

The first big call will be Thursday with an expected eye-watering bazooka of cash launched at energy bills.

Truss passed her first test at Prime Minister's Questions with an assured performance. Plenty of her supporters will be delighted by her confident tone as she set out our Government's priorities.

This was not a time for jokes as Truss made clear she understood the scale of the challenges facing her government.

It felt like a reset, to politics as it used to be with the leaders of our two main parties going toe to toe on different ways to tackled the challenges facing this country.

It was fascinating to hear Labour leader Sir Keir Starmer lift the attack lines from former Chancellor Rishi Sunak, asking why Truss borrowing to support families and businesses in the energy crisis.

Starmer said the "vast, excess profits" of energy companies should be targeted to pay for help for families on energy bills.

Truss said she was against a windfall tax, preferring tax cuts to grow the economy. This is the new dividing line in British politics.

The talk of the August leadership hustings is well and truly over. The big calls that define Truss's premiership are about to be made.

Cheerio!

Chopper
Five must-reads for today
Chopper's Westminster Whispers
Therese Coffey's Dr Dre wake up call
LBC presenter Nick Ferrari's interview with Therese Coffey, the new Health Secretary and new Deputy Prime Minister, was interrupted by her morning alarm – rapper Dr Dre.
Ferrari began: "Let's ask you a question about your residences" when Coffey's mobile phone started to ring. "Oh are you alright over there, have you got a phone ringing? Are you ok?" he added.
"I've just realised my alarm is going off on my phone, I apologise," adding: "You're getting a bit of Dr Dre. It's just an 8am alarm – sorry let me just turn that off."
Perhaps Coffey was channeling the energies of Westminster's original Dr Dre – Craig Oliver, who was never forgiven by his critics for turning up to work on his first day in 10 Downing Street in 2011 wearing Beats headphones designed by Dr Dre. He was known as "Craig Dre" from then on.
Hell hath no fury as Mrs Mercer scorned
Getting sacked from a job is brutal and jarring. So I understood the passionate response from the wife of former veterans minister Johnny Mercer, Felicity Cornelius-Mercer, who took to social media to call Liz Truss an "imbecile".
Mercer, the MP for Plymouth Moor View, had offered a measured response to his defenestration, saying he was "disappointed" but accepted that the Prime Minister is "entitled to reward her supporters".
But Cornelius-Mercer really let rip. "He asked her 'why would you do this, who is going to be better at this role than me, which of your mates gets the job, you promised a meritocracy?'," she disclosed on Twitter.
Truss apparently replied: "I can't answer that Johnny."
Cornelius-Mercer added: "This system stinks & treats people appallingly Best person I know sacked by an imbecile, Liz Truss."
Priti for Conservative leader* (*just not yet)
Priti Patel held the Government together through August while her colleagues largely abandoned their posts to campaign for Liz Truss or Rishi Sunak.
But what will she do next? The hot money is on the former Home Secretary running to be Tory leader the next time the job is available, most probably after the 2024 election if the Tories lose.
Her friends tell me that Patel's affinity with the membership base and her true blue credentials make her ideally placed to rebuild the party in opposition.
But first some insiders want her to set out her views on other areas of Tory policy away from home affairs. "She needs to write a book, explain her views," said one. "She might like the idea of setting the record straight."
Liz Truss forms most diverse Cabinet in history with no white males in top jobs
Liz Truss
Therese Coffey was promoted to Deputy Prime Minister on Tuesday night as part of

the

most diverse Cabinet ever assembled.

Liz Truss also appointed her Health Secretary, and she vowed to get to work straight away to tackle her four top priorities to turn around the NHS.

For the first time in history, none of the Great Offices of State – Prime Minister, Chancellor, Home Secretary and Foreign Secretary – is held by a white man.

Read the full story here.
| | |
| --- | --- |
| | By Chris Price |
The

public were given

a

flavour of what

the

Liz Truss era will feel like during her first Prime Minister's Questions – and they may well have been shocked that she actually answered questions.
The

big story: Truss takes on Starmer at first PMQs
Before she was elected as their leader on Monday, some Tory MPs of

the

more Rishi Sunak persuasion had nicknamed Liz Truss "Maybot Mk II". However,

the

uncomfortable truth for

the

Prime Minister's critics is that her first 24 hours in charge have more than confounded expectations. Ms Truss was finally able to show what she is really made of at today's Prime Minister's Questions. Far from being an automaton, her performance at

the

Despatch Box was calm, considered, compassionate and – at times – compelling. She has since continued to shape her new administration, appointing Tory MPs to junior ministerial roles, impressing backbenchers with her speedy progress. Camilla Tominey analyses

the

Prime Minister's first 24 hours and sets out how Ms Truss has already shown she is captain of her own ship. In her sketch of Prime Minister's Questions, Madeline Grant outlines how Ms Truss was assured and refreshingly direct, while Henry Hill said it showed she has what Boris Johnson lacked –

the

comfort of clear convictions. Tom Harris suggests Labour and

the

SNP will struggle to brand Truss as "continuity Boris".

Ms Truss held the first meeting with her new Cabinet at 8.30am, with plenty of jobs having been handed out to her defeated leadership rivals, with the obvious exception of Rishi Sunak. In theory it should be a good move to ensure loyalty but, as Boris Johnson found when he gave a senior role to Michael Gove, it also carries risks. Gordon Rayner analyses the conundrum faced by Ms Truss on what to do with Kemi Badenoch and Penny Mordaunt. One of her top Cabinet appointments was her close ally Thérèse Coffey, who is now Deputy Prime Minister and Health Secretary. Yet read why she admitted during an interview that she is "not the role model" when it comes to her personal health.
Pound crashes
Ms Truss confirmed during Prime Minister's Questions that she will announce her plans to tackle rising energy bills in the Commons tomorrow but that has not stopped the markets from delivering her a blow today. The pound has crashed to its weakest level in almost four decades amid concerns about the outlook for the economy and a widening trade deficit. That comes as the Bank of England warned that Ms Truss's plan to freeze energy bills is unlikely to prevent further interest rate rises. Jeremy Warner concedes the desire to do radical things is understandable, but read why he warns that the Government could find itself with a fully blown currency crisis. Should the freeze in bills go ahead as planned, read how much it will save you.
Kwarteng's thinking
Kwasi Kwarteng, the man appointed by Ms Truss as the 109th Chancellor of the Exchequer, had been considered a rising star well before he entered Parliament. The Eton, Cambridge and Harvard alumnus, now 47, first made his name at the age of 22 with a column in the Telegraph. From higher education to the rise of "lad mags", Mr Kwarteng left a trail of published evidence showing his youthful thinking on the state of Britain. Daniel Capurro took a revealing delve into the archives.
Around
the

world: Putin threatens to rip up grain deal

Vladimir Putin has threatened to "limit" grain deliveries to the West as he accused rich countries of "brazen deception" of the developing world. The Russian President said Moscow had done everything it could to ensure Ukraine was able to export its grain, but that problems on the global food market were likely to intensify and that a humanitarian catastrophe was looming. Putin said Russia had signed the deal in July, brokered by Turkey and the United Nations, on the understanding it would help alleviate surging food prices in the developing world, but instead it was rich Western countries that were taking advantage of the deal. Meanwhile, Ukrainian forces appear to have seized two villages on a surprise offensive south of Kharkiv that has broken Russia's frontlines.
Also in
the

news: Today's other headlines
Quantum tech | British military research scientists are testing new gadgets that would allow them to detect enemy submarines using quantum technology, which measures distortions of

the

Earth's gravitational field. Experts at

the

Defence Science Technical Laboratory are experimenting with quantum clocks, using new tech they say might be able to replace traditional timekeeping and navigational instruments. Gareth Corfield reports on

the

examples he was shown.
Around
the

world: Nuclear watchdog calls for security

Shelling has damaged radioactive waste stores at the Russian-occupied Zaporizhzhia nuclear plant and could have caused "safety significant" impacts, UN inspectors have warned. In a long-awaited report, the International Atomic Energy Agency said it was "gravely concerned" by the situation at Europe's largest nuclear power plant following an inspection of the premises. As Joe Barnes reports, it called for a special security zone to be established around the facility to prevent disaster.
HMS Westminster shadows a Russian destroyer in Atlantic waters south of Ireland
September 08
The Queen has died after 70 years on the throne
Credit: DAVID BAILEY
Queen Elizabeth II has died, Buckingham Palace has announced.

She is succeeded by her eldest son and heir,

the

Prince of Wales, who becomes King Charles III.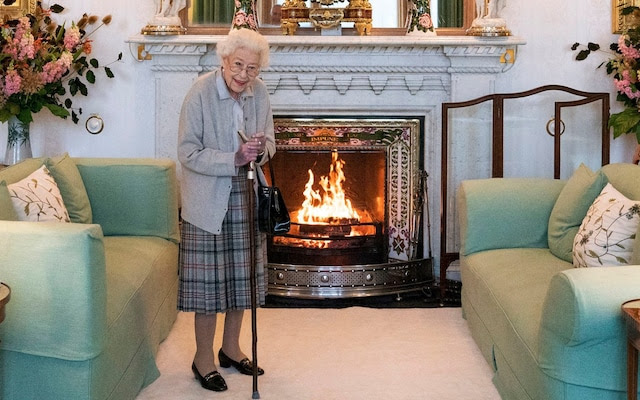 | | |
| --- | --- |
| | By Chris Price |
A

cloud of anxiety and uncertainty has descended on

the

nation after Buckingham Palace said doctors are "concerned" for

the

Queen's health. Her family have flown in to Balmoral to be with her.
Queen under 'medical supervision' as family gathers
All of the Queen's children have arrived in Scotland as senior members of the Royal family gather at Balmoral, where Her Majesty is under medical supervision following doctors' concerns. A flight carrying the Duke of Cambridge, the Duke of York and the Earl and Countess of Wessex landed at Aberdeen Airport just before 4pm. The Prince of Wales, who landed in a helicopter this morning, and the Princess Royal are already with the Queen, 96. The Duchess of Sussex is not travelling to Scotland with the Duke of Sussex, sources said. The concerns about the Queen's health come days after she held audiences with Boris Johnson and Liz Truss at Balmoral to appoint the 15th prime minister of her reign. The location was a break with tradition, due to ongoing mobility problems. Our live blog has the latest as the eyes of the world focus on Balmoral.
Energy crisis: Truss plan to save households £1k
a

year
Households will save £1,000

a

year on energy bills under

a

new price freeze, Liz Truss has announced, as she said she would end

the

crisis "once and for all". In

a

major intervention just two days after taking office,

the

Prime Minister said she will freeze average household bills at £2,500 from October 1, cancelling next month's planned rise to £3,549. As wholesale prices continue to increase, Ms Truss said

the

freeze would also take between four and five points off inflation, which is currently forecast to reach 13 per cent by

the

end of 2022.

The

cost of

the

"Energy Price Guarantee" will ultimately be borne by

the

taxpayer, because

the

Government will pay energy suppliers

the

difference between

the

normal price and

the

new frozen price. Here are

the

key points on Ms Truss's plan to tackle

the

energy crisis and

the

political reaction.

As well as the help for households, the Bank of England will hand cash-starved energy companies up to £40bn of Covid-style loans as suppliers struggle to protect themselves from soaring prices. Ms Truss announced a joint scheme between the Bank and the Treasury to provide emergency short-term help in an intervention that ministers hope can slash energy costs. Surging prices mean energy providers are having to provide more capital when buying energy to effectively insure against price swings. The huge capital requirements are stretching balance sheets in the sector. Read how today's plans will try to address that problem and here is a guide to the winners and losers from the announcements.
Fracking ban lifted
Under her plans to end the UK's energy problems, Ms Truss has vowed to get shale gas flowing out of Britain by next spring after lifting the ban on fracking. Under plans to make Britain energy independent again by 2040, the Prime Minister pledged to strengthen supplies with more domestic oil and gas extraction alongside the development of nuclear and renewable power schemes. She said this would see the moratorium on fracking – in place since 2019 – scrapped with immediate effect, paving the way for developers to begin extraction in as little as six months in areas "where there is local support". Fracking sites which could be targeted span the Tory seats across the red wall. This graphic shows some of the areas identified as having potential shale reserves.
Living on leftovers
Consumer rights campaigner Martin Lewis has called for energy firms to allow customers to leave fixed-rate deals without paying an exit penalty. The Money Saving Expert founder said allowing customers to escape expensive fixed rates with no penalty would be the "bare minimum" energy providers could do. Even with Ms Truss's plan, the average household still faces paying 54pc more on their energy bills than last winter. In a bid to save money, Lucy Denyer tried living off unwanted produce salvaged from cafes, shops and other households using various food-sharing apps. Read how her week living on leftovers went.
By Christopher 'Chopper' Hope,
ASSOCIATE EDITOR (POLITICS)
Afternoon,

Liz Truss is showing the first rule of governing is never to waste a crisis as she unveiled this lunchtime what is known in Whitehall as a "bazooka" of Government spending to deal with the energy crisis.

The Prime Minister might be the most Right-wing Conservative leader for decades, but the billions of pounds of our public money she is hosing at energy bills would make even Gordon Brown blush.

In a major intervention 36 hours after entering Downing St, the Prime Minister said her new "Energy Price Guarantee" will ensure the typical household will pay no more than £2,500 a year on their energy bill for the next two years, starting from October 1.

The scale of the public money used to ensure this is hard to comprehend. Internal government documents show that ministers expect the spending to bring down inflation by five per cent.

And there is more: the moratorium on fracking will end "where there is support for it", Truss told MPs.

Those last six words will be crucial. Ministers will have to offer bungs to communities affected, probably in the shape of lower energy bills.

This is nothing less than a reset of UK energy policy, which Truss said had been failed by "decades of short-term thinking" (note the plural, to avoid admitting it was a Tory mistake).

The idea now is that the UK will become a net energy exporter by 2040, while the net zero emissions target by 2050 is now under review. That sounds ominous.

Truss said: "This is the moment to be bold. We are facing a global energy crisis and there are no 'cost-free' options. There will be a cost to this intervention."

That is an understatement, with some forecasts suggesting it could cost the UK nearly £200billion.

The spending appears to lack a ceiling – our interconnectors to the Continent mean we are paying the price for Germany's reliance on Russian gas.

How long will it be before some Tory MPs on the Right starts to call for the interconnectors to be switched off?

If nothing else, Truss's spending has bought her a political honeymoon of sorts, with tens of billions of pounds piled on our national debt.

I expect Labour's lead in the polls to be single digits by the weekend once the news sinks in. The Tories may even be on a par with Labour once tax cuts are announced by Chancellor Kwasi Kwarteng within a fortnight.

The Treasury's eyes will be on the financial markets. The weakness of the pound against the dollar is worrying.

The markets want to see Truss cutting public spending too, alongside today's energy bailout, so they know the UK is a good investment.

That is where it gets difficult.

As Truss's former rival Rishi Sunak found when he tackled the Covid crisis in early 2020: spending public money is easy; turning off the taps is something else entirely.

Cheerio!

Chopper
Chopper's Westminster Whispers
Alicia Kearns takes on

the

Tory big beats for plum committee chairman job
The battle for the plum £15,235 a year job of chairman of the Foreign Affairs select committee – paid on top of their MPs' salary – is hotting up.
Veteran Tories Sir Iain Duncan Smith and Liam Fox now face a challenge to replace Tom Tugendhat from 2019 newcomer Alicia Kearns, who may have an advantage over her male rivals as being an ex-Foreign Office official.
She tells me: "I'm seriously considering and I'm grateful people are reaching out to me, but I'm most certainly the outside candidate." Her friends admit that if she wins it would "cause a bit of an upset".
Senior Tories think she has a chance, pointing out that IDS and Fox might cancel each other out, allowing Kearns to hover up the support of moderate Tories and Labour. The vote to fill the role which must go to a Tory will happen in a few weeks. Let battle commence!
Cost of Boris and Carrie Johnson's wedding party revealed
Remember Boris and Carrie Johnson's wedding party, originally planned to be held at Chequers and then moved to Lord Bamford's pile in Oxfordshire when Johnson quit as PM?
Johnson has just declared the cost: £23,853 for "hire of marquee, portaloos, catering, waiting staff, flowers, ice cream van, smoke and braai" in the MPs' register.
Fair enough. But has Johnson forgotten the rules of how to describe peers in The Telegraph style guide? He declares the sum was paid by "Lord Anthony and Lady Carole Bamford" when it should read simply "Lord and Lady Bamford". They are not the younger sons and daughters of a Duke.
Liz Truss's careless mistakes might come back to haunt her
Barely two days into the new regime and already Liz Truss's team are making needless mistakes that may come back to haunt them.
Mistake 1: Number 10's commitment to transparency is already under scrutiny after the PM's official spokesman was unusually not allowed to attend the Cabinet, while the official "Cabinet read-out" was only sent to journalists at 4.58pm, seven hours late.
Mistake 2: More significantly, Truss sub-contracted the sacking of junior ministers like Matt Warman to chief whip Wendy Morton, carelessly making enemies on the back benches. Her team blamed diary commitments. But already some noses are being put out of joint before the really hard work starts.
+
Liz Truss insists on strict No 10 dress code
Dominic Cummings' dress sense didn't help dispel the perception of No 10 as a casual and louche establishment Credit: CREDIT: Eddie Mulholland
Liz Truss has ruled that "ties are back" at Number 10 as she prepares to turn her back on

the

casual Dominic Cummings era.

The Prime Minister has made it clear she wants to re-introduce a dress code, with officials told to wear shirts and ties as part of a new, more formal style of government.

It contrasts with the more light-hearted atmosphere in Downing Street under Boris Johnson and Mr Cummings, his controversial former Chief of Staff.

During his time in Number 10, Mr Cummings shunned a suit and tie, and became famous for his casual outfits.

+
Comment of
the

day

"There is more hatred in our politics than at any time I have known. Partisanship causes many to scream about things they see in their enemies – and enemies is the right word – that they applaud on their own side. The more people preach about diversity, the more they want to shut down other beliefs."
Nick Timothy
Five must-reads for today
Dublin and Brussels are wary of Ms Truss, who led negotiations with the EU over the Protocol under Boris Johnson Credit: Jessica Taylor/UK Parliament
Truss's mixed signals on NI keeps everyone guessing
By James Crisp,
EUROPE EDITOR
Liz Truss is having her Northern Ireland Protocol cake and eating it.

Will Ms Truss get down to the messy business of negotiation and compromise with Brussels now she is safely in post?

Or will she play hardball and press ahead with the Northern Ireland Protocol Bill, which will let her ministers unilaterally tear up parts of the treaty?

There has been no real progress in talks over the Protocol since February, and not much change in the rhetoric from either side.

But the clock is ticking before new elections in Northern Ireland are triggered and before the Bill comes before the Lords, so matters must soon come to a head.

I predicted that Prime Minister Truss would soon be battling Brussels over Brexit in this piece after her leadership victory.

But since then, and after a phone call with Joe Biden, who has "serious" concerns over the Bill, the early smoke signals from Westminster have been mixed.

Yesterday in the Commons, the new Secretary of State for Northern Ireland seemed to be flashing a bit of an ankle in Brussels' direction.

Chris Heaton-Harris said there was a "fairly obvious landing zone" for the negotiations to "fix" the Protocol. He added that the Bill was there in case those talks failed.

For some, however, Mr Heaton-Harris' appointment is a provocation. The staunch Brexiteer is a former chairman of the European Research Group of Eurosceptic MPs.

Ms Truss's decision to also make Steve Baker, another ex-ERG chief, Minister of State for Northern Ireland has also thrilled the DUP but raised hackles elsewhere.

Claire Hanna, the nationalist SDLP's MP for South Belfast, said it was "an obnoxious decision that will send a destructive message to the European Commission and to parties in Northern Ireland".

Dublin and Brussels are wary of Ms Truss, who led negotiations with the EU over the Protocol under Boris Johnson.

They feel she betrayed them to burnish her leadership credentials and are suspicious of the architect of a Bill they say breaks international law.

Reports that the Prime Minister might trigger Article 16 of the Protocol have been denied by Team Truss after they probably bolstered her support among Brexiteers in the dying days of the campaign.

EU sources had told The Telegraph that one way Ms Truss could rebuild trust in her would be to take the threat of Article 16 off the table, which has now been done.

"My preference is for a negotiated solution but it does have to deliver all the things we set out in the Northern Ireland Protocol Bill," the Prime Minister told the Commons.

She was offering the EU the olive branch of a deal while raising the bar impossibly high for Brussels to clear.

The European Commission will ignore that for now and try to focus on the olive branch, even though it continues to reject UK demands for a wholesale renegotiation of the Protocol.

Brussels wants to get the UK back in the negotiating room and talking, rather than trading threats outside it.

That first step towards a possible agreement now seems a realistic prospect.

But Ms Truss's mixed signals are keeping everyone guessing as to how far, if at all, she is willing to compromise over the Irish Sea border to get a deal.
Rescuers are working to retrieve more than 200 people stranded in the earthquake zone Credit: VCG/ Visual China Group
Xi Jinping clings on to zero-Covid, even as rescuers pull bodies from
the

rubble
| | |
| --- | --- |
| | By Simina Mistreanu, TAIPEI |
Rescue workers hung up by ropes painstakingly navigated their way across

a

treacherous mountain face destroyed by

the

earthquake and subsequent landslide in order to rescue some 1,000 trapped villagers.

There was also the small matter of finding the 35 missing.

Heavy rainfalls expected in the following days made the situation all the more urgent.

But still, the requirement for PCR tests remained.

Monday's 6.8-magnitude earthquake killed at least 82 people, according to the latest official numbers.

Its epicentre was in China's mountainous Luding County but tremors were felt across five provinces.

The fierce eruptions meant rescuers in the Sichuan province had their work cut out for them – while also adhering to president Xi Jinping's zero-Covid strict policy.

Sichuan is the site of an active Covid outbreak. Rescue personnel are only permitted access to the quake zone with a permit issued based on a negative PCR test result, a green health code, and no travel history in cities with recent Covid outbreaks.

The workers have to be tested daily and volunteers wishing to join the rescue efforts are being turned away.

Even survivors of the natural disaster are tested daily and must show a green health code on an app to access certain public spaces.
A building in Luding County is damaged by the earthquake Credit: AFP
The

situation in Sichuan – which in 2008 saw an earthquake kill hundreds of thousands of people and flattened entire villages – exposes another side to Mr Xi's zero-Covid directive.

China's president is holding on to zero-Covid not only in the face of economic hardship and global isolation but also to the detriment of the immediate welfare of his people.

In Chengdu, Sichuan's capital, which is about 260 kilometres northeast of Luding County, scenes of panic unfolded on Monday as residents felt the tremors and rushed to evacuate buildings.

As Chengdu is currently under a strict Covid lockdown, security guards and Covid workers were ordered to prevent residents from leaving the buildings.

"Did the building fall apart? Did it? Did it?" one security guard was filmed shouting from the other side of the apartment complex.

With scores of residents under lockdown inside, one can only imagine what would have happened if it had.
Today's other essential headlines
Emmanuel Macron has hired a former adviser to Tony Blair and top spin doctor to Rupert Murdoch as a senior aide, tasking him with selling the French president's vision to voters amid fears of rising discontent.

Frédéric Michel joins the Élysée as a special communication and strategy adviser to help communicate the French president's "short, medium and long-term" plan as well as the link between domestic and international policies, according to Le Figaro.
Around
the

world: Ukraine breaks enemy lines

Ukrainian forces have broken through Russian lines with a "tank fist" as they advanced 12 miles on a lightning offensive in the Kharkiv region. The Ukrainian military continued to maintain an official silence about the progress of the battle south of Kharkiv, but multiple unofficial sources on both sides indicated that Ukrainian forces were trying to reach the strategic junction of Kupiansk. Turkish-made Bayraktar armed drones have helped them penetrate 50km into Russian-held territory and recapture more than 20 towns and villages in the counter-offensive. It comes as Ukraine's foreign minister has said the body of a British aid worker who was reported to have died while being detained by Russian-backed separatists shows signs of "possible unspeakable torture".
September 09
| | |
| --- | --- |
| | By Danny Boyle |
On

a

day of mourning for

the

late Queen Elizabeth II, it is

the

start of

the

reign of King Charles III. After Her Majesty's death at

the

age of 96, we look back at her extraordinary life – and what to expect next.
Elizabethan Age ends at place Her Majesty loved best
She was Britain's longest-serving monarch and grandmother of

the

nation.

The

UK is in mourning after

the

death of Queen Elizabeth II aged 96, at

the

Balmoral home she loved so much. Her Majesty passed away "peacefully" yesterday afternoon,

the

news announced after her Queen's family had flown in to be together at her Scottish estate. Queen Elizabeth II had pledged to dedicate her life to duty and did just that until her final days, appointing her 15th prime minister just 48 hours before her death. She is succeeded by her eldest son and heir, whom

a

spokesman confirmed will be known as King Charles III. In

a

written statement, he described

the

death of his "beloved mother" as

a

"moment of

the

greatest sadness for me and all members of my family".

The

Duchess of Cornwall has become

the

Queen Consort. Queen Elizabeth's death comes after one of

the

most significant periods of her reign, in which she rallied

the

nation during

the

Covid pandemic and felt

the

affection of her people as she returned to public life after

the

death of

the

Duke of Edinburgh and celebrated her Platinum Jubilee year. As royal editor Hannah Furness reports, her death will set in motion

a

period of national mourning. Latest updates will be posted here throughout

the

day.

The magnitude of the Queen's death was captured by tributes from world leaders, her prime ministers and the public, the vast majority of whom, an estimated 58.8 million in the UK alone, have never known life without her. Standing for a second time in two days on the steps of Downing Street, new Prime Minister Liz Truss again addressed the nation, this time to hail the monarch as the "rock on which modern Britain was built". Read her moving speech, in which she spoke of the UK's devastating loss. Follow more tributes as they are paid around the world.
Harry's dash to Balmoral
Her Majesty's health is understood to have deteriorated rapidly, with members of her family making last-minute arrangements to fly to Balmoral. The Duke of Sussex raced to be at his beloved grandmother's bedside, but arrived more than an hour after Buckingham Palace announced her death. Prince Harry flew to Scotland separately from the rest of the Royal family and without his wife, Meghan, despite sources close to the couple saying they both planned to make the journey to Royal Deeside earlier in the day. It is only 10 days since a fresh interview by Meghan was greeted with a combination of anger and dismay behind Palace gates. Associate editor Camilla Tominey examines how the Queen's grandsons finally put their differences aside.
'Grief
the

price for love'

For many, Her Majesty's death will be a loss almost too great to process. Her long life, the home movie of our history; her face, the screensaver of the United Kingdom; a diadem in the national firmament; the stamp on every letter; the silhouette of the national self. Our Queen. But, as the Queen said in a message of condolence to the families of British victims lost in the 9/11 terrorist attack: "Grief is the price we pay for love." In a poignant article, Allison Pearson writes that Her Majesty's own words of wisdom can provide comfort in our moment of sorrow.
Her Majesty Queen Elizabeth II
1926 — 2022
During

a

period of remarkable change throughout her realms and

the

world at large, Her Majesty proved herself one of

the

most effective and best-loved sovereigns

the

nation has known
Queen Elizabeth II: Tributes to
a

life of service
A

life in pictures:

The

real Queen Elizabeth
154 stunning photos capturing Her Majesty's candid and rarely-seen moments. View

the

gallery
What happens next as
the

UK in mourning

The United Kingdom will remain in a period of national mourning until the Queen's state funeral, after Buckingham Palace set in motion a detailed accession plan that has been honed over a period of decades. Over the next 10 to 12 days, the British public, world leaders and the Royal family will come together to remember Queen Elizabeth II. Associate editor Gordon Rayner explains how Her Majesty will lie in state so her subjects can pay their respects in person.
In depth: Her Majesty's legacy
By Christopher 'Chopper' Hope,
ASSOCIATE EDITOR (POLITICS)
MPs and peers are sitting today and tomorrow to pay tribute to

the

life of Queen Elizabeth II, and welcoming King Charles III to

the

throne in Parliament today.

It was a privilege to be able to sit at the front of the Parliamentary Press Gallery today to see the tributes led by Liz Truss, Prime Minister, and Sir Keir Starmer, the Leader of the Opposition.

They demonstrated, as the Commons does so well at times of momentous national occasion, the best of our politics.

"She was the rock on which modern Britain was built," Truss said, who told how the late Queen had "generously shared with me her deep experience of government, even in those last days" when they met for the last time in Balmoral on Tuesday.

In just one week Britain has changed both Monarch and Prime Minister. Indeed it is impossible to escape the sense that Queen Elizabeth held on, so she could oversee the handover of power from Boris Johnston to Truss.

In reply Starmer gave an assured speech demonstrating a common touch which would have connected with the wider television audience.

"She did not simply reign over us, she lived alongside us," he said, capturing the personal nature of the relationship many felt about their relationship with the Monarch.

"She shared in our hopes and our fears, our joy and our pain, our good times and our bad. Our Queen played a crucial role as the thread between the history we cherish and the present we own."

The Commons' chamber was packed. Every seat taken, the gangways full, MPs standing several deep. Male and female MPs were in tears.

The speeches of the two leaders ended with MPs echoing "God Save The King".

Apart from the tributes, all Government parliamentary business is now postponed, including scheduled meetings of Select Committees and All Party Parliamentary Groups until after Sept 21, and most probably until the middle of next month after the party conference season.

The exception is the implementation of the UK Energy Price Guarantee to cap bills at £2,500 a year for two years from Oct 1.

The Palace of Westminster will now devote itself to paying tribute to Queen Elizabeth, who will lie in state in Westminster Hall so people can pay their respects.

The outpouring of grief over the next fortnight is going to be deeply moving, and will prompt many to consider the UK's way forward.

In her speech Truss quoted the late Queen's first Christmas message in 1957: "Today we need a special kind of courage…so we can show the world that we are not afraid of the future."

Truss added: "We need that courage now. In an instant, yesterday, our lives changed forever. Today we show the world we do not fear what lies ahead."

The Prime Minister is right. Queen Elizabeth was the silver thread which bound us to the wartime generation which did so much to define modern Britain.

Queen Elizabeth's death feels like a moment when Britain has had to step out from her shadow. It is up to us now.

Chopper
Comment of
the

day

"How fitting, however, that the final picture of the Queen should have been of her greeting her last Prime Minister, smiling that warm, radiant smile that always transformed her face and instantly rolled back the years. It was the same smile that lit up Westminster Abbey on her wedding day. "

Madeline Grant
| | |
| --- | --- |
| | By Chris Price |
The

King has thanked mourners for their well wishes as he arrived at Buckingham Palace, where he has recorded

a

message to

the

nation to be broadcast shortly. MPs have paid their tributes to Queen Elizabeth II.
King kissed by mourners as crowds gather at palace
It was

a

moment that summed up

the

wishes of goodwill being sent to

the

monarchy at

a

time of such turmoil and sadness.

The

King was kissed on

the

face by

a

mourner as he spent 10 minutes greeting members of

the

public who had gathered to greet him at Buckingham Palace. Thousands lined

the

barriers to welcome

the

King, as he arrived just after 2pm in central London. He went along

the

entire line, shaking hands and talking to those cheering his name.

The

monarch then held an audience with Liz Truss,

the

Prime Minister, and pre-recorded

a

televised address to

the

nation, which will be broadcast at around 6pm this evening. You can watch it here. Cheers rang out at Buckingham Palace as

the

King and Queen arrived, along with shouts of "God save

the

King". Many people held their phones aloft to try to catch

a

glimpse of them as they greeted members of

the

crowd and looked at

the

tributes left for

the

late Queen as

the

sun shone. Here is

a

guide to what happens next for

the

King as

the

nation continues to mourn Queen Elizabeth II.

Details about the nature of the new monarch's reign are beginning to emerge. The King will take a more "entrepreneurial" approach to the way royal palaces and residences are used and could gift Balmoral to the nation, senior sources have suggested. His Majesty faces major decisions over who will live at the large number of state-owned and privately-owned homes that now come under his control, and he is likely to decide on radical changes for some of the country's most famous buildings. His future Coronation will be a streamlined event compared to the service for his mother seven decades ago and will reflect the new King's vision for a smaller, more modern monarchy. He will not be crowned until next year, it is understood. Here is everything we know about the event – and what we know about the developing plans for the late Queen's funeral.
Rush to Balmoral
The King and the Princess Royal were the only two senior members of the Royal family who made it to Balmoral before Queen Elizabeth's death, it is understood. The late monarch's sudden demise saw her nearest and dearest make an eleventh hour dash to be by her side on Thursday. But only two of her four children were already in Scotland and managed to make it in time. Her Majesty's final days saw a flurry of royal activity after a quiet summer in which the family enjoyed their traditional break. The first hints that she was not in the best of health had come last Wednesday but over the last year it had become increasingly clear that her incredible reserves of strength were becoming depleted, with plans often being changed at short notice. Gordon Rayner details how her final year was a triumph of strength and willpower over grief.
What Queen Elizabeth was really like – by those who knew her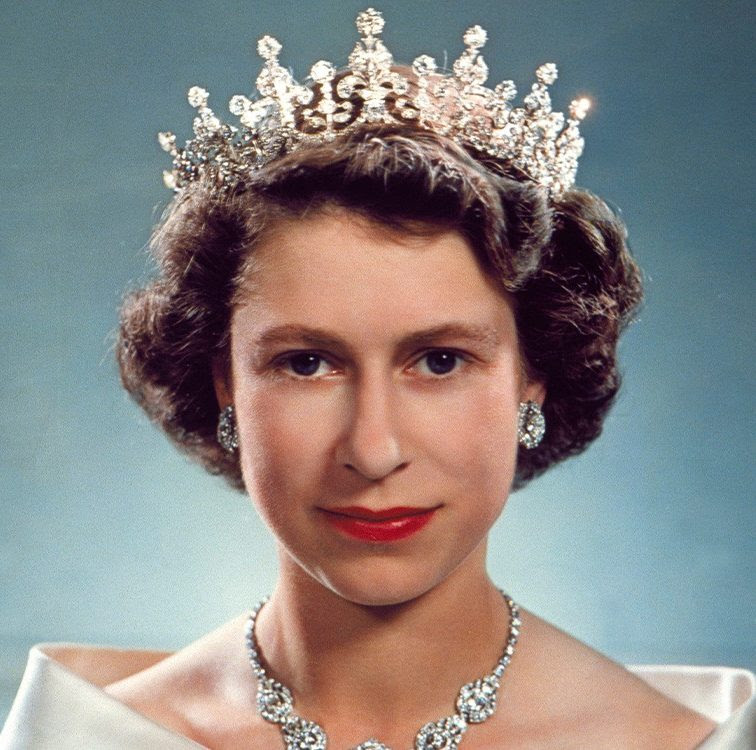 Her Majesty's inner circle offers

a

unique insight into

a

shy, funny woman who was superb at accents, loved jokes and

a

Line of Duty fan
Queen Elizabeth II: Tributes to
a

life of service
In pictures: World mourns death of Queen Elizabeth II
People across nation and around

the

world pay tribute to Britain's longest reigning monarch.
View

the

gallery.
How you can pay tribute – as others cause controversy
Buckingham Palace has announced details of how members of the public can pay their respects to Queen Elizabeth, revealing that the Royal family will observe a period of mourning from now until seven days after the funeral. Read on for details. It comes as some members of the public and celebrities express controversial views on Queen Elizabeth's death:
In depth: Her Majesty's legacy
September 10
| | |
| --- | --- |
| | By Josh White |
In his first address to

the

British people as monarch, King Charles III spoke movingly of Queen Elizabeth II, "his darling mama", and pledged

the

remainder of his life to service in her image.
The

King's moving tribute
The

King on Friday paid

a

deeply personal tribute to his "darling Mama" as she begins her "last great journey", and pledged

the

remainder of his life to public service, inspired by her devotion to duty. In his first speech as King, Charles III spoke movingly of his mother's "love, affection, guidance, understanding and example", describing

a

"sense of loss, beyond measure" that was felt by all.

The

emotional speech was recorded in

the

Blue Drawing Room at Buckingham Palace, where Queen Elizabeth II recorded some of her Christmas messages. On

the

desk in front of

the

King was

a

vase featuring three corgis,

the

dog synonymous with

the

late Queen. It contained

a

posy of sweet peas mixed with rosemary, representing remembrance.

The Telegraph's associate editor Camilla Tominey said the speech was the most personal ever delivered by a monarch. Wearing black mourning clothes, the King called the "affection, admiration and respect she inspired" the "hallmark of her reign". Ending with a quote from Hamlet, he said: "May flights of angels sing thee to thy rest". The King also offered an olive branch to the Duke and Duchess of Sussex and announced that Prince William and his wife Catherine are now the Prince and Princess of Wales. The King's speech appeared to form a blueprint for his reign to come, confirming his "particular relationship and responsibility towards the Church of England" as well as his decision to step back from his own campaigning causes and charities as his life inevitably changes.
Charles will be proclaimed King today
On Saturday morning, the King will be formally proclaimed monarch at a historic Accession Council in the State Apartments of St James's Palace. Buckingham Palace has confirmed the King's wish that the Royal family observes seven days of mourning following his mother's funeral, expected to be held on Monday, Sep 19. On Friday, it was confirmed that Joe Biden, the US president, would be among those attending what is expected to be one of the largest gatherings of world leaders in history.
How Queen Elizabeth proved a trusted confidante to all her prime ministers
From working with Sir Winston Churchill all

the

way up to Boris Johnson,

the

late Queen kept her cards close to her chest
Queen Elizabeth II: Reaction to death of our monarch
Obituary: Nine ages of Queen Elizabeth II
The

story of

the

UK's longest-serving monarch and most dutiful servant, told in nine engrossing chapters. Read

the

obituary.
May's anecdote of cheese mishap with
the

late Queen

As prime minister, she was not known for her comedic flair. But Theresa May became the unlikely star of Friday's tributes, as she reduced the House of Commons to floods of laughter with an anecdote about the time she accidentally dropped some cheese in front of Queen Elizabeth II. The Maidenhead MP was among the first to pay tribute to the late Queen, and took the opportunity to recount an amusing tale about a picnic they enjoyed together in Balmoral. Read it here and more tributes:
In depth: Remembering
the

life of Queen Elizabeth II
This morning's other news headlines
Explore our complete coverage of Queen Elizabeth II's remarkable reign
As

the

impact of Queen Elizabeth II's death is felt around

the

world, join our Royal experts to commemorate more than 70 years of devoted service.

Discover our curated tribute to the late Queen's life and reign. Delve into the photo archives, follow the line of succession and stay up to date on the poignant days ahead.
| | |
| --- | --- |
| | By Chris Price |
King Charles III has been formally proclaimed

the

nation's sovereign in

a

day full of pomp and ceremony. Yet perhaps

the

most striking moments have come from

a

princess's tears and

a

prince's tribute to his 'Grannie'.
Prince of Wales's tribute to his 'extraordinary' Grannie
The

Prince and Princess of Wales have met

the

public at Windsor Castle to look at floral tributes to Queen Elizabeth II in their first public appearance as

a

couple since their new titles were bestowed upon them. They have been joined on

the

walkabout by

the

Duke and Duchess of Sussex.

The

Prince of Wales this evening released

a

statement following

the

death of

the

late Queen, saying his Grannie was by his side at his "happiest moments" and "during

the

saddest days" of his life. He praised her "wisdom and reassurance," which he said he has had

the

benefit of into his fifth decade. Prince William also said his wife Catherine, now

the

Princess of Wales, "has had twenty years of her guidance and support". He was thankful that his three children "have got to spend holidays with her and create memories that will last their whole lives". He added: "I knew this day would come, but it will be some time before

the

reality of life without Grannie will truly feel real." Read his words in full.

King Charles III has been proclaimed the nation's new monarch at a solemn ceremony broadcast live to the nation for the first time. The monarch, 73, paid tribute to Queen Elizabeth II's reign "unequalled in its duration, its dedication and its devotion" in the red-carpeted splendour of the picture gallery at St James's Palace. At the personal request of the King, the historic meeting of the Accession Council, a ceremony rooted in antiquity, was filmed by two television cameras. You can watch the King's declaration speech and read it in full. This gallery shows the full pomp and ceremony of the declaration and read analysis on how the King has hit the ground running as the new monarch. Also today:
Princess Eugenie in tears
Princess Eugenie was seen wiping away tears as she joined members of the Royal family on an impromptu walkabout at Balmoral following a short prayer service at Crathie Kirk. Princess Anne, the Duke of York, the Earl and Countess of Wessex, Peter and Zara Phillips and Lady Louise Windsor also stopped to look at floral tributes to Queen Elizabeth II. The Duke of York at one moment was seen putting his arm around his daughter as she wiped away tears. Zara Phillips was also visibly upset. Asked by a mourner how things were, Prince Andrew said: "We've been allowed one day, now we start the process of handing her on." It is the first time the Duke has been seen at a public engagement since Prince Philip's memorial. Follow the Royal family's movements here.
Queen Camilla's role
When Camilla Parker Bowles married Prince Charles on April 9 2005, it was announced that when the time came, she would be called Princess Consort. It seems the strange decision was made largely because royal aides were concerned about public reaction, especially among Diana fans, and did not want to create a huge reaction. Nothing changed until Queen Elizabeth, on the first day of her Platinum Jubilee year, said she hoped Camilla "will be known as Queen Consort". The new Queen's biographer, Angela Levin, reveals how despite the previous constitutional issues, Queen Camilla can help the monarchy survive.
The historical moments Queen Elizabeth witnessed – by decade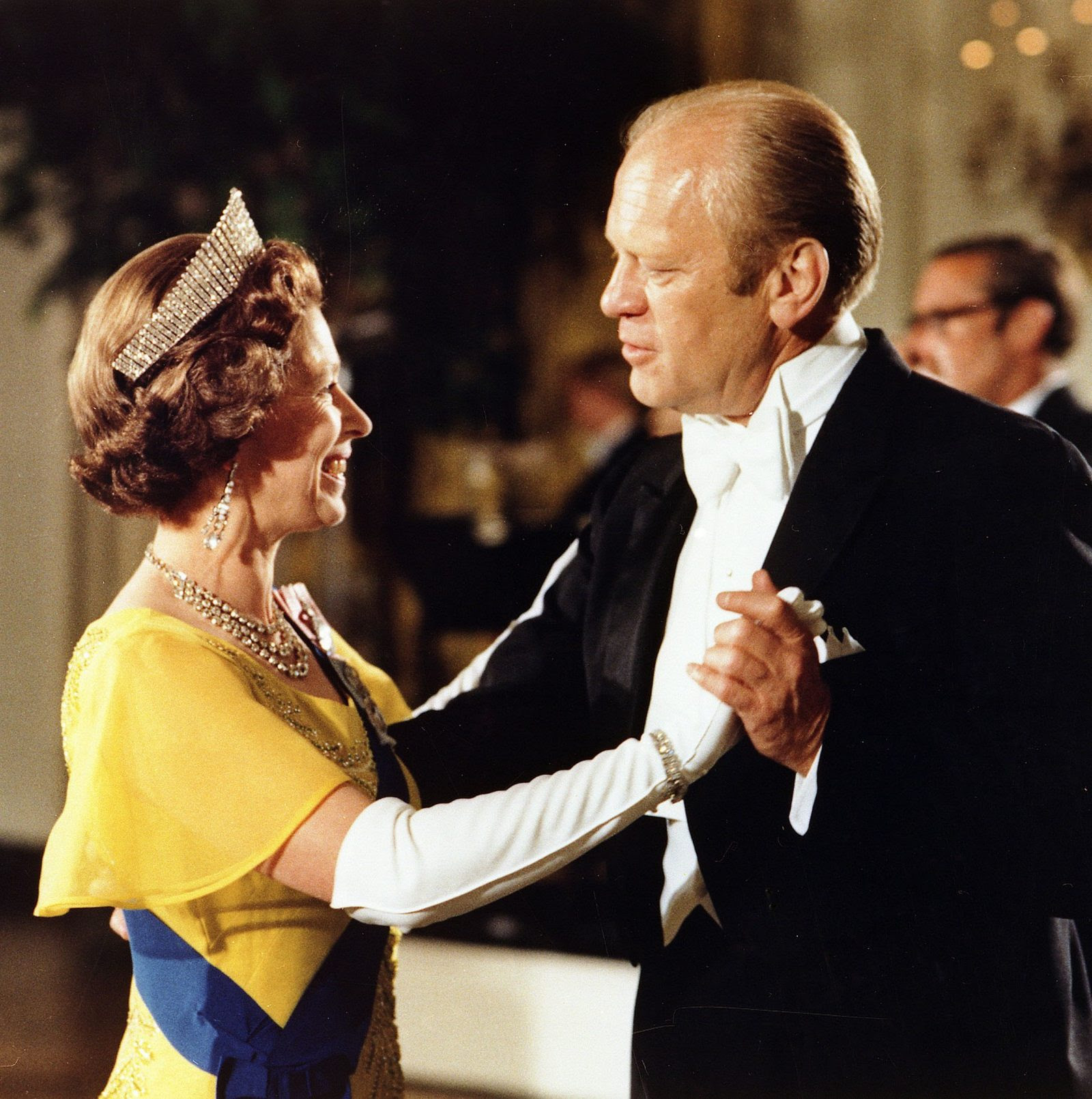 From

the

highest highs to

the

lowest lows, Her Majesty saw it all – and was on hand to set

the

tone for

the

nation
Queen Elizabeth II: Reaction to death of our monarch
In pictures:
The

life and reign of King Charles III
Look back at

the

King through

the

years as

the

crown passes, and

a

new era begins.
View

the

gallery.
Queen's funeral to be bank holiday as date confirmed
The King today approved an order that the day of the Queen's funeral will be a bank holiday. It will take place at Westminster Abbey on Monday, September 19 at 11am, the Earl Marshal, the Duke of Norfolk has said. The late Queen will lie in state for "four clear days" in Westminster Hall from Wednesday September 14. Here is what we know about the funeral and a day-by-day guide to the nation's period of mourning. You can share your memories of Queen Elizabeth II and record your messages of sympathy for the Royal family in our online book of tributes. Sign it here. In other news following the death of Queen Elizabeth:
In depth: Remembering
the

life of Queen Elizabeth II
This evening's other news headlines
September 11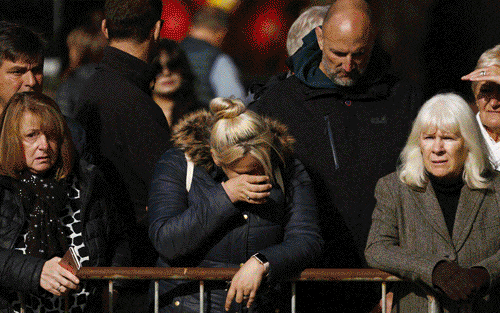 | | |
| --- | --- |
| | By Danny Boyle and Chris Price |
The

late Queen has begun her final journey, as her coffin today left Balmoral Castle and was driven on

a

six-hour, crowd-lined trip to Edinburgh. We have full details of what happens before

the

state funeral.
Thousands line route of Queen Elizabeth II's coffin
For three days,

the

nation had struggled with

the

concept that Queen Elizabeth II was, somehow, no longer with us. This morning,

the

first sight of Her Majesty's coffin marked

the

moment when, for many, reality began to sink in. Draped in

the

Scottish version of

the

Royal Standard, and adorned with

a

simple wreath,

the

oak casket passed through

the

gates of Balmoral Castle as

the

late Queen left, for

the

last time, her favourite place in

the

world. It then began

the

start of her final journey –

a

six-hour trip through Scottish towns and cities as thousands of mourners lined

the

streets. By

the

time

the

procession reached its destination of Edinburgh this afternoon, crowds were 10 deep in places on

the

famous Royal Mile. At

the

Palace of Holyroodhouse, Princess Anne curtseyed as

the

coffin was carried inside. Associate editor Gordon Rayner writes that today's first part of her final journey was

a

perfect reflection of

a

woman who was

a

country girl at heart, but was filled with deeply personal touches.

The

state funeral will take place on Monday, September 19 –

a

public bank holiday. Read our definitive day-by-day guide to what happens before then and how you can pay your respects.

The Princess Royal is taking a central role in the mourning period. She today travelled in a car behind the Queen's hearse for the six-hour journey from Balmoral to Edinburgh and is due to accompany the coffin on the flight to London later this week. Princess Anne, the late Queen's second child and only daughter, is understood to have made it to her mother's bedside before she died on Thursday. As royal editor Hannah Furness reports, the Princess was particularly close to her mother, quietly spending time with her in Scotland during her final summer retreat. And associate editor Camilla Tominey explains how she is living up to her reputation as a trooper who always goes the extra mile.
King to start UK tour
After becoming the monarch following the death of his mother, Charles III has been formally proclaimed King across the UK today, with ceremonies staged in Scotland, Wales and Northern Ireland. Thousands of people attended the Royal Mile in Edinburgh to hear the proclamation read from a pulpit at midday. Simultaneous ceremonies were held in Belfast and Cardiff. As part of a whistlestop UK tour, King Charles is due to make his first visit to Belfast as monarch on Tuesday, when he will travel to Hillsborough Castle to view an exhibition on the Queen's long association with Northern Ireland. And the new Prince and Princess of Wales, William and Catherine, have promised to visit Wales "very soon", as they pledged to serve its people with "great humility and respect".
Eton ignores football ban
All elite and grassroots football has been postponed as a mark of respect following the death of the late Queen, but Eton has played two matches in defiance of the move. Britain's most famous public school, which has had long-standing links with the royal family, has been condemned for playing host to Rossall School just hours after games from the Premier League right down to grass-roots level were called off. Photographs from yesterday's matches emerged in a Twitter post that was later deleted.
How Queen Elizabeth II won over Ireland after years of bitter division
Dressed all in green,

the

late monarch's skilful statecraft created

a

lasting legacy of reconciliation and drew

a

line under

the

pain of

the

Troubles
Comment: Reaction to death of our monarch
Nine moments that made
the

King

the

man he is today
Duke and Duchess of York to take on beloved corgis
The Duke and Duchess of York will take on the late Queen's beloved corgis after the Duchess "bonded" with the late monarch over dog walks, the Telegraph can reveal. Prince Andrew, 62, gave his mother two dogs, Muick and Fergus, during lockdown last March in an attempt to cheer her up when the Duke of Edinburgh was in hospital. The puppies had been found by the Duchess, who continues to live with the Duke at Royal Lodge, Windsor, despite their divorce in 1996. Read what a source close to the Duke told the Telegraph and look back at all of Queen Elizabeth's corgis through the years. Also following Her late Majesty's death:
In depth: Remembering
the

life of Queen Elizabeth II
'Annoyed to miss Coronation Street' | What

the

Queen watched on TV
| | |
| --- | --- |
| | By Josh White |
The

Prince of Wales and Duke of Sussex were reunited in sorrow on Saturday, setting aside their differences to meet well-wishers in Windsor and honour their grandmother in

a

moving show of royal unity.
'Fab four' reunite for surprise tribute
Princes William and Harry appeared together on Saturday, joining their wives to meet

a

delighted crowd in Windsor and honour Queen Elizabeth II.

The

Royal 'fab four' came together to pay their respects to

the

late Queen, who Prince William said had been with them in their "happiest moments and saddest days".

The

Prince had extended

the

hand of friendship to his younger brother, inviting

the

Duke and Duchess of Sussex to join him on

a

walkabout in Windsor to share their memories with

the

public. Associate editor Camilla Tominey says

the

Prince of Wales's remarkable gesture would have made

the

late Queen proud.

The four, who have rarely been seen together, stepped out on the Long Walk at Windsor Castle, in the first sign of a healing of the rift that has opened since the Sussexes left the working Royal family in January 2020. The Princess of Wales told one family in the crowd: "At times like these you've got to come together". A source said that the Prince of Wales believed the gesture was "an important show of unity at an incredibly difficult time for the family". Moments earlier, the Prince had issued a statement in tribute to his "Grannie", whom he called an "extraordinary leader and Queen", who had offered his family "wisdom, reassurance, guidance and support".
Charles declared King at historic ceremony
King Charles III has been proclaimed the nation's new monarch at a solemn ceremony broadcast live to the nation for the first time.
The monarch paid tribute to Queen Elizabeth II's reign "unequalled in its duration, its dedication and its devotion" in the red-carpeted splendour of the picture gallery at St James's Palace. The meeting was witnessed by a crowd of some 200 suited and booted parliamentarians past and present, including all six living former prime ministers, while David Cameron drew attention for wearing a blue jacket amid a sea of black. A man was arrested by police after climbing over a barrier and running onto The Mall, shortly before the King and Queen were driven along the route near Buckingham Palace.
Where you can see
the

Queen's coffin today

Queen Elizabeth II's coffin will make its final journey today in a hearse from Balmoral Castle, Royal Deeside to the Palace of Holyroodhouse, Edinburgh. There will be opportunities for the public to view the Royal hearse and pay their respects at civic events as it passes through Aberdeenshire, and in the cities of Aberdeen and Dundee. Read the full details of the coffin's journey here. The Princess Royal will accompany her mother's coffin from Scotland to London, as the late Queen's body is brought home. Britain has been given an extra bank holiday for the day of the funeral on Monday, Sep 19.
How the Queen's early years shaped the monarchy
From day one

the

world fell in love with

the

'radiant' royal, but as Matthew Dennison reports, lessons from her parents and grandparents kept her humble
Comment: Reaction to
the

death of our monarch
Obituary: Nine ages of Queen Elizabeth II
The

story of

the

UK's longest-serving monarch and most dutiful servant, told in nine engrossing chapters. Read

the

obituary.
PM knew Queen was ill before Commons address
It had been believed that the first Liz Truss knew of Queen Elizabeth II's declining health was when Nadhim Zahawi, Chancellor of the Duchy of Lancaster, had urgently briefed the Prime Minister following a Commons statement on her energy rescue package, 24 hours earlier. But The Telegraph understands that when Ms Truss entered the Commons to announce the single-biggest economic intervention in British peacetime, she already knew that the monarch's health was rapidly declining, and that her death was believed to be imminent.
In depth: Her Majesty's legacy
This morning's other news headlines