August 22
Mental health / Almost 38,000 appointments miss vital 72-hour window
The medical body has called for "urgent action" to ensure more people are seen for follow-ups within 72 hours of their discharge from inpatient care, to prevent them from falling "through the cracks when they are so vulnerable".
The risk of suicide is highest on the second and third days after leaving a mental health ward, but 37,999 follow-up appointments with patients were not made within this timeframe in England between April 2020 and May 2022.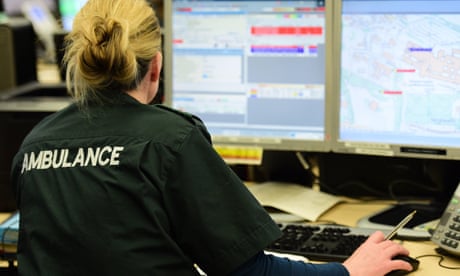 According to NHS data, of the 160,430 instances when patients were eligible for follow-up care within 72 hours after discharge from acute adult mental health care, only three-quarters (76%) took place within that period.
August 23
Six months ago, Emma Graham-Harrison was awoken by an ominous sound.
Emma's an experienced foreign correspondent – but the pre-dawn sound of Russian cruise missiles pulverising the outskirts of Kyiv was still one of the most frightening moments of her life.
"The early days of war were terrifying," Emma says, recalling the aftermath of the Russian invasion on February 24. "The Russians were at the doorstep. There was this constant fear that you might suddenly accidentally run into Russian troops because news of their movements was hard to come by.
"There were regular explosions, and Russian troops got right into parts of the city in the north."
Now, half a year later, covering the war for the Guardian is very different, Emma says. "Kyiv has gone back to something closer to normal life, though there's still a curfew and constant reminders of the war – and a lot of residents still haven't come back," she says. Shops and boutiques have reopened; bars and cafes thrum. A new football season beckons. Citizens celebrated the annual 'Apple Feast of the Saviour' last weekend – a kind of harvest festival, with blessing of fruit and plenty of pies.
But of course, further east, there has been no let-up in the carnage. So our correspondents can sleep easier at night in Kyiv, but must take proper precautions when travelling to report from the frontlines.
"You can't just wake up and decide 'I think I'll go to the Donbas today'," Emma says. "The nature of shelling and warfare is such that you have to go through a rigorous security check." A security consultant helps scope out the trip. Reporters call ahead to Ukrainian contacts to check out the situation on the ground. Everything is discussed with editors in London before anyone moves. At least 15 journalists and media workers have been killed in Ukraine since February.
Emma freely admits she gets scared. "It's a good thing. The fear is there to protect you. It's your barometer that you're not being an idiot."
"In Afghanistan I was almost more frightened of being kidnapped than killed," Emma says. "Usually, the power of modern technology – missiles and air strikes – was being aimed at Taliban areas, and as it was so hard to report safely on the Taliban side, I was never on the receiving end of that incredible power." Suicide bombings in Afghanistan, she notes, were certainly as brutal as Russian missile attacks in Ukraine – but occurred much less frequently.
The other thing that has changed dramatically since the early days of the war is the global interest. In those first few weeks, unprecedented numbers read our stories and liveblogs. Now, even though readers are still avidly turning to our stories, there is a mounting risk of attention fatigue.
"Ukrainians are aware of this," Emma says. "There is the war against the Russians and then there is the war to keep western support alive. It's gone from being ubiquitous to something that is dragging on."
'I'm always looking over my shoulder' / Anxiety among Estonia's Russians
In Tallinn, the government's strong support for sanctions against Russia is leading to tension and distrust
Education / Scrap GCSEs and A-levels, says Tony Blair Institute in call for 'radical reform'
GCSEs and A-levels should be scrapped in favour of a system that better prepares school-leavers for the workplace, a report has suggested.
The study conducted by the Tony Blair Institute for Global Change (TBI) has recommended that the education system in England be radically changed so that students can thrive in a work environment that is becoming increasingly shaped by automation and artificial intelligence.
The current educational landscape in England relies too heavily on passive forms of learning focused on direct instruction and memorising and needs more emphasis on the so-called four Cs – critical thinking, creativity, communication and collaborative problem-solving, the organisation said.
August 24
Ukraine's muted independence day – and Marin's party is over
Independence day in Ukraine is muted this year, the threat of new attacks heightened by the six-month anniversary of Russia's brutal invasion and the Moscow car-bomb killing of Darya Dugina, daughter of the ultranationalist ideologue Alexander Dugin.

My colleague Shaun Walker looked back at a half-year of hell that has seen thousands of the country's civilians soldiers killed – but also left Vladimir Putin's hopes of a swift victory in tatters – and asked whether anyone knows what the endgame might be.

The past six months have also left Europe staring, with increasing alarm, at a winter that could get very difficult very soon. (Apart from the UK, whose government and likely future prime minister seem convinced there's no problem and the best is yet to come.) Average inflation across the eurozone is 8.9%, but some members are already experiencing rates of more than double that.

Others, including the bloc's largest economy, are heading for recession under the weight of spiralling energy costs end sustained inflation. Facing a doubling of its energy bills, Germany is racing to remove the threat of Russian gas blackmail and urgently seeking alternative supplies.

In the Netherlands, residents of the towns and villages that sit on top of Europe's largest onshore gasfield, fear the earthquake-prone region will suffer further if calls to tap the vast Groningen field to make up for Russian shortfalls are heeded.

In neighbouring Belgium, prime minister Alexander De Croo said this week it was going to be "really hard to deal with these high energy prices. We must be transparent: the coming months will be difficult, the coming winters will be difficult."

And Emmanuel Macron has warned of a miserable winter, telling the French they face sacrifices and will have to pay the "price of our liberty and values" in high energy prices and inflation. There could be "no weakness, no spirit of compromise", he said.

Will people play along? EU officials admit populations could at some point feel they are being asked to pay too much – playing into the hands of Moscow, which sees energy as the spark to ignite political crisis. Italy's elections, likely to be won by the traditionally pro-Moscow far right, could prove even more important.

In other news, a 36-year-old woman partied. She is Finland's prime minister and the leaked video did show her dancing rather exuberantly, but claims that drugs were involved were unsubstantiated. A test "to clear up suspicions" was negative.

"I hope, in the year 2022, it is accepted that even decision-makers dance, sing and go to parties with their friends," said Sanna Marin. A forlorn hope, clearly.

Thanks for reading.
Until next time,

Jon Henley
Europe correspondent
| | |
| --- | --- |
| | |
Brothers of Italy / Abortion rights at risk in region led by party of Italy's possible next PM

Abortion in Italy was legalised in 1978, overturning an outright ban enforced by the fascist dictator Benito Mussolini who deemed it a crime against the Italian race, but the high number of gynaecologists who refuse to terminate pregnancies for moral reasons – 64.6%, according to 2020 data – has meant women still encounter huge difficulties in accessing safe procedures.

Conservative leadership in several Italian regions has in recent years impeded abortion access even further, especially in Marche, a former leftwing bastion, which since September 2020 has been ruled by Brothers of Italy – a party with neofascist roots that after national elections in September could be the largest party in a rightwing governing coalition.

Giorgia Meloni, the party chief who hopes to become prime minister, has described abortion as a "defeat", although recently said abolishing the 1978 law was not on her agenda.

…

A priority policy for both Brothers of Italy and the League is to reverse Italy's declining birthrate. One way of achieving that, they believe, is to reduce abortions by providing financial incentives to encourage women to carry through a pregnancy.
| | |
| --- | --- |
| | |
August 25
Cost of living crisis / Economists demand urgent action on energy bills to avert 'catastrophe'
Physical and financial harm will be caused to millions of vulnerable families unless the government takes action to avert a winter catastrophe by cutting energy bills, leading economists have warned.
In the run-up to the announcement of the new energy price cap tomorrow the Resolution Foundation thinktank said radical policies such as price freezes, solidarity taxes or lower social tariffs were needed to prevent the cost of living crisis worsening.
Pressure on the government to act also came from disability charities and the business lobby group, the British Chambers of Commerce, which warned of widespread company failures without Covid-style emergency support.
Live / Russia-Ukraine war: blasts heard in Kyiv region; Biden to call Zelenskiy
The UN's human rights chief, Michelle Bachelet, has called on Vladimir Putin to stop the war in Ukraine. The past six months had been "unimaginably terrifying months for the people of Ukraine", she said in a speech marking the end of her term as the UN's high commissioner for human rights. UN humanitarian coordinator for Ukraine, Denise Brown, said she was "truly shocked" by military strikes that killed children and other civilians in Chaplyne in central Ukraine on Wednesday.

'I can't believe this' / Ukraine marks 31 years of independence

As Ukraine marks 31 years of statehood, Kyiv's streets are a far cry from the way they looked six months ago when thousands were fleeing in panic and military checkpoints operated on most corners.

The very real feeling of imminent death – which jolted the population into mounting a large-scale, voluntary resistance – has subsided outside the frontline areas in the south and east. Most restaurants and businesses in the capital have gradually re-opened. But like Kyiv's tree-lined streets and summer clothes, the physical aspects of life returning to normal have not outweighed the inner pain many Ukrainians are experiencing – brought home even more by the muted public holiday.

…

Ukrainian forces managed to push Russian forces out of the north of the country. The frontlines remain relatively stable in the east and south, of which Russia now occupies 20%. The military losses on both sides have been phenomenal, considering the timeframe.
August 26
Latvia / Soviet-era obelisk toppled amid backlash against Russia
A concrete obelisk topped by Soviet stars that was the centrepiece of a monument to the Red Army's victory over Nazi Germany was taken down in Latvia's capital on Thursday, the latest in a series of Soviet monuments brought down after Russia's invasion of Ukraine.
…
On Twitter, Latvia's foreign minister said by taking down the monument, Latvia was "closing another painful page of the history and looking for better future".
August 27
Live / Russia-Ukraine war: Moscow intensifying attacks amid rumour of major Ukraine counter-offensive, says UK
'Tavriya TV will promote happiness and love' / Russia opens station in occupied Kherson
Anton Alikhanov cut a red ribbon to mark the ceremonial opening of a local television station, Tavriya TV.
…
Kyrylo Stremousov, the deputy head of Kherson's Russian occupation authorities, made no secret of the channel's mission: "Tavriya will now start work, as one big machine that will not just do propaganda, but will also promote family, goodness, happiness and love, of course together with big, united Russia."
As Moscow gears up to annex Kherson in a 'referendum', Tavriya shows Russia as liberator, saving citizens from Ukrainian Nazis
Germany / Police investigate drowning of British boys, 7 and 9, at lake resort
The boys are believed to have been brothers who were holidaying in the region with their parents. The natural lake in Simmerath, close to the borders with the Netherlands and Belgium, is a popular destination for local people and tourists and is a designated swimming area. On the day of the boys' disappearance bathers were enjoying the water resort as an escape from the 31C (87F) heat. Witnesses reported seeing a group of bathers panic shortly after 6pm on Thursday, when it was discovered that the boys were missing.
August 28
Olivia Pratt-Korbel / Police bail two men arrested over death of girl in Liverpool
A 36-year-old man from Huyton was arrested on Friday and a 33-year-old man from Dovecot was arrested on Thursday in an operation involving armed officers.
The 36-year-old man has since been recalled to prison after breaching the terms of his licence.
Police investigating the death of nine-year-old Olivia Pratt-Korbel have said "silence is not an option" and have urged people to share their latest appeal for information, adding that they were committed to ensuring there was "no hiding place for anyone involved".
Live / Russia-Ukraine war: Russia strikes towns near Zaporizhzhia nuclear plant, mayor says – live updates
On the opposite shore from the Zaporizhzhia nuclear power plant, the towns of Nikopol and Marhanets were hit by shells on Saturday afternoon and evening, Nikopol's mayor, Yevhen Yevtushenko, said on Telegram.
Concern persists about the potential for a radiation leak at Zaporizhzhia nuclear power plant. Ukraine's state energy operator has warned there are "risks of hydrogen leakage and sputtering of radioactive substances" at the Russian-occupied plant. Authorities were distributing iodine tablets to residents who live near the plant in case of radiation exposure.
Russia and Ukraine traded fresh accusations of each other shelling the area around the nuclear plant, Europe's largest, on Saturday. Moscow's troops have "repeatedly shelled" the site of the plant over the past day, the Ukrainian state nuclear company, Energoatom, said. Russia's defence ministry has claimed Ukraine's troops "shelled the territory of the station three times" in the past day.
The UN nuclear watchdog, the International Atomic Energy Agency, is trying to negotiate access to the plant for an urgent inspection mission "to help stabilise the nuclear safety and security situation there". Energoatom head Petro Kotin told the Guardian a visit could come before the end of the month, but the Ukrainian energy minister, Lana Zerkal, told a local radio station she was not convinced Russia was negotiating in good faith.

Environment / Toxins in soil, blasted forests – Ukraine counts cost of Putin's 'ecocide'

Russia's invasion has killed tens of thousands of Ukrainians and destroyed homes and entire cities. It is also devastating Ukraine's environment, an "ecocide" that activists worry is going largely unrecorded amid the broader national tragedy.

"Most people pay attention to loss of life and damage to infrastructure, but lots of people and even the national government forget about losses and damage caused to the environment," said Pavelko, who specialised in protection of rivers before the war.
The EU is set to suspend its visa travel agreement with Russia this week, The Financial Times reports. The plan to freeze a 2007 deal will make it harder and more expensive for Russians to get Schengen-area documents, the FT reports. It comes after some eastern member states threatened to unilaterally close their borders to Russian tourists, with other countries calling for collective action to stop ordinary Russians from travelling to the EU on tourist visas. Ukraine's president Volodymyr Zelenskiy has previously called for a complete ban.`