Gisteren, op de dag van het huishoudhulp personeel werd er een duidelijk signaal naar de regering en naar bepaalde bedrijven gegeven dat het zo niet verder kan. Naast poetshulpen kwamen er mensen uit allerhande sectoren afgezakt naar de hoofdstad om hun grieven kenbaar te maken.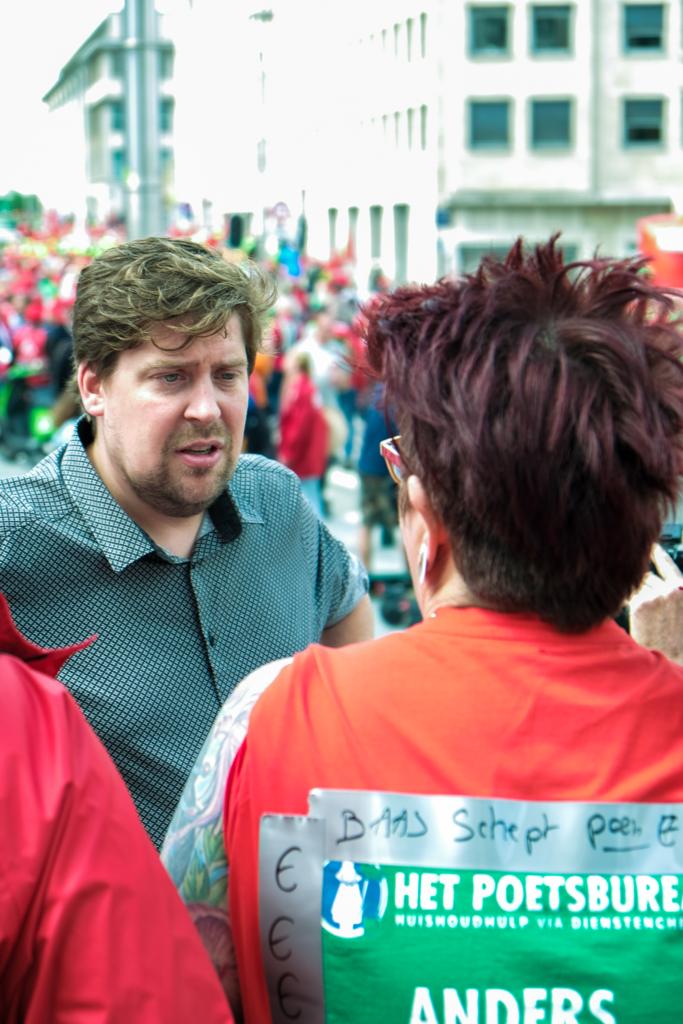 "Voor meer loon, want alles is te duur."
20 juni 2022: Op de luchthaven van Zaventem zijn alle vertrekkende vluchten geschrapt, maar ook bus, tram en metro zullen ernstige hinder ondervinden. In Brussel vindt een vakbondsmanifestatie plaats voor meer koopkracht en hogere lonen.
Door de aanhoudende loonblokkering en het gevolg van een voorgaande indexsprong liggen de inkomens in onevenwicht met de gestegen consumptieprijzen. Dat er de vorige dagen stemmen konden gehoord worden om nog een keer de indexering van de lonen tegen te houden, bracht nog eens olie op het vuur en reden te meer om een luide stem op te zetten om betere verloning af te dwingen.
Op de luchthaven in Brussel kon er geen enkele vlucht door gaan doordat er maar 3 screeners van G4S ter beschikking waren. Het was ongelofelijk hoe velen eindelijk eens solidair optrokken om een halt toe te roepen aan de veel te hoge werkdruk in de luchthaven en de enorm toegenomen brandstofprijzen die het thuis-werkverkeer en looninkomen ondermijnen. Zeker bij korte shiften loont het bijna niet om naar het werk te komen en al die tijd onder weg te verliezen terwijl de brandstof een lelijke streep door de rekening trekt.
Eigenlijk is het een beetje ongezien dat 70.000 à 80.000 mensen op de been waren gekregen die zich allemaal heel netjes gedroegen. Er zijn geen ongeregeldheden vastgesteld. Gelukkig hebben anarchisten en vandalen deze gelegenheid niet gebruikt om amok te maken en zo deze betoging niet ondermijnden.
Personeelsleden van alle onderwijsinstellingen in Vlaanderen en Brussel konden mee staken als ze dat wilden. Het VSOA-Onderwijs verklaarde zich solidair met de actie, maar diende voor de onderwijssector geen stakingsaanzegging in. Ook de Christelijke Onderwijscentrale (COC) riep niet op om deel te nemen aan de actie.
Ook de cultuursector liep mee in de betoging met een pleidooi voor meer investeringen van de overheid, een beter kunstenaarsstatuut en sterke openbare omroepen
Onder de betogers kon men hier en daar toch ook enkele politici aantreffen. Maar politicoloog Nicolas Bouteca vindt dat de aanwezigheid van linkse politici uit regeringspartijen in de manifestatie voor meer koopkracht en tegen de loonnormwet eigenlijk een teken is hoe machteloos de politiek vandaag is.
Voor de linkse partijen was het volgens Bouteca dan ook moeilijk om weg te blijven van deze betoging.
"Beslissingen nemen wordt moeilijk en dan gaan politici maar meelopen in een betoging. Op die manier zeggen ze eigenlijk:

"Ik heb respect voor jullie mening en ik zit wel in de regering, maar ik kan er eigenlijk niks aan doen."

Het toont aan hoe machteloos de politiek is geworden",
aldus Bouteca.
Vreemd genoeg wordt dat respect voor de werkende mens niet getoond in de kamer en blijven er beslissingen genomen worden die de rijken kansen blijven geven om nog meer geld te verdienen en hoge sommen onbelast geld weg te sluizen naar belastingparadijzen.
Danny Van Assche, gedelegeerd bestuurder van ondernemersorganisatie Unizo blijft er bij dat de eisen van de bevolking niet mogen ingewilligd worden. Voor hem en de bij Unizo aangesloten werkgevers zijn die eisen totaal niet haalbaar.
"KMO-bedrijven hebben veel minder winst gemaakt dan multinationale bedrijven."

"De lonen laten stijgen, is echt onhaalbaar."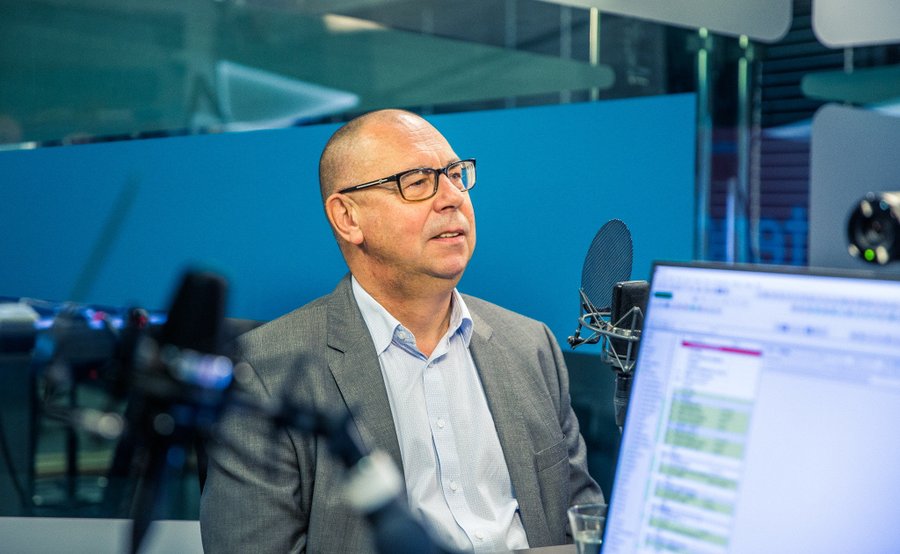 De syndicalist Marc Leemans, die ook lid is van de Nationale Arbeidsraad waar onderhandeld wordt over de nationale cao's, beseft maar al te goed hoe de arbeiders ook de werkgevers nodig hebben,
"We gaan de tak niet afzagen waar we zelf op zitten, en we gaan de jobs van de mensen niet op het spel zetten"
reageert hij als voorzitter van de christelijke vakbond ACV.
"Maar in die bedrijven waar het wél kan en waar er grote winsten gemaakt worden door de werknemers is het toch logisch dat ook die werknemers een graantje mogen meepikken?"
Indien de regeringsleiders nu nog geen oog zouden hebben voor wat de gewone burger de laatste tijd moet verduren, zal dit duidelijk maken hoe ver zij ontvreemd zijn van de dagelijkse situatie van de gewone burger.
"Niet alleen de hoge opkomst op de betoging maakt het vervelend, maar ook de moeilijke sociaaleconomische discussie die losbarst binnen de federale regering. De verschillen tussen liberalen en socialisten zijn moeilijk te overbruggen",
zegt Bouteca.
Georges Bouchez mag wel gelijk hebben met te zeggen
Politici moeten de koopkracht verhogen door de belastingen van werkende mensen te verlagen, in plaats van te betogen.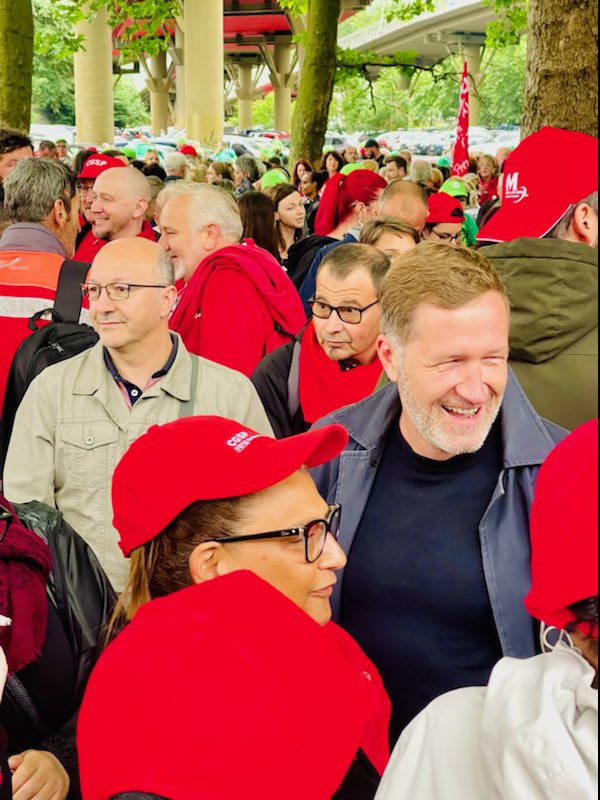 Maar sommige politici hadden reeds eerder ook hun ongenoegen uitgesproken over het falende regeringsbeleid. Erg genoeg gingen Groenen en Socialisten (PS en Vooruit) gezwind mee in de Vivaldi coalitie zonder, in het parlement, een sterke stem uit te brengen voor de beveiliging van de koopkracht.
Eerste minister Alexander De Croo (Open VLD) maakte ook geen al te goede beurt door te herhalen dat de regering al maatregelen heeft genomen om de koopkracht van de mensen op te krikken.
"Maar ik besef dat er mensen zijn die het bijzonder moeilijk hebben",
klinkt het dan wel, terwijl hij met geen enkele doeltreffende maatregel op de pinnen komt. De premier roept de sociale partners op om samen een oplossing te vinden.
"Ik heb weinig begrip voor de manier waarop meneer Leemans een algemene staking/betoging evident vindt",
aldus De Croo in het radioprogramma 'De Ochtend'.
"Die actie legt het land voor een groot deel lam en maakt het leven zuur van veel mensen die die keuze niet maken."
Toegegeven dat er heel wat mensen, die in dezelfde of soms in een moeilijker positie zitten, niet mee zijn komen opstappen. Gerust kan het ook zijn dat sommigen die keuze bewust niet maakten, maar velen zijn ook niet meer geïnteresseerd om hun stem te laten horen om dat zij niet geloven dat het nog iets zal uit maken. Hun vertrouwen in de politiek is helemaal verloren.
"Je kan niet zeggen dat het debat aangezwengeld moest worden."
vindt De Croo. Maar er moet juist hoognodig ernstig over nagedacht worden en over gepraat worden, want het komt precies enkel maar in dovemansoren terecht.
Terecht zegt de eerste minister:
"Iedereen weet zeer goed dat we in een zeer moeilijke situatie zitten",
waarbij hij zoals de vorige dagen al verwees naar de gevolgen van de coronapandemie, de oorlog in Oekraïne en de energiecrisis. De premier verdedigt het beleid van zijn ploeg door er op te wijzen dat zijn regering niet heeft stilgezeten,
"We hebben van bij het begin maatregelen genomen waarvan alle experten zeggen dat het zeer effectieve maatregelen zijn."
klinkt het.
Volgens hem komen die maatregelen wel voor zeer ver tegemoet.
"Vooral als je ze samenlegt met de automatische indexering."
De Croo roept op om te kijken naar de "analyse, cijfers en wat experten zeggen".
"Zij zeggen dat men in ons land op gebied van koopkracht beter beschermd is dan in om het even welk ander land van de eurozone."
Maar dat hoeft niet te betekenen dat wij ons daar zo maar bij moeten neerleggen als het niet meer zo goed gaat.
Uit zijn toespraak op de radio en televisie komt duidelijk naar voor dat hij niet wil inzien dat de vakbonden al lang en meermaals genoeg rond de tafel hebben gezeten met de werkgevers, sociale partners en andere vakbonden of vakverenigingen.
Verrassend zegt hij wel
"In ongeziene tijden als deze geraak je enkel vooruit als je naar elkaar luistert."
Maar waarom stelt hij zichzelf niet op om te luisteren?
+
Voorgaande
++
Gerelateerde artikelen & Interviews te beluisteren