May 07
Local elections 2022: Johnson under pressure after Tories lose hundreds of seats; Sinn Féin on track to be largest party in NI elections
Northern Ireland / Sinn Féin set to be largest party in assembly
'People are just desperate' / How London turned on the Tories
May 08
May 08Russia-Ukraine war: dozens feared dead after bombing of Luhansk school; Kyiv claims sinking of second Russian ship
Odesa hit by missiles but Ukraine launches counter-offensive in north; Kyiv claims one of their drones has sunk another enemy ship in Black Sea
Local elections 2022: Johnson under pressure after Tories lose hundreds of seats; Sinn Féin on track to be largest party in NI elections Northern Ireland / Sinn Féin victory fuels debate on future of union
Leader Mary Lou McDonald raises issue of unification as nationalists become biggest party in Northern Ireland
UK local elections / How London turned from blue to red
May 09
Russia-Ukraine war latest: Russia to mark Victory Day; UK to accuse Putin of 'mirroring' fascism – live
Analysts expect Putin to use military parade to reframe the war; Ben Wallace to to say Russian generals 'have failed their own rank and file'
'Mirroring fascism and tyranny' / Putin's actions equal to Nazis, Ben Wallace says
Putin to mark Victory Day as Russia intensifies attacks on east Ukraine
'I didn't think we would make it' / Last wave of Azovstal evacuees reach safety
Cost of living crisis / More than 2m adults in UK cannot afford to eat every day, survey finds
One in seven adults estimated to be food-insecure, up 57% from January, owing to rising cost of living
Scottish Power boss urges Sunak to take swift action on energy bills crisis
'A staggering failure': the biggest shock of the 2022 TV Baftas (and there was really only one)
Baftas 2022 / Time wins best miniseries as social issues take spotlight
May 10
Russia-Ukraine war: Russia trying to storm Azovstal plant, says Kyiv; US plans $40bn aid for Ukraine
Ukraine defence ministry says Russian troops backed by tanks and artillery attacking steelworks; Charles Michel forced to take shelter during missile strike
'Courageous, truthful' / Pulitzer prize for Ukraine journalists rewards reporting since invasion
The Pulitzer prizes have honoured the journalists of Ukraine with a special citation hailing the country's reporters for the "courage, endurance and commitment to truthful reporting" that they have shown since the Russian invasion.
The Pulitzer board wrote:
"Despite bombardment, abductions, occupation, and even deaths in their ranks, they have persisted in their effort to provide an accurate picture of a terrible reality, doing honour to Ukraine and to journalists around the world."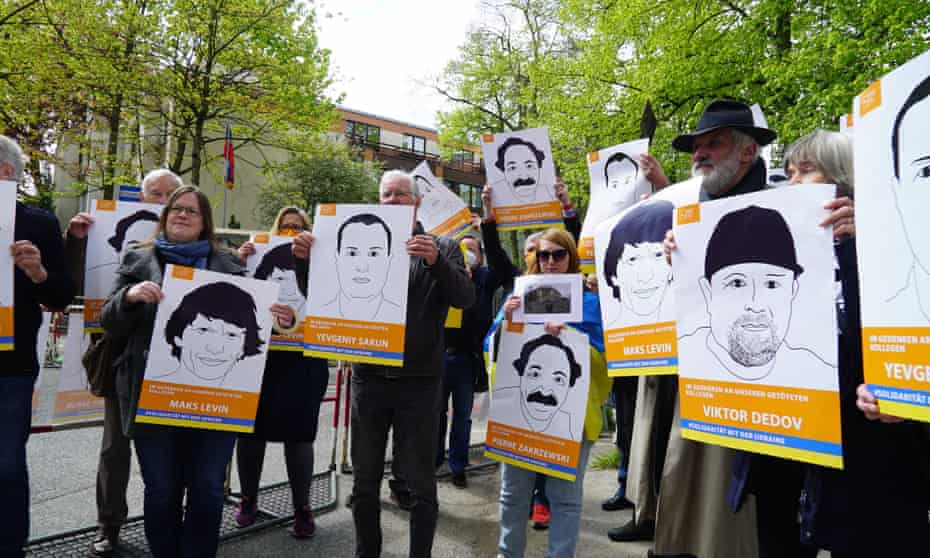 Covid / Fourth jab can give higher immunity than initial booster, study finds
Philippines / Ferdinand Marcos Jr triumphs in presidential election
Son of late dictator wins more than twice as many votes as nearest rival after campaign marred by extensive social media disinformation.
Marcos Jr, 64, ran with the slogan "Together we shall rise again", invoking nostalgia for his father's authoritarian regime, which the family and its supporters have portrayed as a golden era in a campaign fuelled by online disinformation as social media has been flooded with false stories that have swept aside the atrocities and corruption widespread during the period.
May 11
Putin could use nuclear weapon if he felt war being lost – US intelligence chief
Avril Haines says Russian leader could see prospect of Ukraine defeat as existential threat, potentially triggering escalation
Ukrainian forces gradually pushing occupiers 'away from Kharkiv', says Zelenskiy
'I almost got hit' / The Ukrainian journalists turned war correspondents overnight
Queen's speech / Boris Johnson 'bereft of ideas' to tackle cost of living crisis
Despite 38 new bills, opposition accuses government of failing to act to protect people amid soaring inflation
May 12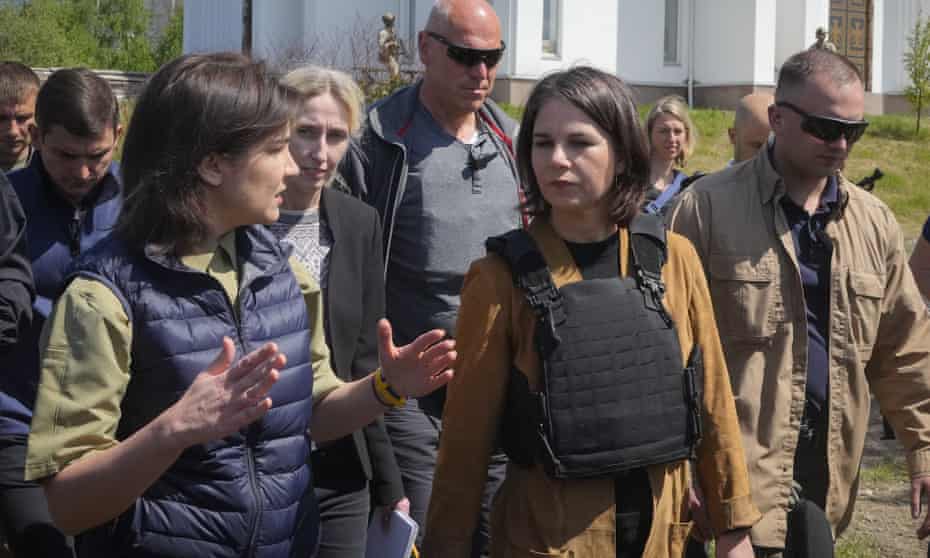 Ukraine prosecutors ready to launch first war crimes trials of Russia conflict
Three Russian prisoners of war accused of targeting or murdering civilians, and a soldier who allegedly killed a man before raping his wife, are set to be in the dock in the first war crimes trials of the Ukraine conflict, the Ukrainian prosecutor general has revealed.
More than 10,700 crimes have been registered since the war began by the office of Ukraine's prosecutor general, led by Iryna Venediktova, and a handful of cases have now been filed or are ready to be submitted in what marks a watershed moment two months into the war.
Kherson / Military administrators to call for Russian annexation
Russian invasion in eastern Ukraine reaching stalemate, says US official
May 13
Civil service / Boris Johnson plans to cut 90,000 jobs to ease cost of living crisis
'No options off table' / Rishi Sunak: windfall tax an option if oil firms fail to invest in UK