After 12 years of Conservative prime ministers, energy customers are still standing in Ed Miliband's shadow.
Early 2019 it looked like the British government had called for a tool that could put an end to rip-off energy tariffs. Today, we can see in all countries around us that suppliers costs are soaring, which means Ofgem's energy price cap has reached record levels too.
The wholesale market price of gas and electricity plays the biggest role in determining the average energy bill. For the winter energy price cap, effective last October, market costs made up more than 40% of the total cap, or £528 of the average £1,277 dual fuel energy bill. But in the new price cap from April the market cost is more than twice as high at £1,077.
The government's cap on energy prices, which sets the maximum amount that energy suppliers can charge customers on a default tariff, will raise energy bills for about 22m homes to almost £2,000 a year from April.
As in Belgium the British citizens are facing higher energy prices and wonder what the government is going to do to keep it affordable for many. There is a rise in gas, electricity, transport, consumer goods and an increase in National Insurance, which are extremely worrying for many people, especially those who are struggling to make ends meet.
Water, gas and electricity are essential goods and therefore should not have a 21% VAT rate. A maximum of only 6% VAT should be levied on them. Furthermore, it should be up to the government to check whether the prices charged for them are reasonable. If these prices are skyrocketing, the government should also take effective measures to curb these price increases.
Over winter, network costs were £268, or 20% of the price cap, but in the latest energy price cap network costs have climbed to £371, or 19% of the cap.
These costs relate to government social and environmental schemes to save energy, reduce emissions and encourage take-up of renewable energy.
In recent months, Conservative backbenchers have called on the government to drop some of these schemes to help relieve the pressure of rising energy bills on households, including the ECO scheme which aims to upgrade home insulation for struggling households.
The proposals have been widely criticised by consumer groups and climate campaigners for doing more harm than good. The government's regulator Ofgem, which reviews every six months the figures, shows that policy costs make up less than 8% of the new energy price cap at £153, down from £159 or 12% in the previous price cap.
The regulator's new price limit means 18 million households in England, Wales and Scotland will typically pay £1,971 a year for gas and electricity.
Another 4.5 million people on prepayment meters will see an even bigger increase of £708 a year.
In total there will be an estimated 22 million households that will see their energy costs increase, Ofgem said.
"The energy market has faced a huge challenge due to the unprecedented increase in global gas prices, a once in a 30-year event, and Ofgem's role as energy regulator is to ensure that, under the price cap, energy companies can only charge a fair price based on the true cost of supplying electricity and gas,"
Jonathan Brearley, CEO of Ofgem, said in a statement on Thursday.
"Ofgem is working to stabilise the market and over the longer term to diversify our sources of energy which will help protect customers from similar price shocks in the future."
Russia tightening its gas supply to the EU, and now the Russia-Ukraine crisis on top of it, is creating an energy crisis across the region that many countries are still grappling with.
British Finance Minister Rishi Sunak announced on Thursday that all residential electricity customers would receive a £200 discount on their electricity bills from October, which will later be repaid in £40 instalments over five years. This £200 rebate would have an upfront cost of £5.6 billion while the council tax discount, as a levy paid by households based on the value of their home, would cost the government £3.6 billion in 2022-23.
Shadow chancellor Rachel Reeves reacting on this proposition said:
"The Chancellor wants to load costs on taxpayers with a 'buy now, pay later' scheme while Labour will keep bills low with a windfall tax on North Sea oil and gas producers with booming profits."
Mr Sunak told MPs that it was impossible to "artificially" hold down energy prices at the same time as giant energy company Shell was announcing a 14-fold increase in their pre-tax profits to £12bn.
Labour MP Bell Ribeiro-Addy said the energy companies' position was clearly unsustainable, having between 2011 and 2020
"paid out £23bn in dividends — six times more than they paid in tax."
The Bank of England has also increased interest rates from 0.25% to 0.5%, which will make borrowing money more expensive for individuals, but is designed to keep a lid on rising prices.
For Britain and the European Union we may expect that prices are going to climb faster than pay, which will add to the squeeze on already struggling households.
Ms Reeves said:
"The government's proposals will leave families in Britain paying hundreds of pounds more as a result of the breathtaking rise in energy prices.
Samuel Tombs, chief U.K. economist at Pantheon Macroeconomics, said in a note following Ofgem's announcement that Pantheon now expected Britain's electricity and natural gas consumer price indexes to rise by 39% month-to-month in April.
"This would mean that their combined contribution to the headline rate of CPI inflation will rise to 1.6 percentage points in April — 0.1 pp below our previous expectation — from 0.7 pp in March,"
he said.
"We continue to expect CPI inflation to peak at about 6.5% in April."
A one-off windfall tax on oil and gas profits, to support all households, with each typically getting £200 of their bills is not really going to help much.
"Labour's plan will get £600 to the lowest income households, while the Conservatives will only give £350."
Trade unions and campaign groups roundly condemned the government's plans.
TUC leader Frances O'Grady described the Tory plans as "hopelessly inadequate" and
"for most families it's just £7 a week and more than half to be paid back. The best way to help families is to get wages growing again."
How the matter is treated now in Great Britain, the same as in Belgium there is the danger that the energy price cap rise will turn the cost-of-living crisis into a catastrophe for millions of people and we are seeing already today that more people are already knocking on the door of the food banks to help them out with their daily needs for food and washing products.
Concerning this energy price cap rise, Unite general secretary Sharon Graham and Simon Francis of the End Fuel Poverty Coalition agree that this catastrophic price cap rise will force hundreds of thousands more households (one in four families in Britain) into fuel poverty from April.
Unison leader Christina McAnea said the government was relying on high energy prices being temporary and this
"was a gamble that almost certainly won't pay off'"
while GMB said the measures were
"a sticking plaster on a gaping wound."
Simon Francis said further
"The government's proposals for support will do little but offset or defer part of the most recent rise.

"The reality is that fuel poverty has been increasing at an exponential rate and only a full package to support people — especially the most vulnerable — will be sufficient in the short term.

"Longer term, the government must come good on its promises to help transform housing into safe, warm, energy efficient homes."
Despite acknowledging the cost-of-living crunch, PM Boris Johnson insisted the rise in National Insurance had to go ahead in April to fund addressing the "colossal" NHS backlog.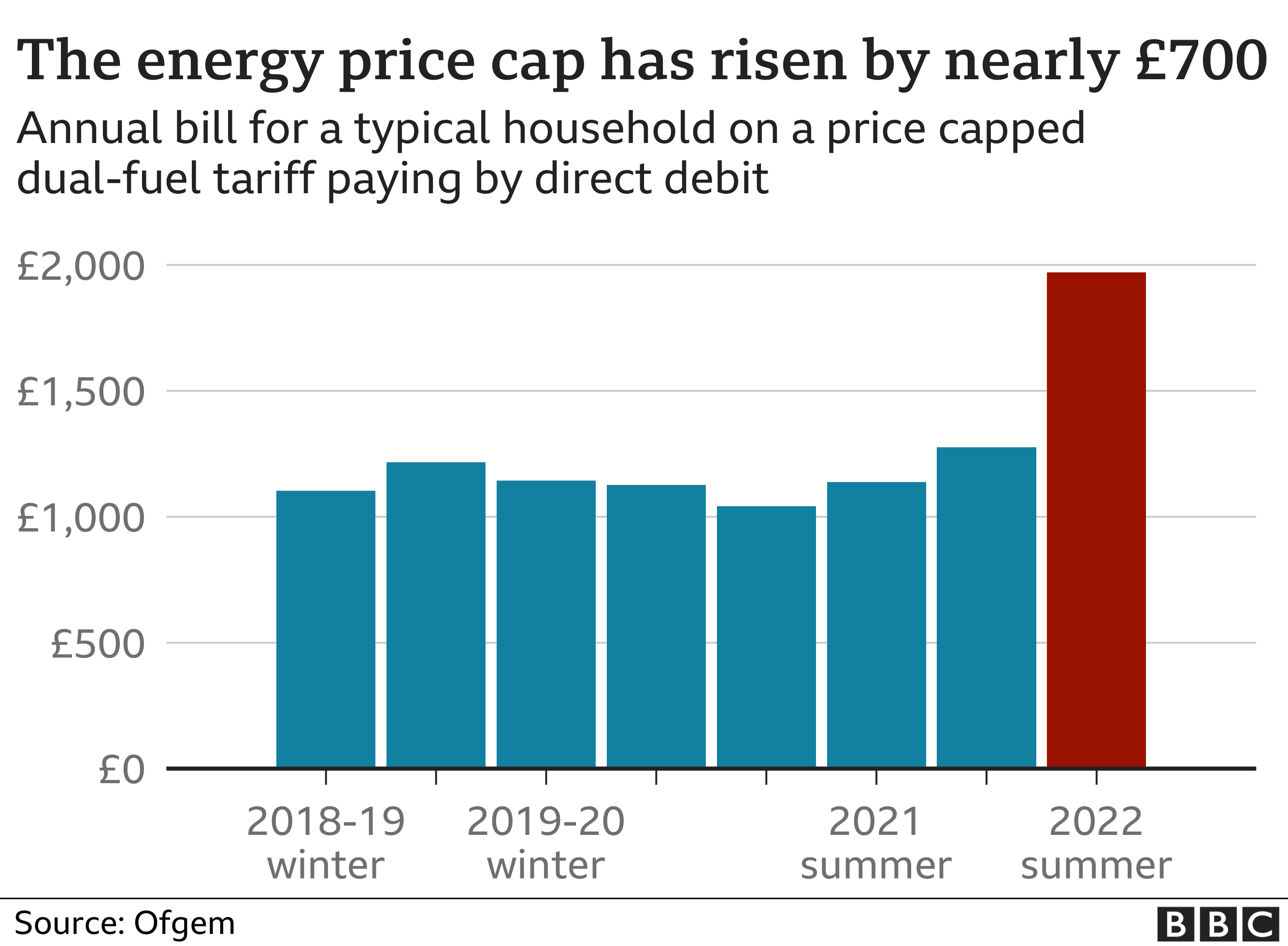 +
Please find out more:
+++
Related