During the Corona period, we repeatedly received reports of evangelical churches ignoring government directives.
While New South Wales officials have prohibited singing and dancing at music festivals, nightclubs and other entertainment venues, religious facilities were exempted from the health order instated in an effort to curb the spike in coronavirus cases brought on by the omicron variant. Australia reported a seven-day rolling average of more than 107,000 cases on Friday as it battles its worst outbreak of the pandemic.
Hillsong co-founder Brian Houston lashed out a decision to let Novak Djokovic stay in Australia and urged the government to toughen up the rules – just three days before a wild party at his church's youth camp sparked outrage.
Hillsong Church, commonly known as Hillsong, originally called Hills Christian Life Centre, is a global charismatic Christian megachurch and an influential chain of Pentecostal churches,  established in 1983 in Baulkham Hills, New South Wales, by Brian Houston and his wife Bobbie.
Hillsong was founded in Australia but has expanded into a global entity with satellites in some 30 countries. It is also a big producer of chart-topping musical hits for other evangelical churches, especially those that are Pentecostal.
Since 2010 Hillsong has also been active in the Netherlands and has not been bothered by the Corona measures imposed by the government.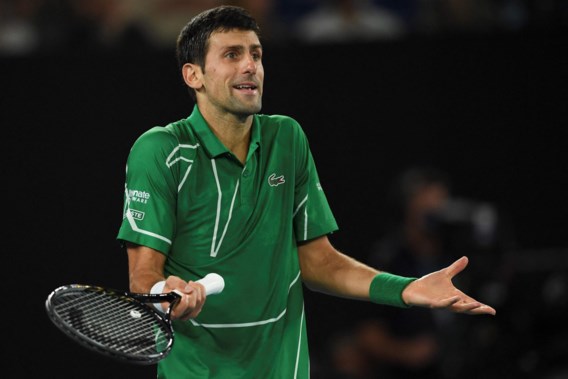 Just as the great Serbian tennis star Novak Djokovic thinks he is above the law, that church community also sets itself up in such a way that people believe that God will protect them from the virus in that denomination and that therefore there are no obstacles to coming together with others.
Health Minister Brad Hazzard said the Hillsong event was "clearly in breach of both the spirit and intent of the Order, which is in place to help keep the community safe". Chief Health Officer Dr Kerry Chant said singing and dancing at large events posed a high risk of COVID-19 transmission.
Health officials in the Australian state of New South Wales told the megachurch Hillsong to "immediately stop singing and dancing" after videos emerged of young churchgoers appearing to do so, prompting musicians to accuse officials of instituting a double standard by exempting churches from rules banning such activities.
Videos of attendees at a Hillsong event circulated online in recent days, showing crowds belting out songs and dancing at events that looked more like concerts or music festivals than traditional church services.
Footage clearly shows that masks were not worn while sufficient distance was not maintained and that the church members certainly did not stick to fixed positions.
That church community points out that other churches may continue with their services in real-life, but these are smaller communities and not churches where there would be more than 50 or 100 attendees.
Dominic Perrottet, the state premier, told reporters Friday that he was "completely shocked" to see the videos, and that he understood the "frustration and anger" people felt after seeing footage of the Hillsong gathering.
"This was an exception to what everybody else right across the state, the efforts [and] sacrifices that people are making,"
Perrottet said.
"Now, we made those rules and even if technically it was within the rules, it certainly wasn't in the spirit of the rules."
It is annoying that a church community cannot read between the lines when they should know in the first place how laws and rules should be interpreted and how they should abide by those laws that are there to protect people, their fellow brothers and sisters.
Hillsong defended itself by citing that the event, which included a lot of music and dancing, was part of a Christian youth camp and included worship services. According to them, the gatherings "are not music festivals," and they added to their defence that the event was permitted by local public health ordinances.
This does not apply, of course, when you know that in Australia, as in many places in the world, the entertainment industry's hands are tied and it is very restricted in its ability to perform in public. Several people have not been able to perform for months because of the restrictions imposed on them. It is therefore offensive to them that these musicians are allowed to perform because it is a so-called church service and this in front of so many people.
+
Preceding
Religious Freedom in a Multicultural World
+++
Related
Hillsong Founder Brian Houston Maintains Innocence, Steps Down From Church Board Amidst Court Charges
A Call for Christ's Church to Stop Using the Music from Bethel, Elevation, and Hillsong by Michael Pugh