At the beginning of 2021 the world came into shock, by something nobody would ever dreamed of.
Any American who thought
"at least this year can't be as crazy as last year"
was swiftly rebutted by a literal insurrection, on January 6th, at the U.S. Capitol. Photographer James Townsend documented the destruction. Former U.S. President Barack Obama posted his response to the violent events on Medium, calling it
"a moment of great dishonor and shame for our nation."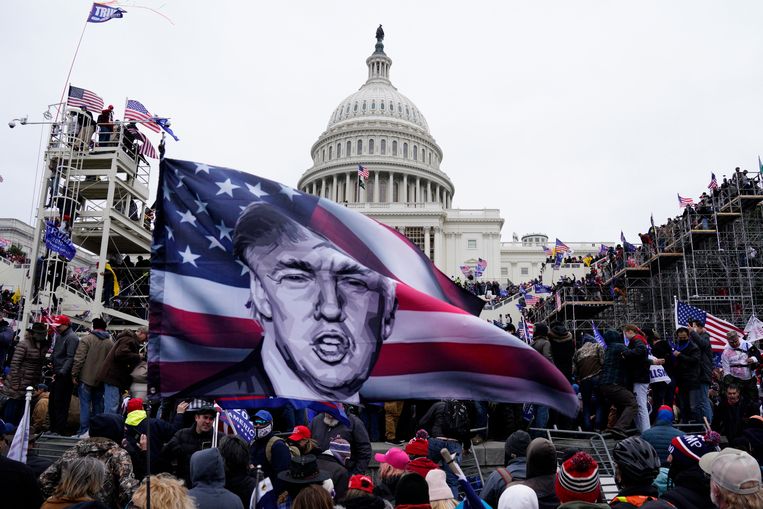 For years, there was the mantra that Republicans could repeat to ease their conscience about their support for Donald Trump:
you should take Trump seriously but not literally.
At the storming of the Capitol, that proposition collapsed for good, says Ezra Klein, a columnist at The New York Times and author of 'Why We're Polarized'.
"It was a convenient fiction for the Republican Party but a disastrous fantasy for the country."
The failed attack on the Capitol to prevent the Electoral College vote raised growing awareness of the threat posed by Trump and Co. The fascist danger, however, is far from over.
In a certain way even when not anymore a president of the United States of America, Donald Trump and Vladimir Putin managed to dominate the news throughout the year, either with serious facts or with absurdities that did make us ask questions. There were several moments we could think of being in the danger zone of a new war coming over Europe.
As Trump had promised, another war came to its end. 2021 was a year when the U.S. military intervention in Afghanistan and its twenty-year war came to a poorly managed and cataclysmic end, leaving lots of families in horrible poor conditions with a shortage of food and possible prospects for work and a better future. That war had shown the world how great powers often played foul play and tried to interfere in the politics of other countries without taking into account what would happen to the citizens of that country. The Afghan intervention marked a significant defeat for imperialism and met the broad public's demand for peace.
Whilst Trump had managed to bring more division in the United States, the new president Joe Biden recognised that something had to be done for integrating all races of those who were born in the U.S.A..  One such action resulted in Juneteenth becoming a federal holiday. Officially Juneteenth National Independence Day and also known as Jubilee Day, had to become an Emancipation Day or Freedom Day, being it mainly a Black Independence Day, commemorating the emancipation of African-American slaves, and as such the Biden/Harris administration bringing recognition of the historic African American June 19th celebration of the emancipation of slaves as an important symbolic anti-racist moment.
That racism is still a great problem in the United States we got to see more than once when police reacted against coloured people and more than once killed unnecessarily.
There was a tragic string of shootings targeting Asian Americans in Atlanta and elsewhere.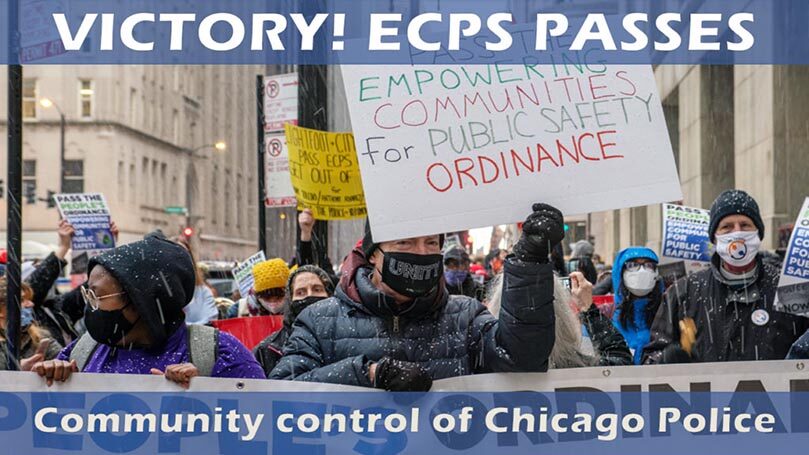 The passing of Chicago's Empowering Communities for Public Safety (ECPS) ordinance, following a struggle led by the National Alliance Against Racism and Political Repression, was an important step towards community control of the police. The
"ECPS centers the community in policing and creates an 11-member, elected Civilian Oversight Commission, the strongest example of directly-elected civilian oversight in the nation."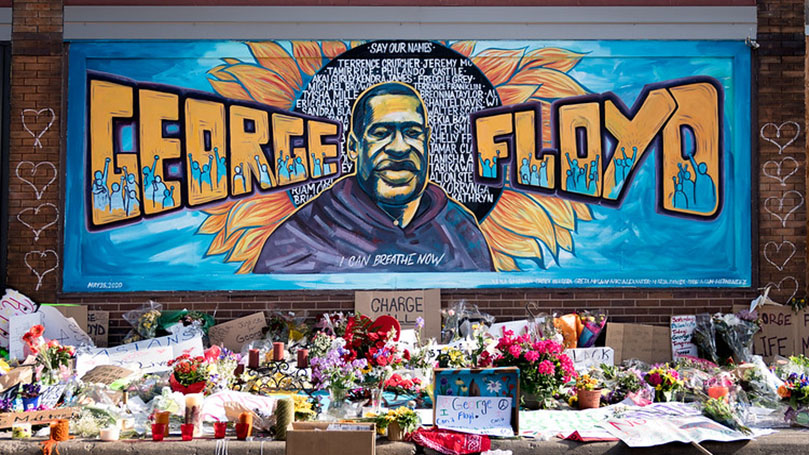 In Minnesota the conviction of Derek Chauvin for murdering George Floyd and later in the year, the Georgia guilty verdicts against the McMichael family and neighbour Bryan for killing Ahmaud Arbery brought some measure of justice to America's rash of police murders.
2021 was a year when the UK saw, once more, a political murder. Women this time took to the streets to demand justice after the gruesome murder of Sarah Everard by an off-duty policeman.
Last month, the acquittal of Kyle Rittenhouse — who shot three people during protests against police violence in Kenosha, Wisconsin last year — had Allison Gaines asking:
"Has this nation lost all decency, or did it have any to begin with?"
In several countries, we saw violence against women becoming a serious problem and several people thinking 'catcalling' would be not as bad as some might think, bringing into the excuse that women were calling for it. But it was good that in 2021 several cases were brought into the attention and women dared to come out and make complaints against men who thought they could use them as play objects or thought they could comment on women's boobs, bum and thighs as they were only talking to their body parts, stripping women of their humanity.
Good to see society is not willing to allow 'no see' or 'no reaction'  anymore.
The conviction of the popular Flemish TV producer Bart De Pauw over allegations of boundary-breaking behaviour made in 2017 in the wake of the #meToo movement has sent a clear signal this year that such advances and unwanted or bawdy messages are no longer acceptable.
On the European continent, there was a growing concern about how to cope with the many refugees, people wanting to escape the wars and/or problems in Afghanistan, Iraq, Iran, Yemen, Syria, a.o.. Shipwrecks, fences and internal disagreements marked the European Union's efforts this year to stave off new arrivals of refugees while trying to forge a humane migration policy consistent with international law. Russia tried to use several refugees to put pressure on the European Union in the hope it will not bring Ukraine under  NATO. There were several months of problems at the borders of Poland and Ukraine. A lot of people at the Polish, Bulgaria, Italian, Greece and Spanish borders were left in the cold, to starve or freeze to death.
At the same time, European states have also deliberately hindered and even tried to criminalise the activities of the activists and civil society organisations that have stepped in where they left off.
About 1,500 people drowned in the central Mediterranean this year, according to the International Organisation for Migration's latest estimates. And over 31,400 people were returned to Libya.
Many of those pushed back are held in the country's widely condemned immigration detention centres.
In November, three prominent human rights groups called on the International Criminal Court (ICC) to investigate possible crimes against humanity being committed on migrants and refugees in Libya and Ethiopia.
The three groups — the European Centre for Constitutional and Human Rights, Lawyers for Justice in Libya, and the International Federation for Human Rights — also told the ICC that EU migration policies have
"significantly contributed to this grave situation."
The situation is undeniably bleak for the refugees at Fortress Europe's edges and getting worse by the day. The absurd situation is that people have the right to seek asylum. But it's made nearly impossible and there is no legal easy way to seek asylum. It is scandalous how many European Member States act as if their noses were bleeding and do not openly offer to provide shelter for several refugees. Because all over Europe there is enough space to receive such needy people and to provide them with better life chances.
At the moment several governments take good use of the Corona pandemic to put the asylum discussion on hold, but tell also the world that the events of the past year have shown the health dangers of placing people in detention and in bad health conditions.
2021 brought also surprises. Nobody had ever thought we would still be sitting with an ever-evolving virus, a historic vaccination campaign, and the end of Trump tweets, along with more of the same: masks, Zoom meetings and filters,  learning that pandemics don't really care what year it is. It even looks like we have to take this pandemic into the new year, hoping that most people are vaccinated and protected. But there were lots of people who found it necessary to go against the government and to organise several marches against the vaccinations and restrictions. All European countries saw several of such protest marches. These so-called freedom fighters in my eyes have a lack of empathy, and they show something which has been creeping through our society already for some years. Many of those protesters are not willing to understand that we all have to take precautions not to infect others and have to keep as many people out of the intensive care units, where doctors and nurses are overworked.
Many being at home in the lockdown period took time to reflect on life matters. This year was a time to reflect on where we've come from and where we're going. Our mailbox got filled with many questions about life and death. And our websites got much more viewings than other years, giving an indication of a trend by several religious and lifestyle websites, people wanting to find some answers over there. Lots of people want to turn their focus toward things that make them better: reading (actual books!), learning (and learning how to learn), while taking notes as the world changed around us.
Many had put their hope on the vaccines which promised to end the lockdowns and change all our lives … but months later, now we know better, and do hope it shall not become necessary to have every year a new boost jab.
Having more time at home, and time to reflect several people took this year the opportunity to change job or to start a whole new adventure, beginning a new enterprise, in the middle of this health crisis!
N-VA's tenuous relationship with Europe is evident from their group in the European Parliament. The Flemish nationalists belong to the European Conservatives and Reformists (ECR). Law and Justice (PiS) calls the shots there, the Polish governing party that wholesales anti-Semitism and misogyny in its own country. "N-VA kept dismissing it as an exception – 'In every fraction you have that drunken uncle' – but in the meantime the ECR counts more drunken uncles than that cruise ship Motörhead took to international waters on." And according to Vincent Stuer, that is a problem.
This growing anti-Semitism and hatred of other peoples is something that we must face up to, and we must be very careful that it does not become a boil on the skin of the European Union, where we should be striving for everyone to be able to live together in peace.
2021 was again a year that we could see how egoism is growing and how people are less willing to take account of the other. Mankind will occupy the next century with the same ruthlessness, the same greed and the same short-sightedness with which, in earlier times, continents were appropriated. But at the same time in 2021 the political overcorrection of 2019-2020 continued. That way colonialism is no longer something territorial but something temporal; the worst may not be behind us, but ahead of us.
I am curious what people would remember of the past year. It would not be bad to have a quiz in the family or to have some talks about what they remember or find important to look at closer or to take into 2022.  Because there is certainly the matter of climate change and global warming that we have to take into this new year. 2021 was again a year that we could see how the rich countries tried to escape their responsibility for our planet. Because of the Coronapandemic some members of parliament were happy that the climate fuss could be pushed into the background a bit.
The summer Cop 26 climate summit did not bring the expected results, even though this summer Europe was able to experience first-hand how global warming affects our own living environment. In 2021, Belgium and Germany got so hard hit, that this summer we could witness how thousands of people lost their houses and private goods. With brutal clarity, a world of lush forests, bountiful croplands, liveable cities, and survivable coastlines could be seen under threat. Very heavy floods ravaged our regions with very serious consequences that have still not been resolved at the time of the annual transition. Fortunately, we are now experiencing the warmest winter days in a long time, which means that the semi-ruralised people should not have to suffer too much from the cold. But it is unbelievable that such rich countries as Germany and Belgium leave so many people in the dark and do not help them more to overcome the horror that came over them this summer.
Actually, it is one of the biggest blots for Belgium and Germany to remember for the important events of 2021.
+
Preceding
++
Additional reading
+++
Related