Mexico: Over 95,000 registered as disappeared, impunity 'almost absolute'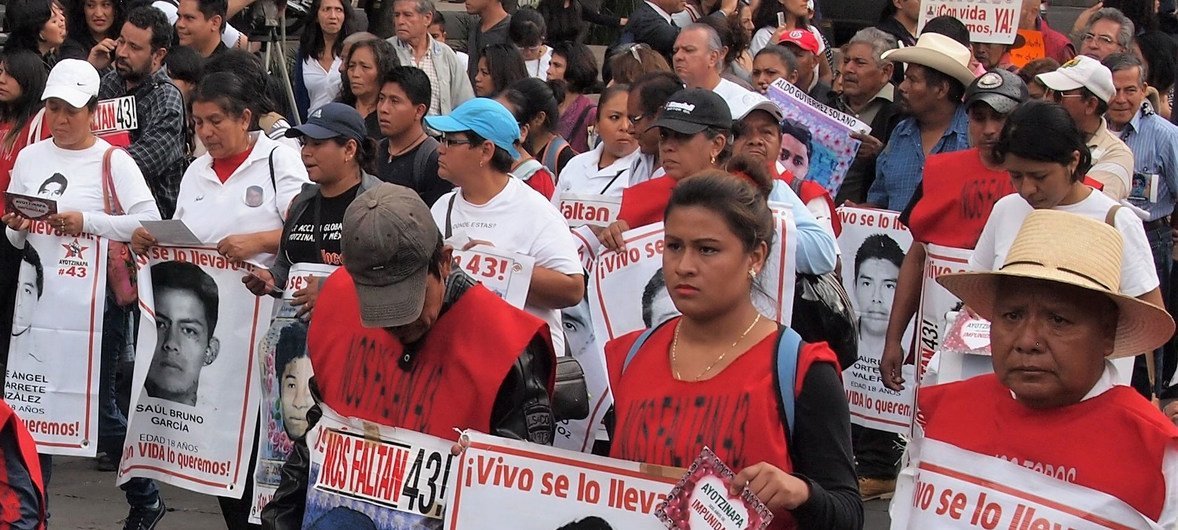 As of last Friday, more than 95,000 people have been officially registered as disappeared in Mexico. That includes a worrying increase in the number of women and children, a trend that has worsened during the pandemic, with migrants particularly at risk.  
Those are some of the key findings shared by the UN Committee on Enforced Disappearances, at the end of a visit between 15 and 26 November, noting that more than 100 disappearances allegedly took place just during the course of their fact-finding mission.  
In a statement, the Committee urged Mexican authorities to quickly locate those who have gone missing, identify the deceased and take prompt action to investigate all cases.