The vast majority of people attempting the Mediterranean crossing pass through Libya, where they are exposed to horrific levels of violence, including kidnapping, torture and extortion. Also a lot of people from Iran and Iraq find their way to human traffickers in Turkey who bring their lives in danger. Several Dutch, French, Spanish, as well as some Greek people, did not want those refugees to come to their death on the way to the country of their dreams.
In 2018, one out of fourteen attempted crossings ended in death, adding up to more than 2.200 drowned migrants. In June 2018, when Italy and Malta refused to let the Aquarius, a rescue vessel of the French NGO SOS Méditerranée with over 600 rescued migrants on board, disembark in its ports, this kicked off a series of incidents following the same pattern.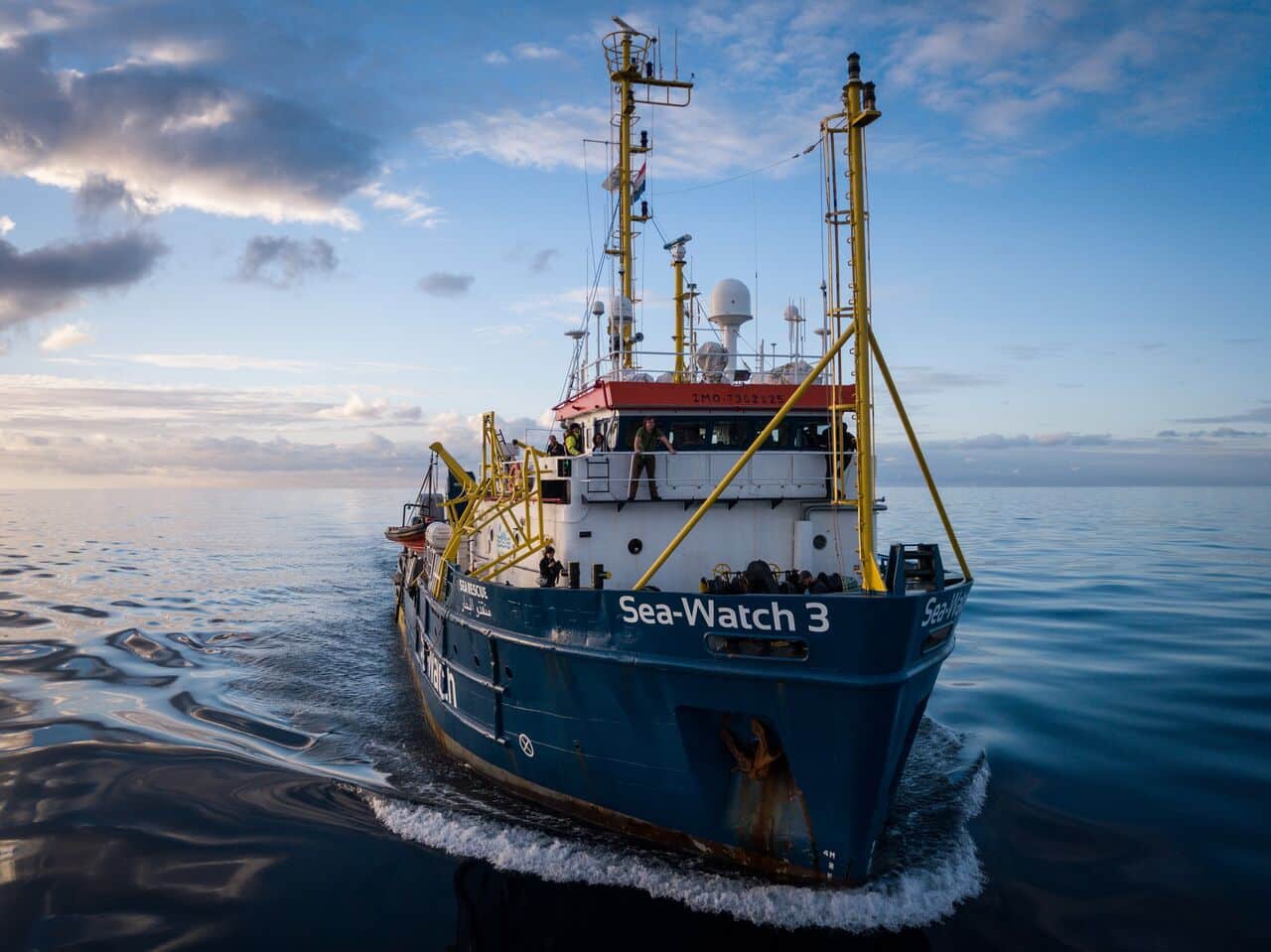 The year after the dangerous crossing of the Mediterranean resulted in even more deaths counted and the Sea Watch 3, the last remaining rescue vessel in the Mediterranean at that time was allowed disembarkation only after the intervention of the European Court of Human Rights.
With shame, we could hear the news of ships carrying saved migrants that were refused entry to the closest ports, opening the stage for days, sometimes weeks, of dispute among European states until they finally agreed on the reception. This marks a further escalation of the deterrence policy the Italian and Greece government has been engaged in by restricting NGO search and rescue (SAR) operations in the Mediterranean.
The Diciotti, a ship of the Italian coastguard was blocked in a Sicilian port for nearly a week by Italy's Interior Minister Salvini. On 16 June 2018, Matteo Salvini, opposing illegal immigration into Italy and the EU as well as the EU's management of asylum seekers, said,
"These people should know that Italy no longer wants to be any part of this business of clandestine immigration and they will have to look for other ports to go to",
adding
"As minister and as a father, I take this action for the benefit of all"
By forcing the migrants to return back to where they came from, Italy and Greece violated two principles of Human Rights conventions they are bound by, namely the prohibition of collective expulsion and the non-refoulement principle banning returns of asylum seekers to states where they risk torture or inhuman treatment.
Today, those who tried to help those refugees are called to come before the Greece court, claiming that those NGOs are a "migrant taxi service" and are co-smuglers and human traffickers, which would mean that Greece is considering helping people would be a crime.
European attempts to stem migration by strengthening national borders and bolstering detention facilities outside its borders are pushing people into smugglers hands to get them past checkpoints, across borders, through fences, out of prisons and ultimately onto boats on the Mediterranean Sea or to find their way overland, sometimes even with help from countries like Belarus.
All European states should keep in mind that having become a member of the European Union, that requires the right attitude and protecting human rights. NGOs cannot be held responsible for the people who try to enter the Union, crossing the see and rising death rates in the Mediterranean – but rather the absence of their life-saving activities.
The current situation in Poland, Italy and Greece is proof of the urgent need for the European Union to find a permanent common solution for the reception of asylum seekers. This reformed reception system will have to truly be based on solidarity between the European states and, most importantly, respect the migrants' right to life and humane treatment.
+
Preceding
Middle East migrants lured into thinking Belarus would provide a gateway to Europe
++
Additional reading
+++
Related