Last night we heard the wind blowing and the heavy rain we heard splashing down on the windows. This morning on my morning walk, I could see the effects of the damaging storm in the hollow road and the causeway.
Southern parts of England suffered torrential downpours overnight after a storm moved in from France.
An amber warning was in force across the South East and London until the early hours of Thursday morning, with the Met Office warning of "very heavy rain".
Forecasters said the wet conditions could also cause transport disruption, difficult driving conditions, power cuts, and floods in some homes and businesses.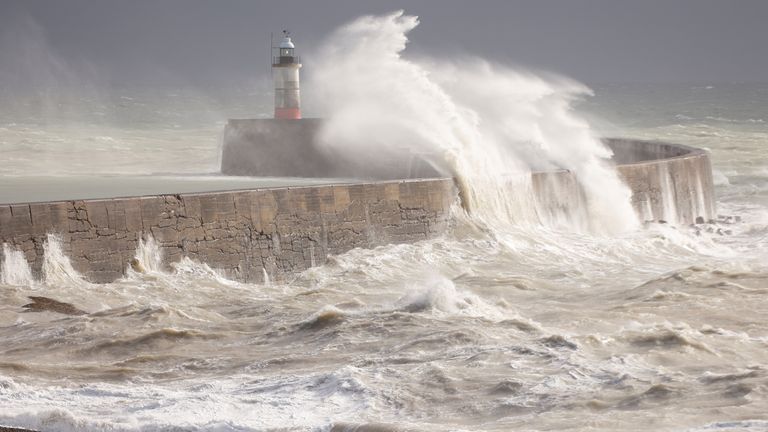 The rainy weather is expected to clear on Thursday across southern England but there could be some more showers in the north and west.
In Belgium it will not be perfect for those of us that enjoy outdoor activities. Around the Maas people could worry again because the dikes being weak in some places and the water pressure remains high.
"Please don't come to Maaseik",
the Limburg governor Jos Lantmeeters warned.
Today will be alternating to sometimes heavy clouds with periods of rain and showers. In the south of the country, thunder is possible. The westerly wind is initially moderate to quite strong and locally even more so with gusts of 60 to 80 km/h. In the course of the afternoon, the wind will shift to northwestern directions and will decrease in strength.
For those who like to get a breath of fresh air, it will be worthwhile to walk against the wind at the Belgian coast. At sea, the wind is still very powerful from west-northwest with gusts of 80 to 90 km/h, in the afternoon decreasing to quite powerful from northwest. It will be a lot cooler with maxima of 8 to 12 degrees.